October 01, 2015
Best Healthcare Consumer Media Brand: 2015
Download:

BOTN Best Healthcare Consumer Media Brand.pdf

Gold
Lifescript
Lifescript was founded in 1999 to sell vitamin plans. Its product spectrum quickly expanded and it launched a women's health portal in 2005. According to a company representative, Lifescript currently reigns as the largest and most-visited women's health website.
Average monthly visitors reportedly hit 10 million last year, up 33% from 2013, and revenue increased 30% over 2013. The brand boasts 1.6 million Facebook followers—more than double the number of any direct competitor.

Judges were impressed by Lifescript's 2014 updates, including a refreshed design and enhanced navigation. One judge found the updated site "much more engaging" than the earlier version.
Several judges applauded the site's content, which is developed in partnership with Cedars Sinai Medical Center and overseen by a team of editors and healthcare experts.
One judge described the site's content and UX as "fresh, contemporary and engaging." Another was impressed by the "clean presentation" and great content.
Content covers more than 75 health conditions and spans everything from news, including a "Hollywood Health Report" section, to tools such as quizzes, health calculators and shopping and fitness guides.
New editorial features for 2014 include a video-based "Interactive Physician Consult" tool. Lifescript reported a 40% average completion rate for diabetes and COPD and noted 10% of users print post--consultation reports to share with their doctor.
Silver
Healthline
Ranked among the top ten consumer health websites (per comScore), Healthline provides actionable information presented in a clear and accessible manner to engage a wide audience and condition-specific communities.
Total 2014 visits topped 300 million (up 312% year over year). Revenue was up 36%.
Judges praised the site's "clean look," "easy-to-find information" and "great content."
Finalists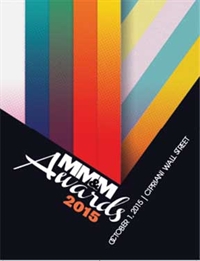 ■ Healthgrades for Healthgrades
■ Healthline for Healthline: The Fastest Growing Health Information Site
■ Lifescript for Lifescript
■ Remedy Health Media for HealthCentral
■ Smart & Strong for POZ
Scroll down to see the next article