Upcoming Skill Sets Live
The Changing Tide of Non-Personal Promotion

Is this the end of physician marketing as we know it?


Advances in analytics allow us to glean robust insights about audiences, and to be more sensitive to their engagement preferences when planning and scaling up campaigns. Learn how to develop this mindset when designing HCP marketing campaigns in the future. And witness how health technology like EHRs is opening new avenues for promotion.
Monday, May 18
8:30 am - 1:00 pm
Convene, 101 Park Avenue, NYC
Featured Keynote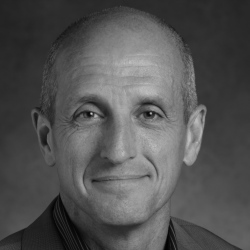 Jim DeLash
Director, Promotion Optimization
ICE-Integrated Customer Experience, U.S.
GlaxoSmithKline

Jim DeLash is the Director, Multi-Channel Marketing for GlaxoSmithKline in US Pharmaceuticals. In this role, he is responsible for driving optimal performance for multi-channel marketing campaigns that reach health-care professionals. Jim has been at GSK for 12 years, with previous roles in Commercial Analysis and Digital Marketing. In those roles, he has provided counsel to brand teams regarding integrated digital media campaigns based on customer segmentation, contact strategy optimization for each segment and ROI analysis.
Prior to joining GSK, Jim spent nine years at Rodale Publishing, where he was responsible for directing customer marketing plans to maximize use of an internal 25 million name database including regression models, contact strategies and disciplined testing.
Jim has a BS degree in Marketing from Rider University and an MBA degree in Organizational Behavior from Temple University. He is also currently an Adjunct Professor at Temple, teaching a course in Digital Marketing.
About Skill Sets Live
Skill Sets Live is a series of live, half-day events, comprising presentations and discussions focused on specific disciplines within pharmaceutical/healthcare marketing and communications. Prominent speakers from across the industry will share their insights, observations, best practices and advice with a live audience of pharma brand managers/marketers, agency professionals and healthcare media executives. The goal is to provide attendees with a platform to increase their knowledge in key areas of healthcare marketing and communications and to provide a forum for networking and sharing information.
Sponsors

TAKE-AWAYS FROM SKILL SETS LIVE

If you missed any of MM&M's Skill Sets Live events, we're now giving you a second chance to get up to speed, with insightful e-books on each event, with all the key take-aways.
Click on any cover below to get the information from each event.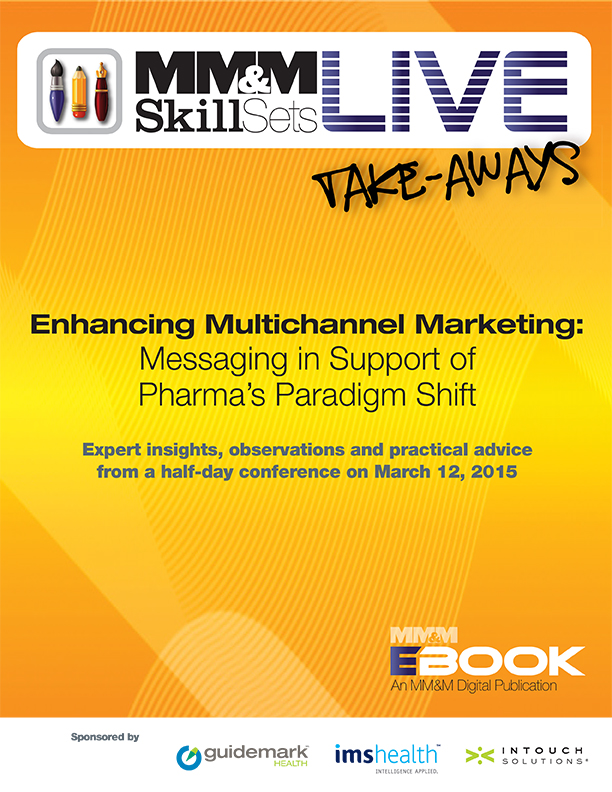 SKILL SETS LIVE: ENHANCING MULTICHANNEL MARKETING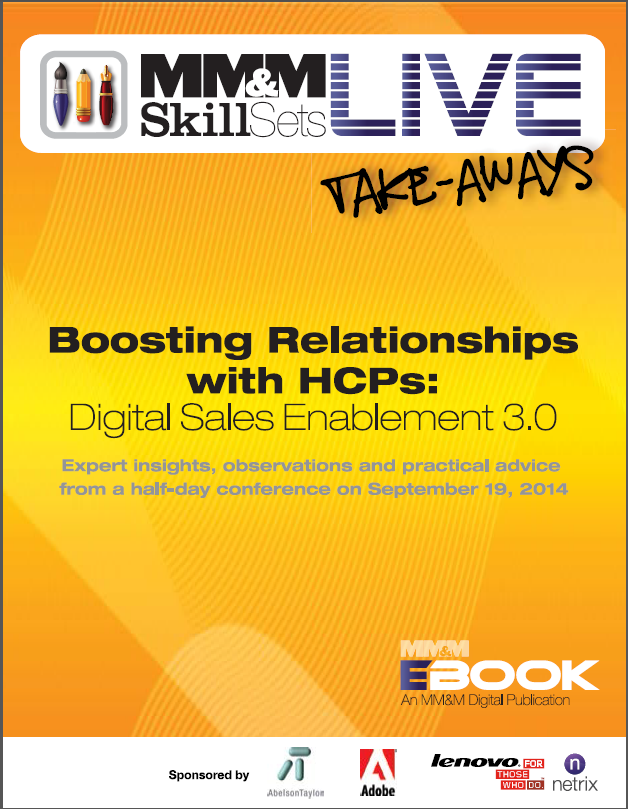 SKILL SETS LIVE: DIGITAL SALES ENABLEMENT 3.0

SKILL SETS LIVE: CONTENT MARKETING FOR HEALTHCARE

SKILL SETS LIVE: TURNING BIG DATA INTO DEEP INSIGHTS
EMAIL NEWSLETTERS
Check out what's trending