ABOUT
Personalizing the Healthcare Experience
MM&M's fall SkillSets Live series heads to Bridgewater, NJ, to explore how pharma and technology companies are rethinking the patient experience at both individual and population scale. With new players entering the health space to offer services that supplement patient engagement and support, the promise of personalized healthcare seems closer than ever before. Leaders in the area of networked medicine, along with service innovators and heath IT disruptors, explain how they're harnessing various technologies, including widely popular wearables and mobile, for better case management, using systems-based approaches to microtarget treatment, and leveraging predictive analytics in order to generate a singular view of the patient and enhance outcomes.
NEW! We're offering all Marketers who purchase a SkillSets Live ticket the chance to bring a Pharma colleague, for FREE!
*We will be checking for guest eligibility for all attendees​
Details & Pricing
Event Information

Date: Monday, September 21
Time: 8:30 am - 1:00 pm
Location: Bridgewater Marriott, 700 Commons Way, Bridgewater, NJ 08807


Ticket Information


Individual Ticket $345
Group Rate: 2-5 Attendees $315
Group Rate: 6+ Attendees $295
To bring a Pharma colleague for free
Use this promo code when registering your guest: Pharma


About Skill Sets Live
Skill Sets Live is a series of live, half-day events, comprising presentations and discussions focused on specific disciplines within pharmaceutical/healthcare marketing and communications. Prominent speakers from across the industry will share their insights, observations, best practices and advice with a live audience of pharma brand managers/marketers, agency professionals and healthcare media executives. The goal is to provide attendees with a platform to increase their knowledge in key areas of healthcare marketing and communications and to provide a forum for networking and sharing information.
SPONSORS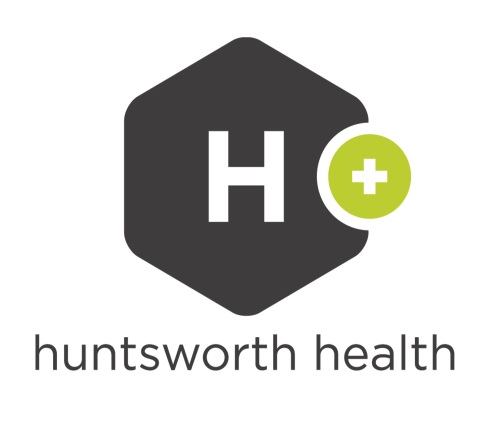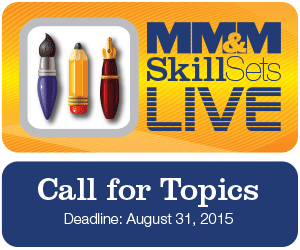 TAKE-AWAYS FROM SKILL SETS LIVE
Click on any cover below to get the information from each event.
If you missed any of MM&M's Skill Sets Live events, we're now giving you a second chance to get up to speed, with insightful e-books on each event, with all the key take-aways.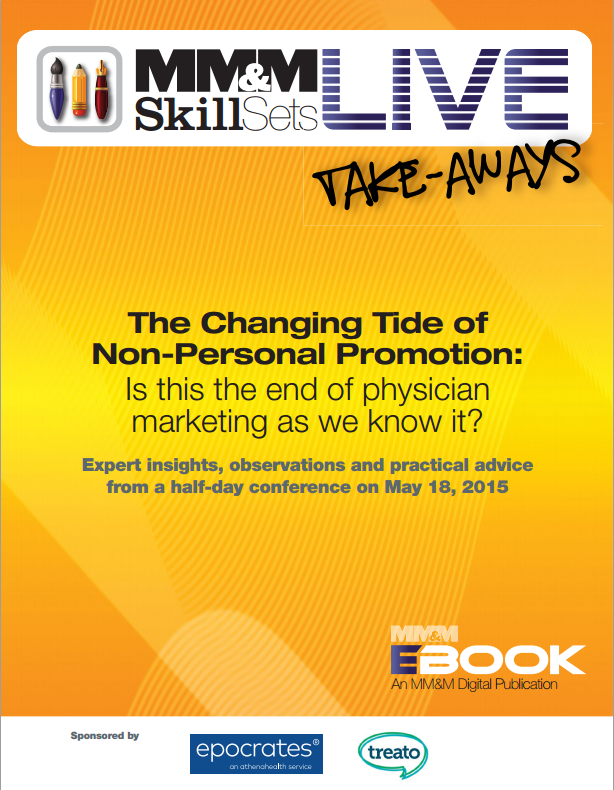 THE CHANGING TIDE OF NONPERSONAL PROMOTION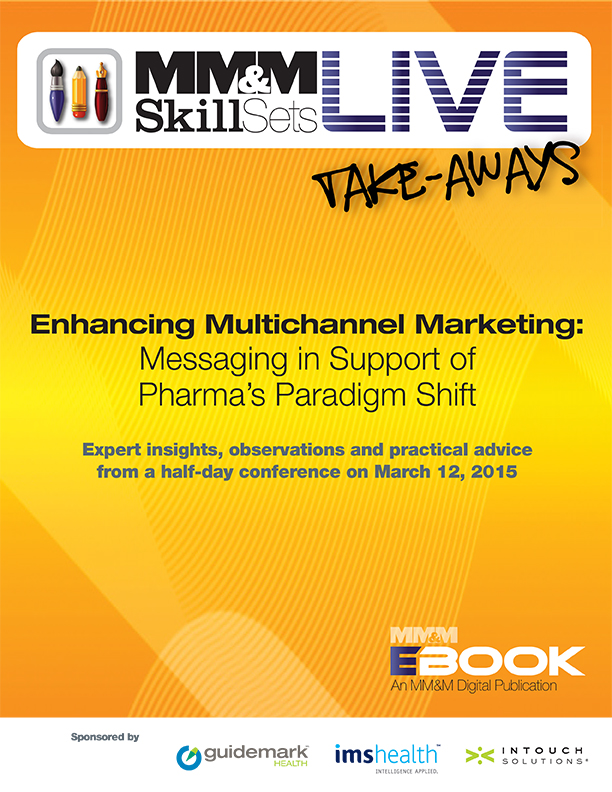 SKILL SETS LIVE: ENHANCING MULTICHANNEL MARKETING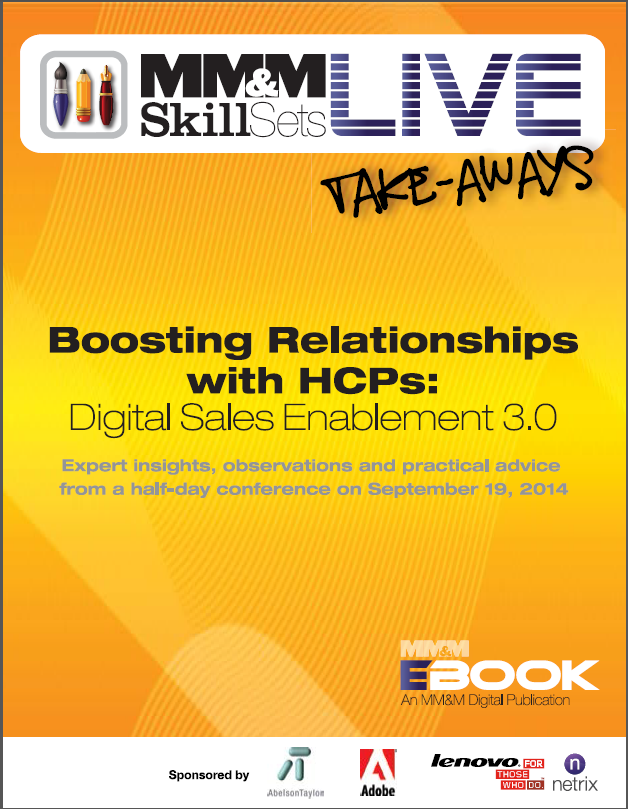 SKILL SETS LIVE: DIGITAL SALES ENABLEMENT 3.0

SKILL SETS LIVE: CONTENT MARKETING FOR HEALTHCARE

SKILL SETS LIVE: TURNING BIG DATA INTO DEEP INSIGHTS
EMAIL NEWSLETTERS
Check out what's trending