SkillSets Live
The Changing Tide of Non-Personal Promotion
Is this the end of physician marketing as we know it?
Advances in analytics allow marketers to glean robust insights about audiences, as well as to be more sensitive to their engagement preferences when planning and scaling up campaigns. Attendees will learn how to develop this mindset when designing HCP marketing campaigns and challenge their thinking on how health technology, like EHRs, can open new avenues for promotion.
Monday, May 18
8:30 am - 1:00 pm
Convene, 101 Park Avenue, NYC
Featured Keynotes
About Skill Sets Live
Skill Sets Live is a series of live, half-day events, comprising presentations and discussions focused on specific disciplines within pharmaceutical/healthcare marketing and communications. Prominent speakers from across the industry will share their insights, observations, best practices and advice with a live audience of pharma brand managers/marketers, agency professionals and healthcare media executives. The goal is to provide attendees with a platform to increase their knowledge in key areas of healthcare marketing and communications and to provide a forum for networking and sharing information.
Sponsors


TAKE-AWAYS FROM SKILL SETS LIVE

If you missed any of MM&M's Skill Sets Live events, we're now giving you a second chance to get up to speed, with insightful e-books on each event, with all the key take-aways.
Click on any cover below to get the information from each event.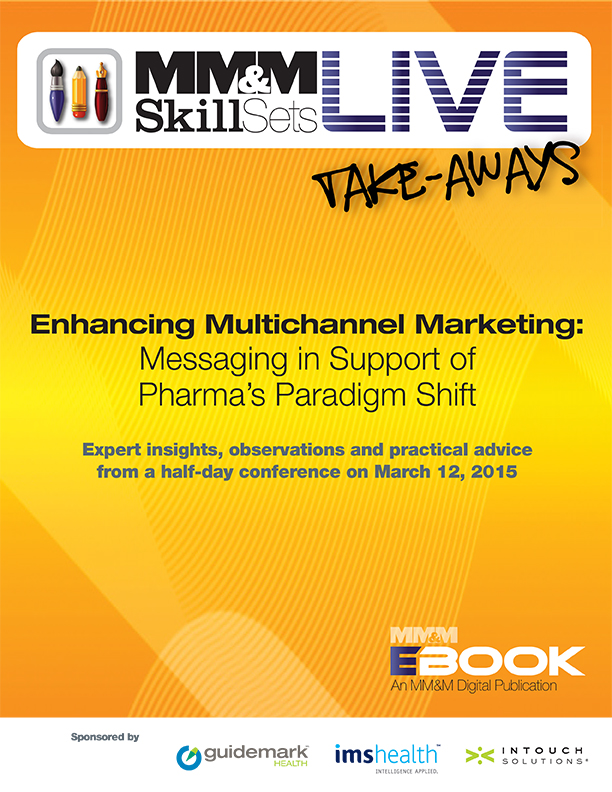 SKILL SETS LIVE: ENHANCING MULTICHANNEL MARKETING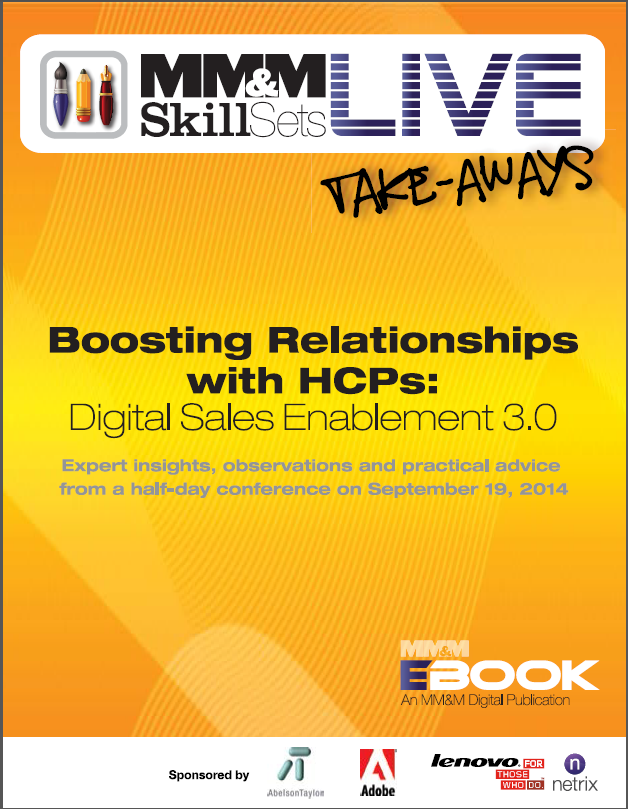 SKILL SETS LIVE: DIGITAL SALES ENABLEMENT 3.0

SKILL SETS LIVE: CONTENT MARKETING FOR HEALTHCARE

SKILL SETS LIVE: TURNING BIG DATA INTO DEEP INSIGHTS
EMAIL NEWSLETTERS
Check out what's trending