ABOUT
Who's Hacking Healthcare?
MM&M's Skill SetsLive series goes on the road again, this time to Boston on November 10th to explore the use of the hacker approach in healthcare and how it's being applied in pharma to transform R&D and marketing.

Biopharma and med-tech firms are looking to add value to their products yet still grappling to transform themselves from manufacturers of drugs and devices to providers of services. Challenged with seeking digital health solutions to problems either in their pipeline or to smooth brands' entry to market, they're testing investment themes around the areas of services, technology and data. Innovation challenges and hackathons are one outgrowth of this experimentation. To give attendees a taste for disruption, this forum will show how some firms are hacking their way to better R&D productivity and experimenting with innovation on the commercial sides of their business. By putting disruption on display, attendees will learn ways to implement such approaches within their own organization.
Details & Pricing
About Skill Sets Live
Skill Sets Live is a series of live, half-day events, comprising presentations and discussions focused on specific disciplines within pharmaceutical/healthcare marketing and communications. Prominent speakers from across the industry will share their insights, observations, best practices and advice with a live audience of pharma brand managers/marketers, agency professionals and healthcare media executives. The goal is to provide attendees with a platform to increase their knowledge in key areas of healthcare marketing and communications and to provide a forum for networking and sharing information.
SPONSORS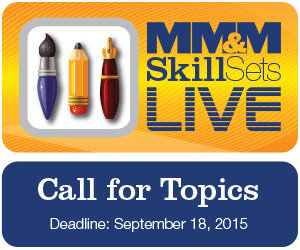 TAKE-AWAYS FROM SKILL SETS LIVE
Click on any cover below to get the information from each event.
If you missed any of MM&M's Skill Sets Live events, we're now giving you a second chance to get up to speed, with insightful e-books on each event, with all the key take-aways.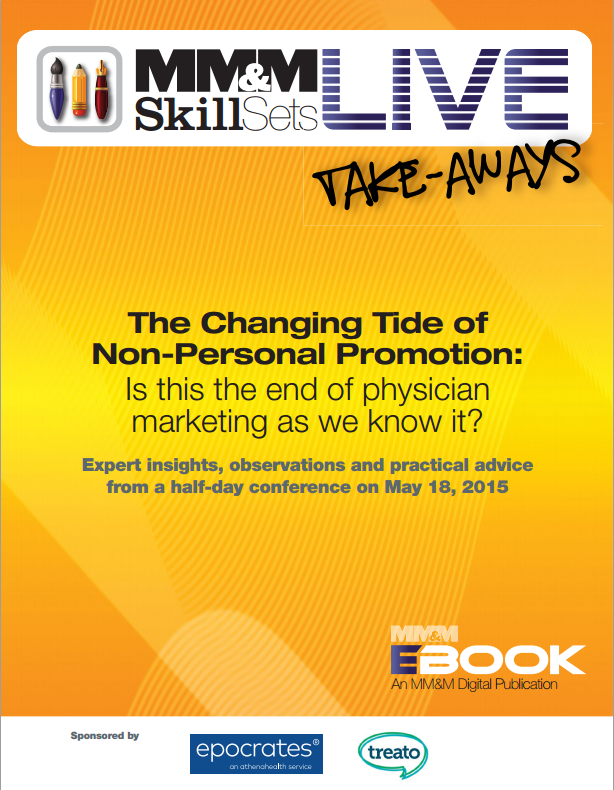 THE CHANGING TIDE OF NONPERSONAL PROMOTION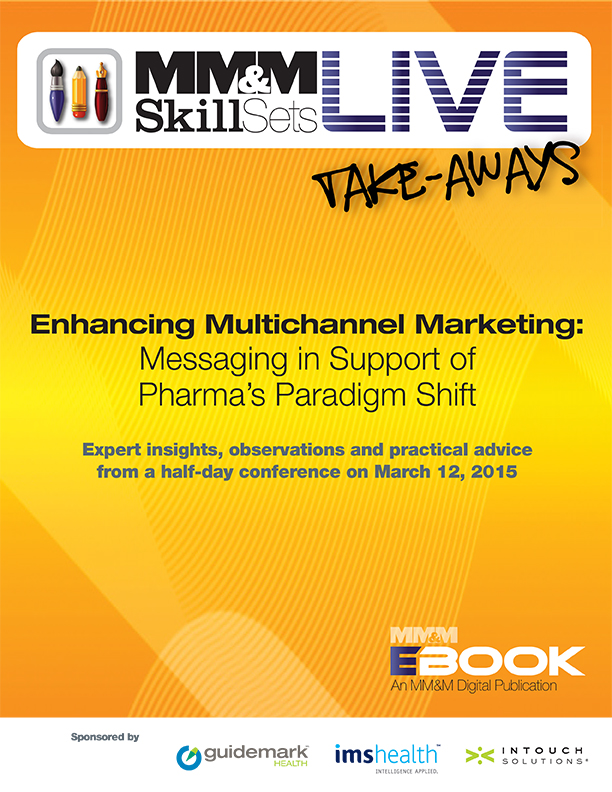 SKILL SETS LIVE: ENHANCING MULTICHANNEL MARKETING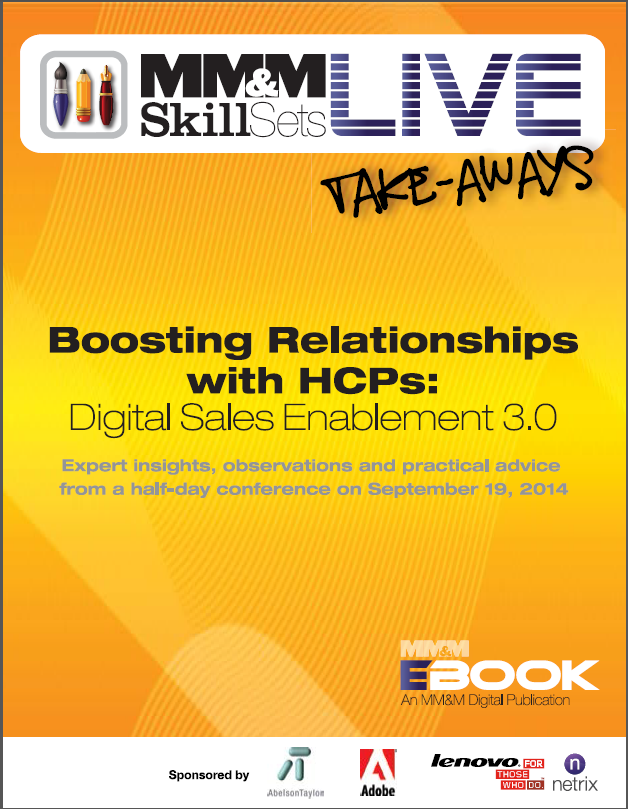 SKILL SETS LIVE: DIGITAL SALES ENABLEMENT 3.0

SKILL SETS LIVE: CONTENT MARKETING FOR HEALTHCARE

SKILL SETS LIVE: TURNING BIG DATA INTO DEEP INSIGHTS
EMAIL NEWSLETTERS
Check out what's trending