Thank you!
Thank you to all of those that were able to join us for the 2015 MM&M Transforming Healthcare conference.
Stay tuned for images from the event.
We look forward to seeing you all at future MM&M events!
eBook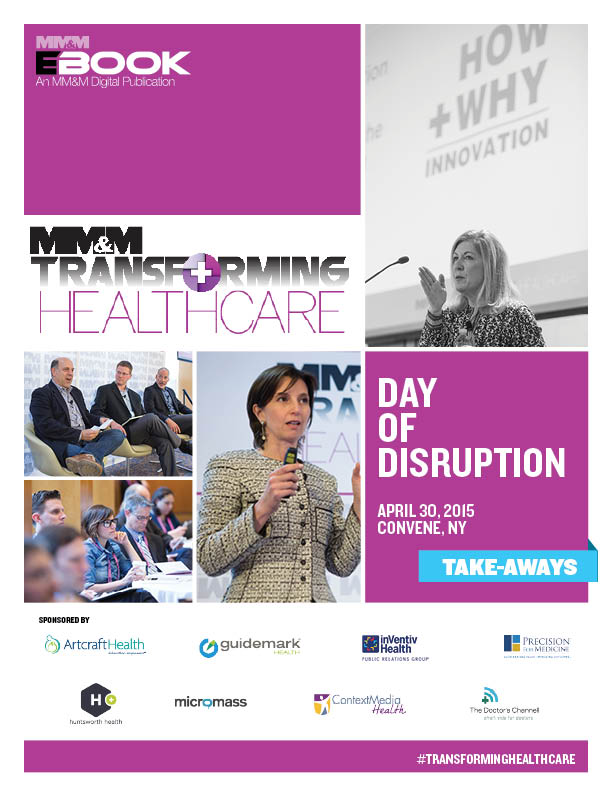 What does going "beyond the pill" actually mean? At MM&M's recent inaugural spring conference, audience members heard from real-world companies that are managing the organizational, technological, and promotional challenges inherent in this transition, such as partnering with health neophytes, harnessing technologies that allow deeper engagement with patients, and adopting a new commercial mindset to serve, not sell. Download here.
Key Topics to be Discussed:
How to leverage emerging technology within a big enterprise, and turn it into a function that operates consistently and at scale


Harnessing health economics and outcomes research to prove the value of medicines


How government has been innovative in areas that classify as "beyond the pill" in ways pharma hasn't


Regulatory: is there a way to reconcile FDA approval times with medical device innovation?


A field guide to making a device-tech pairing


What is a business model and how do you sell it to industry?


"Intelligent Connections": Bridging the chasm between healthcare startups and pharma marketers


Panel: Inter-generational CEO summit: Leaders of established and new health-tech firms compare notes
Who should attend?
Seasoned innovation experts at the corporate and brand level within biopharma and device firms
Those on the path to innovating within their organizations
CEOs of health startups and tech firms
Representatives from insurers/PBMs who would benefit from data sharing partnerships with pharma
Representatives of venture capital firms
CIOs and health information technology professionals within biopharma
Regulatory and compliance officers
Anyone looking to gain a better understanding of how pharma can and is layering services on top of its products to go "beyond the pill"
5 Reasons to Attend:
1. One of the most unique gatherings of beyond-the-pill case studies and expertise ever assembled

2. Identifies activity at the early stages of market shifts to help plan your strategic innovation agenda

3. The opportunity to learn from healthcare transformers sharing successes and failures

4. A platform for pharma marketers to meet and evaluate potential partners

5. Structured to provide plenty of time to collaborate and share ideas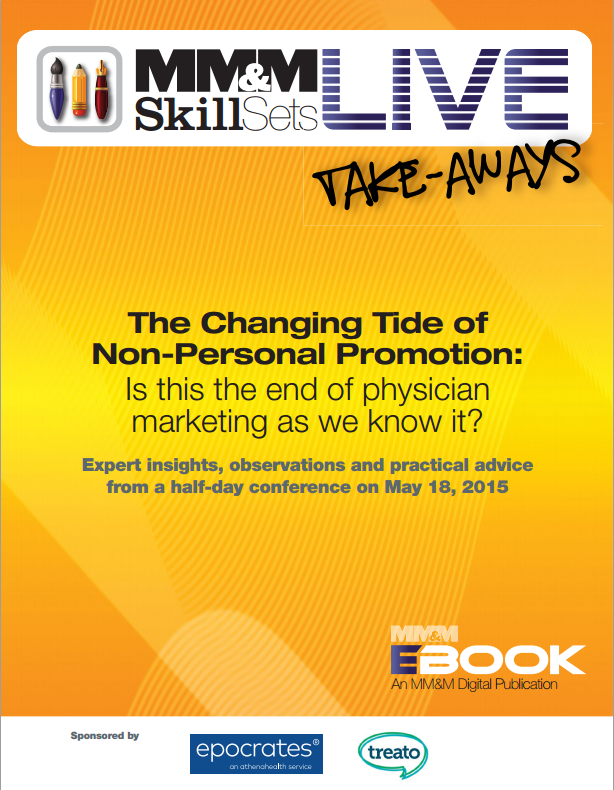 The most recent MM&M Skill Sets Live event, "The Changing Tide of Non-Personal Promotion," surveyed a range of issues relating to one of the hottest promotional spaces within healthcare marketing. Speakers and panelists at the morning-long session, including promotional- and multichannel-minded executives from GlaxoSmithKline, Epocrates, Treato and Montefiore Medical Center, weighed in on topics designed to help marketers demystify the challenges associated with non-personal promotion. Click here.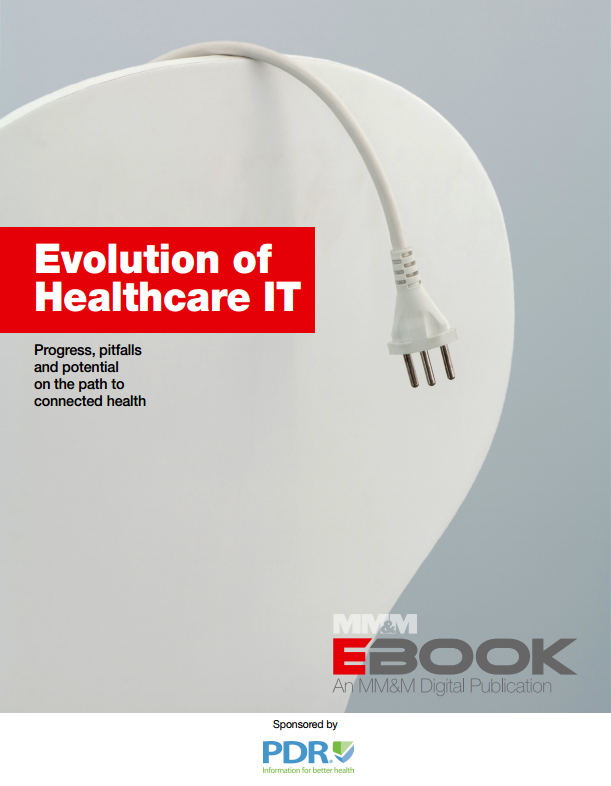 Investment in healthcare IT stands at an all-time high. The government has spent billions to promote EHR adoption. Yet the physician wish list is a mile long, while hospitals and patients are not where they need to be. To peel back the layers of what we've all been waiting for in the Great Data Capture of the 21st Century, and to review the changes enabling the healthcare data ecosystem to coexist, MM&M presents this e-Book. Click here.
Check out what's trending