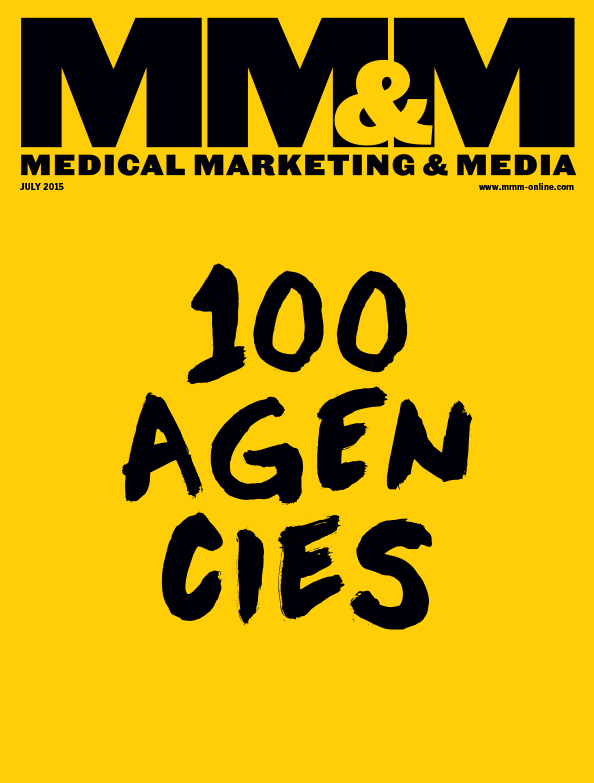 "We're in the most interesting paradigm ever"

Nancy Beesley
Partner, chief marketing officer
HCB
"Competition is old school. It's about helping clients by coming together"

Robin Shapiro
President/chief creative officer
CAHG
"Successful marketers will be the ones who understand patients' worlds"

Erik Mednis
Chief creative officer
Havas Lynx
Not your father's
healthcare agency
The new healthcare communications agency is thriving on a diet of mostly digital work on both the HCP and consumer sides. Meanwhile, the increased emphasis on creating memorable content and patient-centered user experiences appears to be a driving force in pharmaceutical clients' marketing strategy.
CLICK HERE for dedicated coverage of healthcare marketing and advertising agencies, including:
Individual, objective profiles of each of the top 100 agencies, charting highlights and challenges from the past year, along with plans for the road ahead. Each profile offers a unique snapshot of the personality of each agency and the vision of its leadership


Exclusive data from MM&M's annual survey of agency leaders, including how the current year is shaping up and perceptions of the biggest agency challenges and industry trends.


New for this year: A table ranking the top 100 agencies by 2014 revenue; Agency Solar System, a compelling infographic depicting the agency universe; a Q&A with the heads of health at the largest holding companies; and the Agency A to Z definitive annual directory, which includes rosters, contacts and other useful information.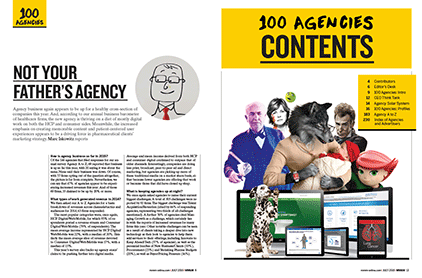 Read the report. Share it instantly on Facebook, Twitter, Google+ and LinkedIn. Post your own comments. View or download a PDF of the beautifully designed original layout from the print edition of MM&M. It's all FREE and it's right here.