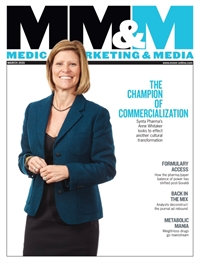 "Payers are under pressure to rein in costs while providing high-quality treatment. Partially closed formularies allow them to do that."

Albert Thigpen, SVP, industry relations, supply chain management, Catamaran
Managed Markets:
Formulary Fireworks
In the wake of the high-profile showdown between Gilead and Express Scripts over the pricing of hepatitis-C drugs Sovaldi and Harvoni, the pharma/PBM balance of power may well have shifted—but not to the degree that many observers had predicted. Larry Dobrow analyzes this supposedly contentious clash
CLICK HERE for full coverage of MM&M's overview on Formulary Access from the March 2015 issue, including:
Exclusive interviews and expert commentary from:
Albert Thigpen, SVP, industry relations and supply chain management, Catamaran
Jeff Huth, SVP, managed markets, Boehringer Ingelheim
Melinda Haren, senior director of access strategies, Zitter Health Insights
Dr. Robert Dubois, chief science officer, National Pharmaceutical Council
Jacque Fisher, EVP, managing director, Maxcess Managed Markets
Dr. Mark Cziraky, co-founder/ VP of research, HealthCore
Michele Andrews, EVP, payer strategy, Ogilvy Healthworld Payer Marketing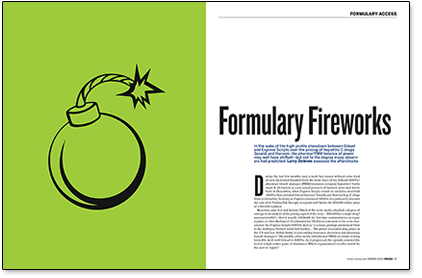 Read the report; share it instantly on Facebook, Twitter, Google+ and LinkedIn; post your own comments; and view or download a PDF of the beautifully designed original layout from the print edition of MM&M. It's all FREE and it's right here.