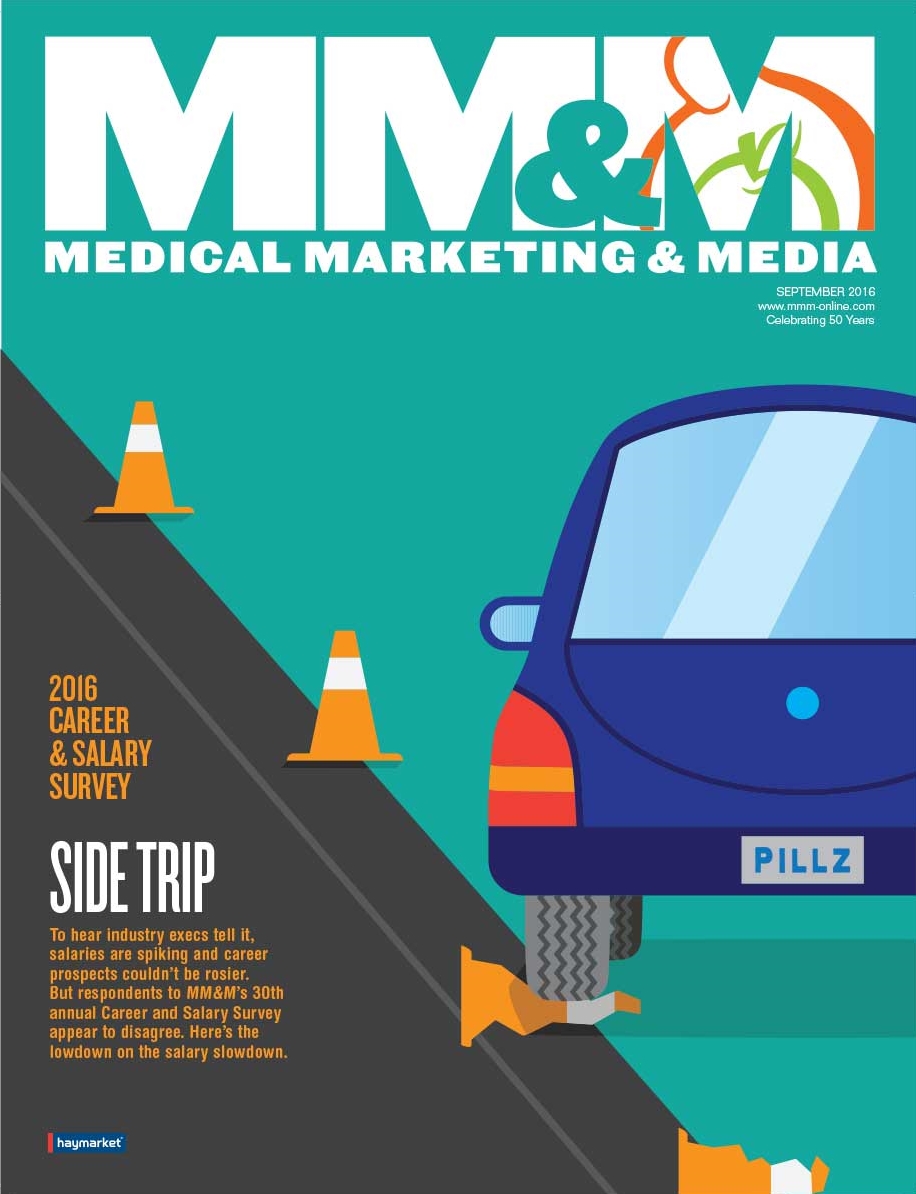 "In terms of finding talent, the tough decision is not to look in the same places where you've always looked. If you find that the well is empty and you continue to go back to it, shame on you."

John Marchese
Managing director
Sudler & Hennessey
The 2016 MM&M Career and Salary Survey
Pharma and healthcare marketing execs will tell you that career prospects within their realm are better than ever. Anecdotally, they'll report swelling salaries and generous perks, especially for coveted talent within the mobile-tech and high-science sectors. Yet data from MM&M's annual Career and Salary Survey reveal that industry pay is heading in the wrong direction. What gives? In its September 2016 cover story, MM&M reconciles the reports with the numbers.
CLICK HERE for "Side Trip: the 2016 MM&M Career and Salary Survey" and other content from the September 2016 issue, including: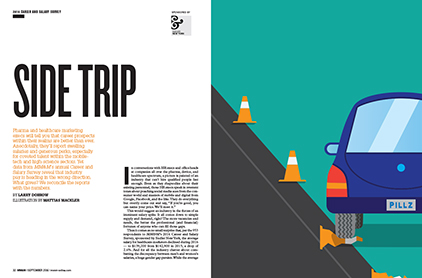 Read the report. Share it instantly on Facebook, Twitter, Google+ and LinkedIn. Post your own comments. It's all FREE and it's right here.