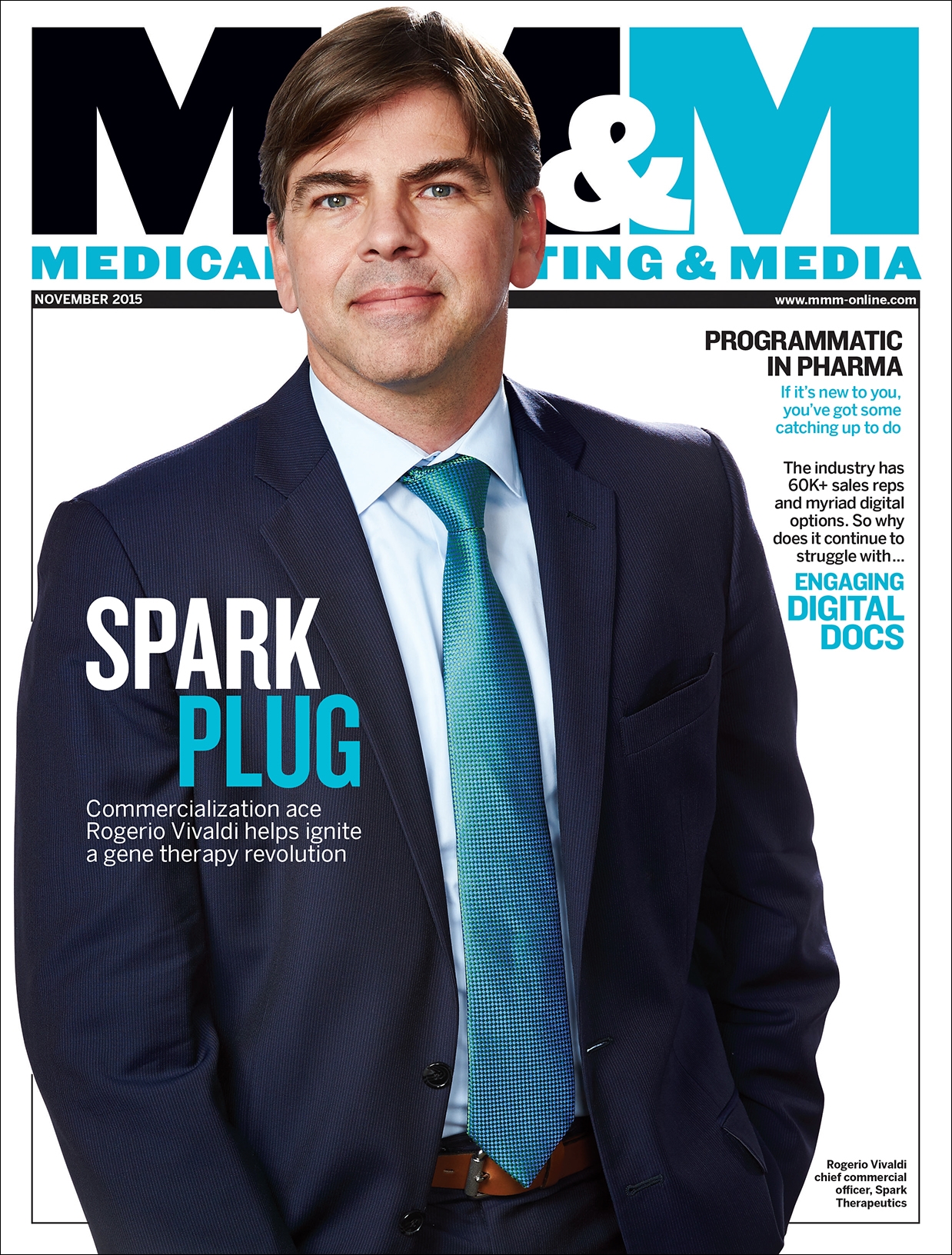 "In pharma, the appetite for failure has never been high. When you couple those bad early experiences with people who may not be 100% comfortable with digital in the first place, you'll get some push-back"

Mike Luby
President and CEO
BIOPHARMA
BEER OR TACOS?
As pharma marketers continue on their age-old quest to engage physicians, the either/or choice between reps and digital tactics has largely gone away in favor of programs that incorporate both. At the same time, certain segments of the business are still finding their way in the brave new digital world. Larry Dobrow surveys the scene
CLICK HERE for full coverage of MM&M's annual report on Engaging Physicians from the November 2015 issue, including:
A wealth of data, best practices and opinions regarding the current state of the union for engaging physicians, including:
Exclusive data on digital investment by company and brand
A glimpse inside Takeda's in-house VC arm, the Takeda Digital Accelerator
A closer look at Otsuka's pioneering mobile work for its chronic mental illness portfolio
Analysis from experts at the BioPharma Alliance and IMS Health
The exclusive reveal of Benchworks Consulting's study on investment in coupon programs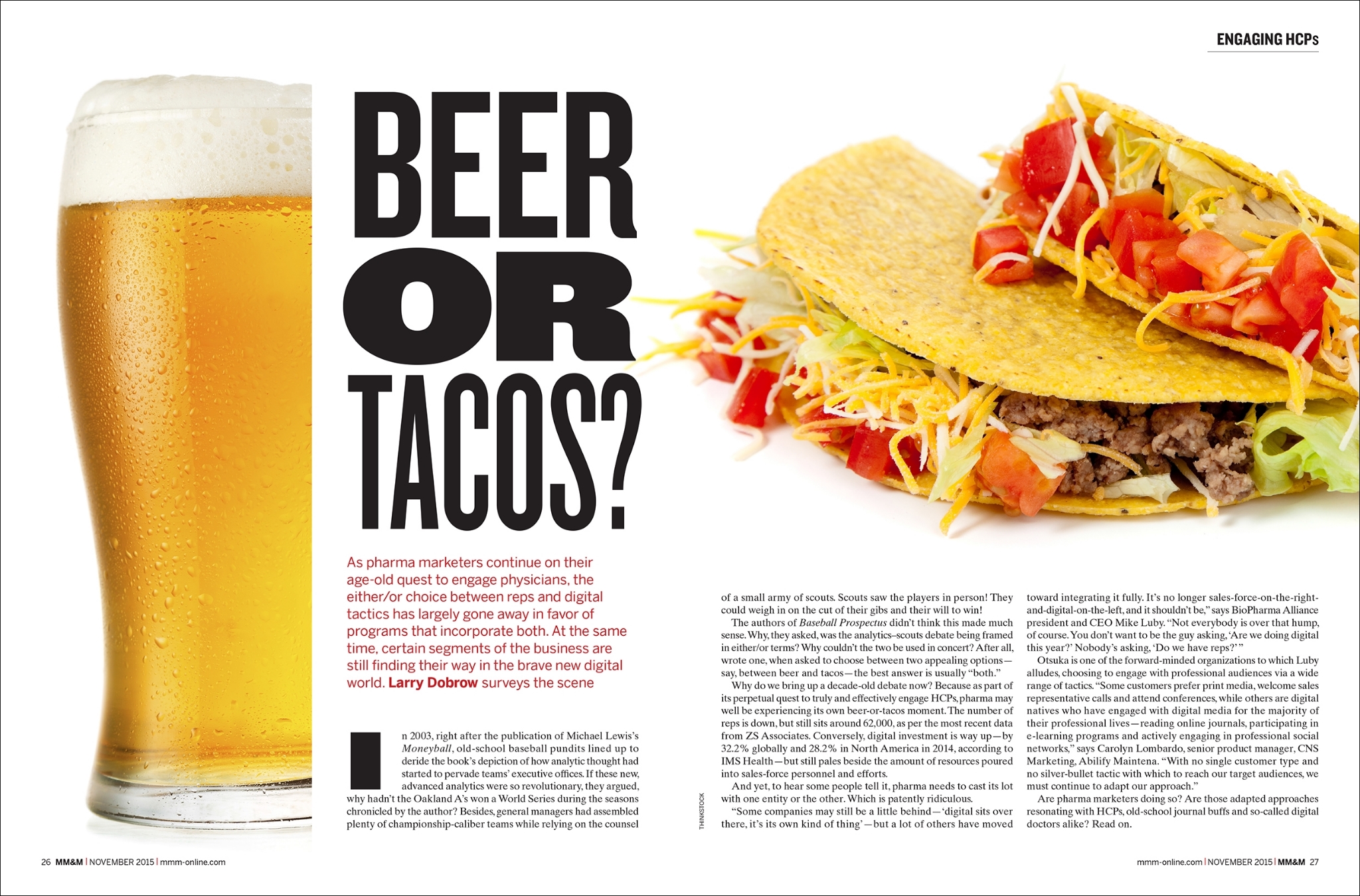 Read the report. Share it instantly on Facebook, Twitter, Google+ and LinkedIn. Post your own comments. View or download a PDF of the beautifully designed original layout from the print edition of MM&M. It's all FREE and it's right here.