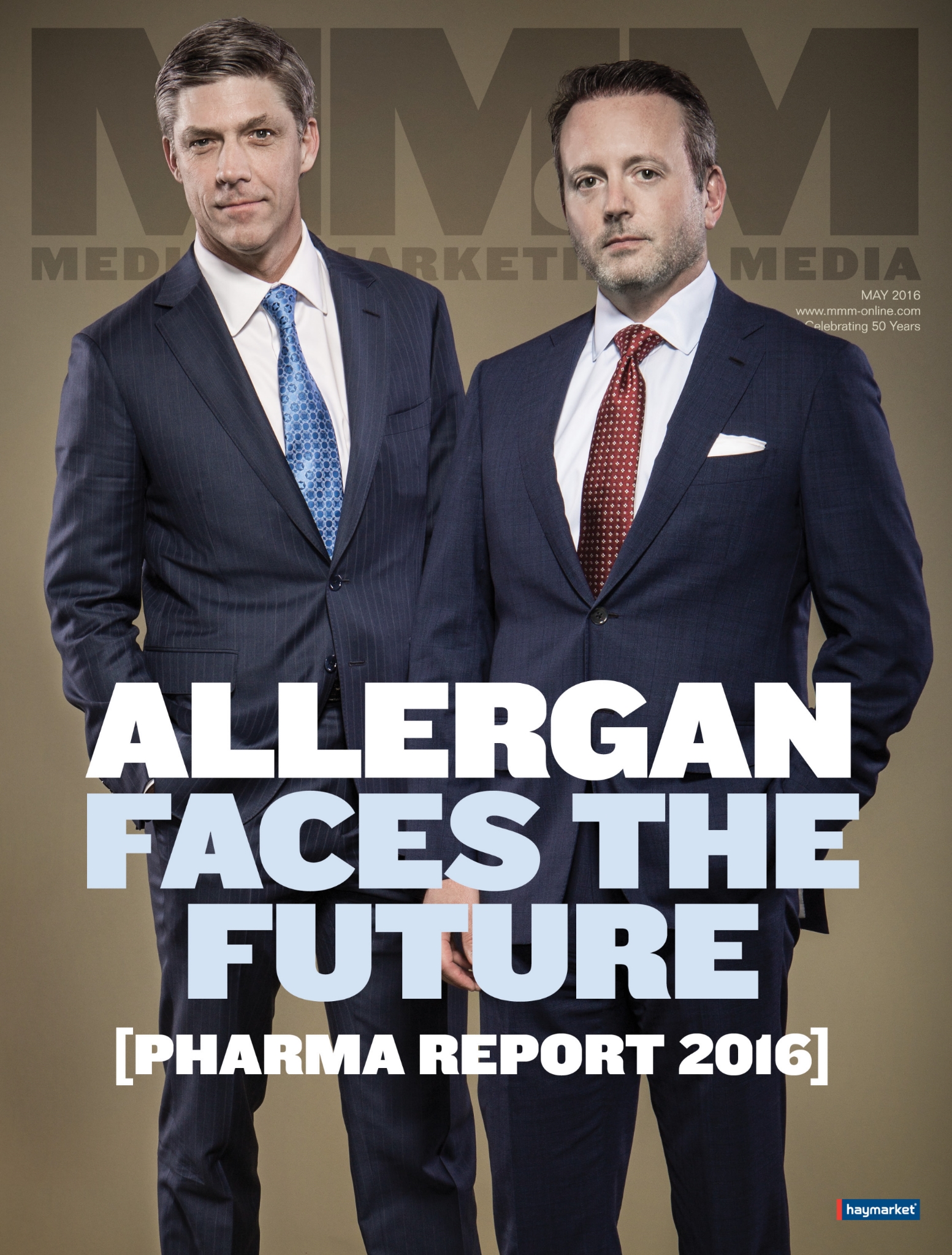 "While we appreciate great science, we are in the business of producing medicines and cures. The journey from great science to approved drug is long and I think our success rate should be measured around whether we get over that hurdle."

Brent Saunders
CEO and president
Allergan
Pharma Report 2016
Spending on drugs is up, but by how much? In its May 2016 cover story, MM&M offers a comprehensive look at the pharma business, surveying the recent fortunes of the top 20 companies and assessing their paths going forward.
CLICK HERE for MM&M's Pharma Report 2016 and other content from the May 2016 issue, including:
"Allergan Faces the Future," an exclusive sit-down with top execs Brent Saunders and Bill Meury conducted just days after the company's pending merger with Pfizer was called off
Analysis of the industry's current economic landscape by the IMS Institute's Michael Kleinrock, an author of the organization's "Medicines Use and Spending in the U.S.: A Review of 2015 and Outlook to 2020" report
Profiles of each of the Top 20 US pharma companies (as ranked by 2015 US sales), along with data about individual brand sales, patent expirations and R&D spend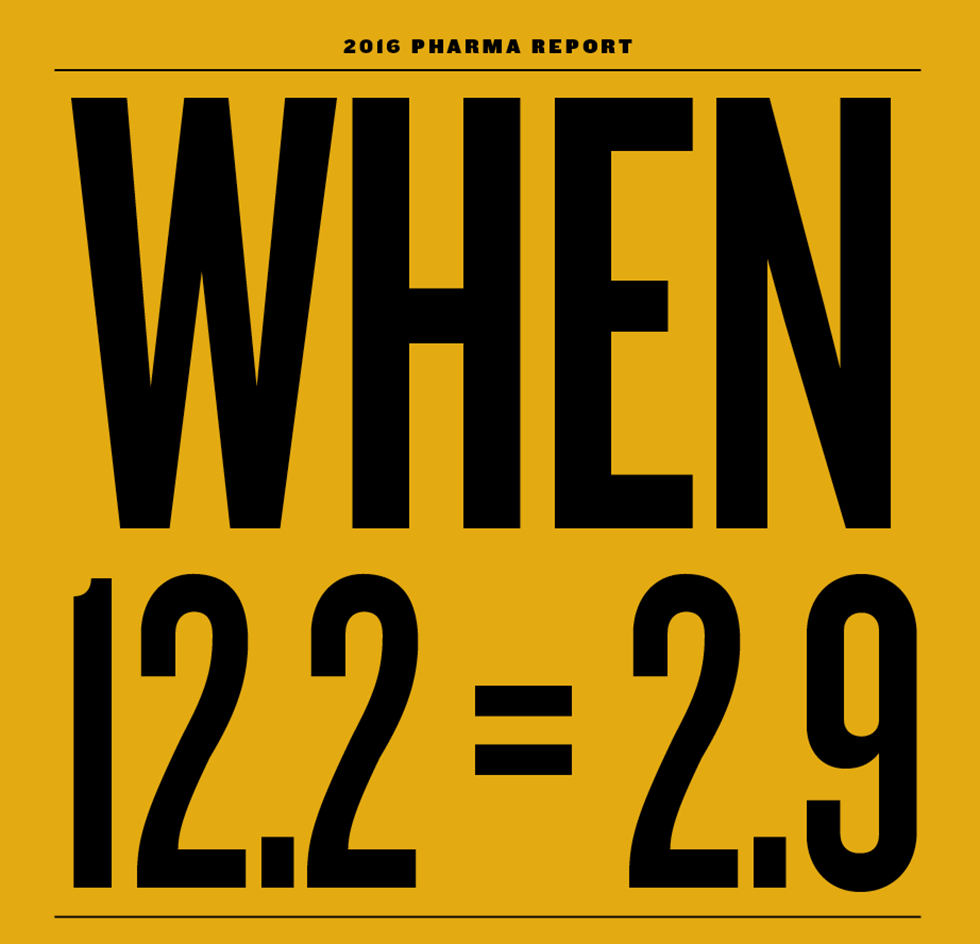 Read the report. Share it instantly on Facebook, Twitter, Google+ and LinkedIn. Post your own comments. It's all FREE and it's right here.