MM&M Weekly Digest is a weekly roundup of the week's big stories and notable developments in healthcare marketing, delivered every Friday.
Those who produce and fund certified medical education acknowledge that conflict of interest is one issue that seems to constantly crop up. But while conflict is inevitable, bias doesn't have to be, they insist in a new video.
Privately held inVentiv Health will acquire two of SDI Health's audit businesses worth under $15 million, according to company statements. IMS Health agreed to divest the units when regulators approved its purchase of SDI last year.
Takeda said it will slash its global workforce by around 2,800 jobs - 700 of those in the US and the rest in Europe - as it absorbs Nycomed and moves toward a more diverse product portfolio.
Genentech is sponsoring a flu education campaign featuring hereditary etiquette expert Anna Post offering advice to the flu-stricken on keeping the bug to themselves.
Novo Nordisk is courting controversy with a Victoza-branded type 2 diabetes education campaign featuring Southern-fried celebrity chef Paula Deen and her sons.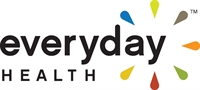 Attracting over 28 million monthly unique visitors (source: comScore), Everyday Health, Inc. is the largest provider of online health solutions. The company offers consumers, healthcare professionals and marketers with content and advertising-based services. Its broad portfolio of websites and mobile applications span the health spectrum, from in-depth medical content for condition prevention and management to healthy lifestyle offerings. Everyday Health offers the tools, community, and expert advice people need to live healthier lives, every day. Everyday Health was founded in 2002 by CEO, Ben Wolin, and President, Mike Keriakos