MM&M Weekly Digest is a weekly roundup of the week's big stories and notable developments in healthcare marketing, delivered every Friday.
Long-running blockbuster Plavix has joined the patent graveyard, and competitors are all in.
Pharmas shrank their US sales forces by 7% between 2010 and 2011, but the pain wasn't shared evenly between the biggest of pharmas, as a number of players scaled up.
Industry and physician groups expressed wary support for the FDA's "new paradigm" drug proposal, which would create a nonprescription "Behind the Counter" class of drugs available through pharmacists.
Symphony Technology Group, a private equity firm, acquired the healthcare analytics business of Wolters Kluwer, the companies said.
HHS Secretary Kathleen Sebelius released the National Plan to Address Alzheimer's Disease at the second day of the National Alzheimer's Research Summit Tuesday.
A Mumbai-based pharma custom manufacturing firm is buying the parent company of Manhattan Research.
Former Steelers coach Bill Cowher is fronting a Bristol-Myers Squibb-backed Melanoma Exposed awareness campaign.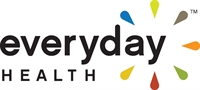 Attracting over 28 million monthly unique visitors (source: comScore), Everyday Health, Inc. is the largest provider of online health solutions. The company offers consumers, healthcare professionals and marketers with content and advertising-based services. Its broad portfolio of websites and mobile applications span the health spectrum, from in-depth medical content for condition prevention and management to healthy lifestyle offerings. Everyday Health offers the tools, community, and expert advice people need to live healthier lives, every day. Everyday Health was founded in 2002 by CEO, Ben Wolin, and President, Mike Keriakos