The MM&M News Brief provides news and features delivered direct to your inbox. To access the full text, simply click the headline.



The ICUD-MH is requesting a bid for proposal to manage the 2013 ICUD-MH. The mission of the ICUD-MH is to create educational durable material for men's health and disseminate them to stake-holders of men's health globally. We encourage organizations with a focus in healthcare/medical education to submit a LOI to manage the 2013 ICUD-MH. Please send your LOI to elizabeth_barraza@rush.edu.
R.J. Lewis, President and CEO of e-Healthcare Solutions, offers his unique take on digital pharma trends in a conversation with MM&M Editor in Chief, James Chase. Click here for more.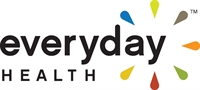 Attracting over 28 million monthly unique visitors (source: comScore), Everyday Health, Inc. is the largest provider of online health solutions. The company offers consumers, healthcare professionals and marketers with content and advertising-based services. Its broad portfolio of websites and mobile applications span the health spectrum, from in-depth medical content for condition prevention and management to healthy lifestyle offerings. Everyday Health offers the tools, community, and expert advice people need to live healthier lives, every day. Everyday Health was founded in 2002 by CEO, Ben Wolin, and President, Mike Keriakos
MM&M
offers the most relevant news, analysis, opinion, feature stories and special reports to nearly 15,000 marketing executives at pharma companies, agencies and in healthcare media.
Click here to subscribe
.
Click here to read the MM&M 2013 Game Changers issue, with a report on trends that are changing the industry and a showcase of companies at the forefront of this transition.