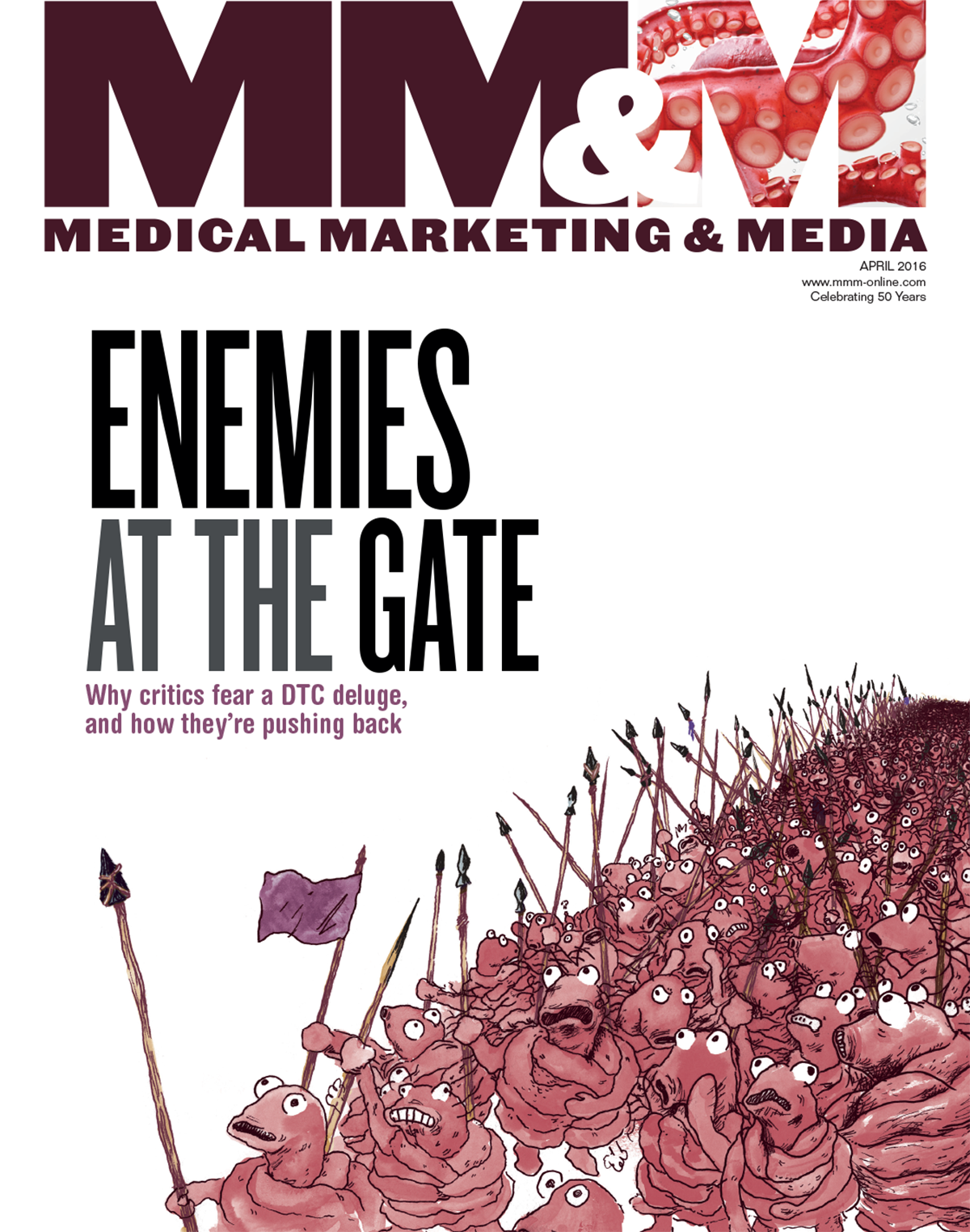 "This is me putting myself in the minds of the people making the argument, but you hear, 'Gee, advertising costs a lot of money... If we can get rid of DTC, maybe that would generate savings that would be passed on to patients and perhaps make more money available for other parts of the healthcare system.'"

Peter Rheinstein
AMA delegate
President, Severn Health Solutions
Enemies at the Gate
Between the AMA's call for a ban and two new legislative proposals that would curtail industry's ability to market its wares, DTC advertising is under siege on a number of fronts. Does pharma have the intestinal fortitude to stick it out? In its data-rich April 2016 cover story, MM&M assesses the current state of the DTC union.
CLICK HERE for MM&M's DTC Report and other content from the April 2016 issue, including:
"Print's Charming," a deep dive into the world of medical publishing, complete with 2015 revenue data and page counts
MM&M's exclusive sit-down with Ironwood's Tom McCourt, one of the era's preeminent marketers within the GI category
An in-depth look at the respiratory drug pipeline, which has expanded far beyond its usual asthma and COPD stronghold
Read the report. Share it instantly on Facebook, Twitter, Google+ and LinkedIn. Post your own comments. It's all FREE and it's right here.