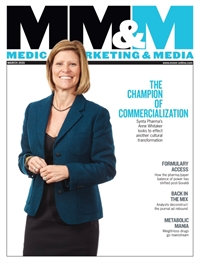 "We're moving beyond thinking about mobile simply as a marketing challenge, and more as a means to help solve real world challenges."

John McCarthy, VP of global commercial excellence, AstraZeneca
Mobile Marketing Report:
On Hold
It's not as though pharma marketers didn't see mobile coming. For the past half decade, they've discussed its potential to transform behaviors and relationships within the healthcare ecosystem. Yet now that mobile has arrived, they find themselves torn between caution and exuberance. Larry Dobrow explains
CLICK HERE for full coverage of MM&M's Mobile Marketing Report from the February 2015 issue, including:
Exclusive interviews and expert commentary from:
John McCarthy, VP of global commercial excellence, AstraZeneca
Will Falk, North and South America healthcare leader, PwC
Larry Mickelberg, partner, Havas Health; president, Havas Lynx US
Matt Balogh, SVP, chief technology officer, Ogilvy CommonHealth Worldwide
Geoff McCleary, VP, group director, mobile strategy and innovation, Digitas Health LifeBrands
Mike Devlin, EVP, creative director, FCB Health
Sarah Hall, EVP, group management director, FCB Health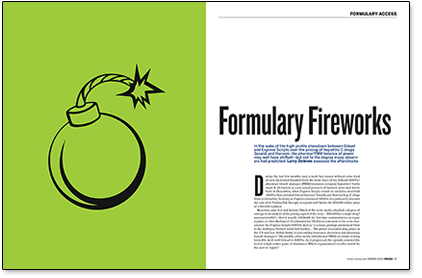 Read the report; share it instantly on Facebook, Twitter, Google+ and LinkedIn; post your own comments; and view or download a PDF of the beautifully designed original layout from the print edition of MM&M. It's all FREE and it's right here.