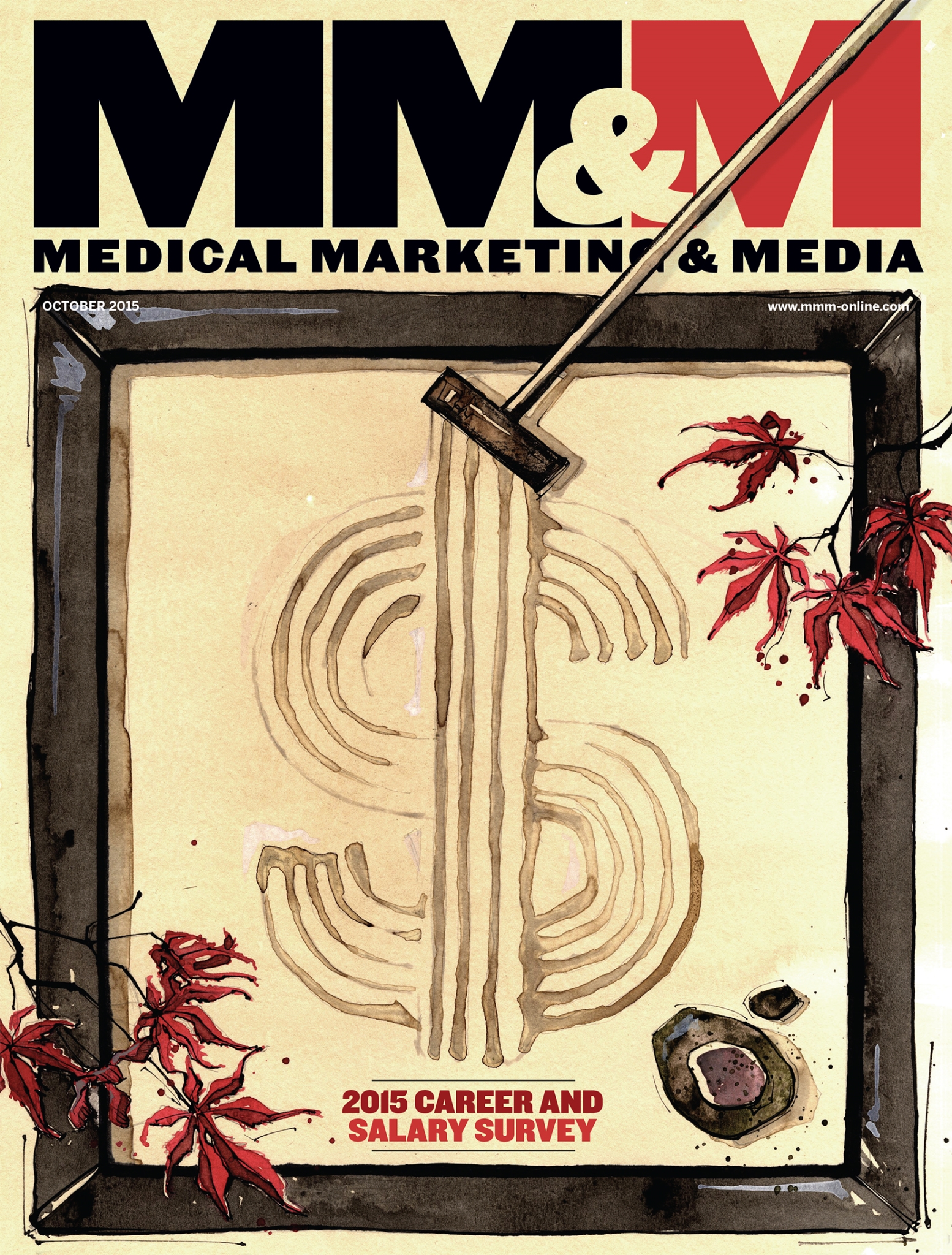 "It's very difficult to find people that are digitally savvy and understand the marketplace... It's more important to have digital skills. I can teach pharma. I mean, I was in commercial real estate and a month later I was doing DRIVE4COPD."

Ritesh Patel
chief digital officer
Ogilvy CommonHealth Worldwide
DOLLAR SIGNS
Average salaries are up—that's good! Salary gender disparity remains—that's bad! What other takeaways can be gleaned from the data revealed by respondents to MM&M 's annual Career & Salary Survey? Larry Dobrow gets inside the numbers
CLICK HERE for full coverage of MM&M's annual Career & Salary Survey from the October 2015 issue, including:
A data-rich report on industry employment trends, including exclusive figures relating to:
Overall average salary
Average salary by type of employer
Average salary by gender
Average salary by market sector
Average salary by company revenue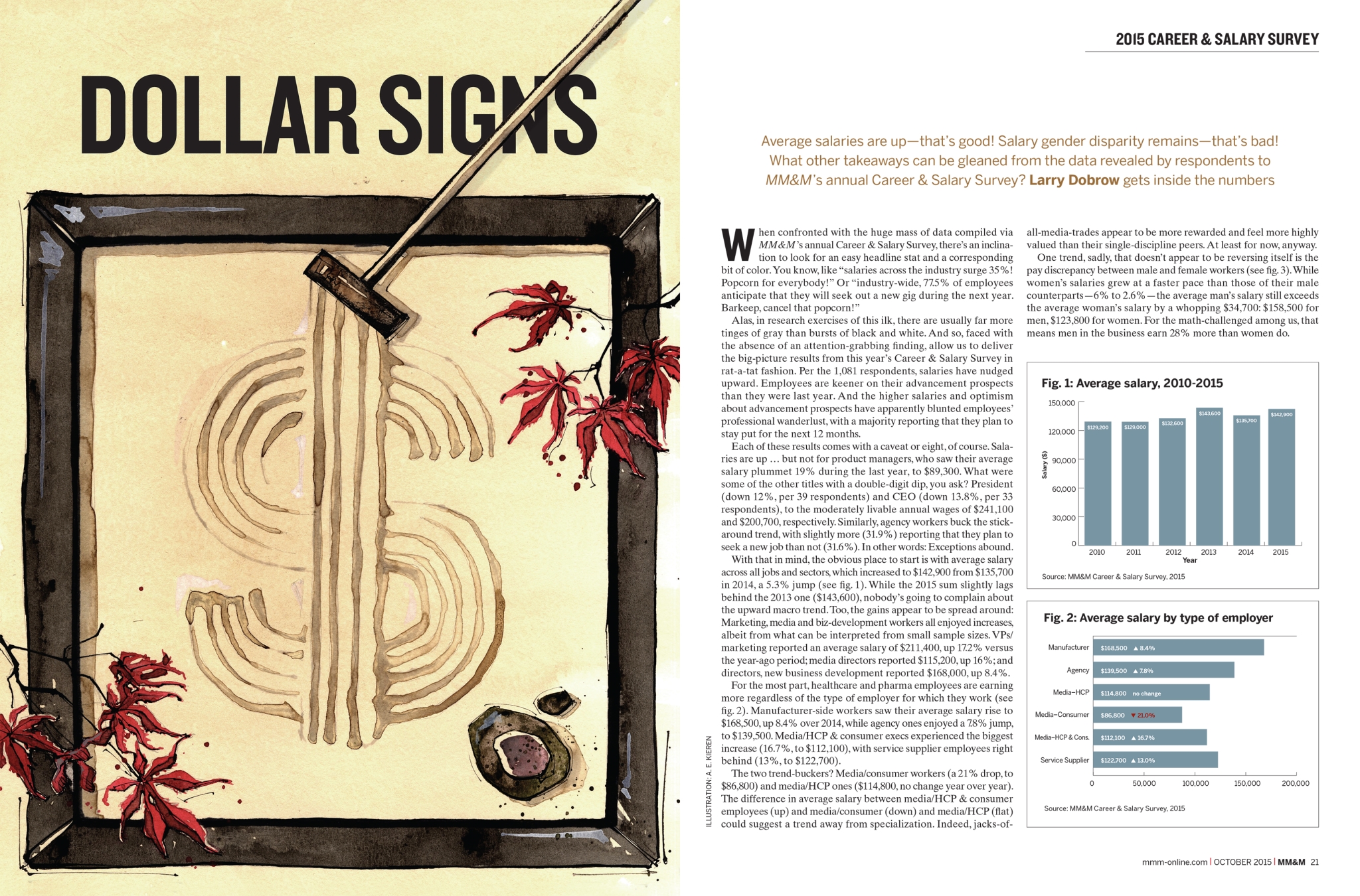 Read the report. Share it instantly on Facebook, Twitter, Google+ and LinkedIn. Post your own comments. View or download a PDF of the beautifully designed original layout from the print edition of MM&M. It's all FREE and it's right here.