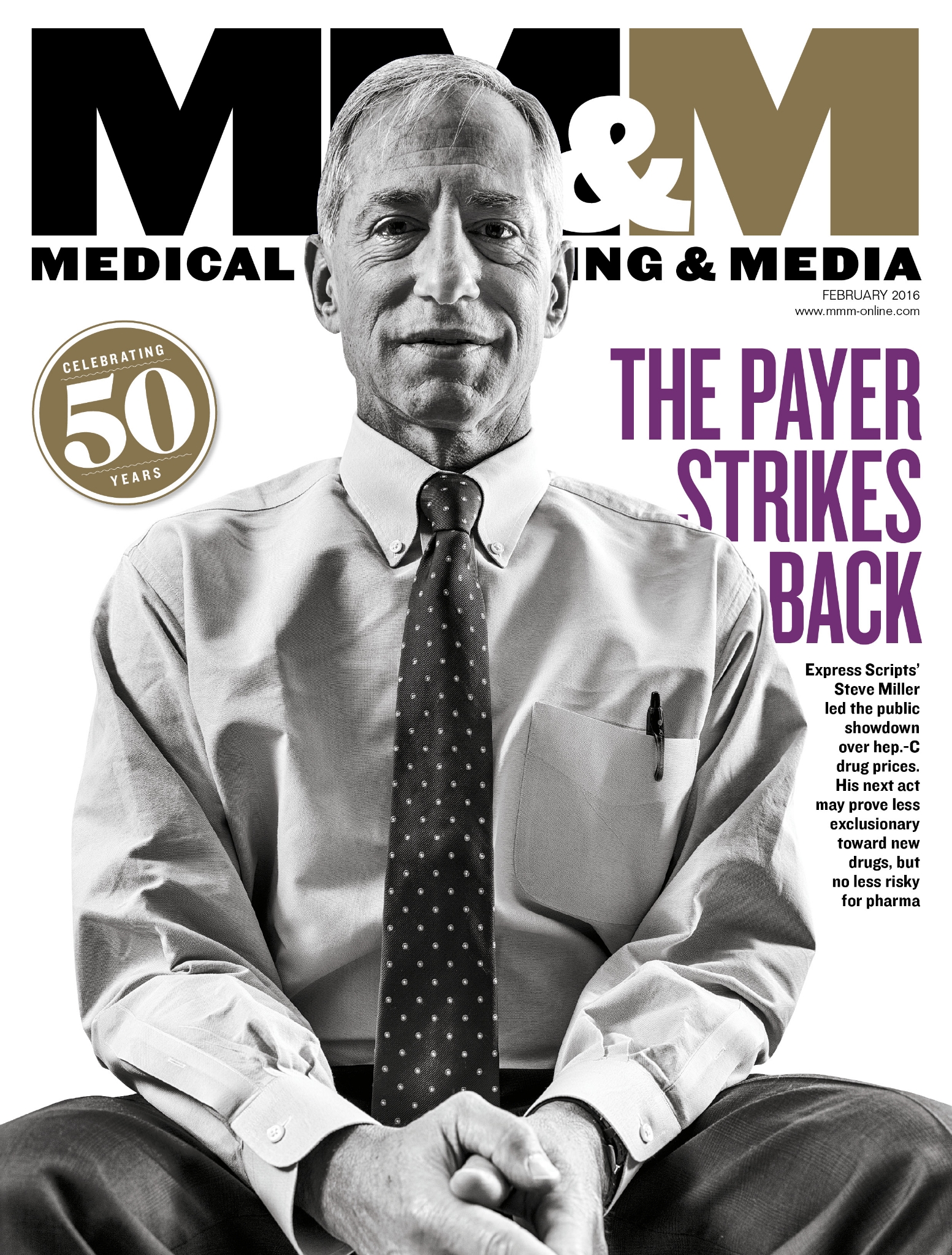 "We're in an incredible time with science. The products are more targeted, they're more effective, they're better tolerated—and their prices are unbelievable.."

Dr. Steve Miller
Chief medical officer
Express Scripts
The Payer Strikes Back
Two years after its hep.-C opening salvo, the pricing war between drugmakers and payers continues unabated. Drugmakers have had their say about what they consider to be overly exclusionary formulary practices. In MM&M's February 2016 cover story, Dr. Steve Miller, one of Express Scripts' most vocal and articulate execs, shares the payer side of the story.
CLICK HERE for MM&M's Managed Markets/Access report and other content from the February 2016 issue, including:
Star Search, a report on the opportunities—and occasionally strange challenges—that come with working alongside a celebrity spokesperson
"Is the Future in the Cards?," an opinionated look at the next generation of loyalty programs, featuring exclusive new data that speak to the efficacy of said programs
Profiles of the 2016 inductees into the Medical Advertising Hall of Fame, complete with commentary from current industry execs on the true impact of their work
A look at the competitive dynamics of the metabolic space, featuring updates on molecules at all points in the developmental pipeline as well as insider analysis and predictions about the marketing to follow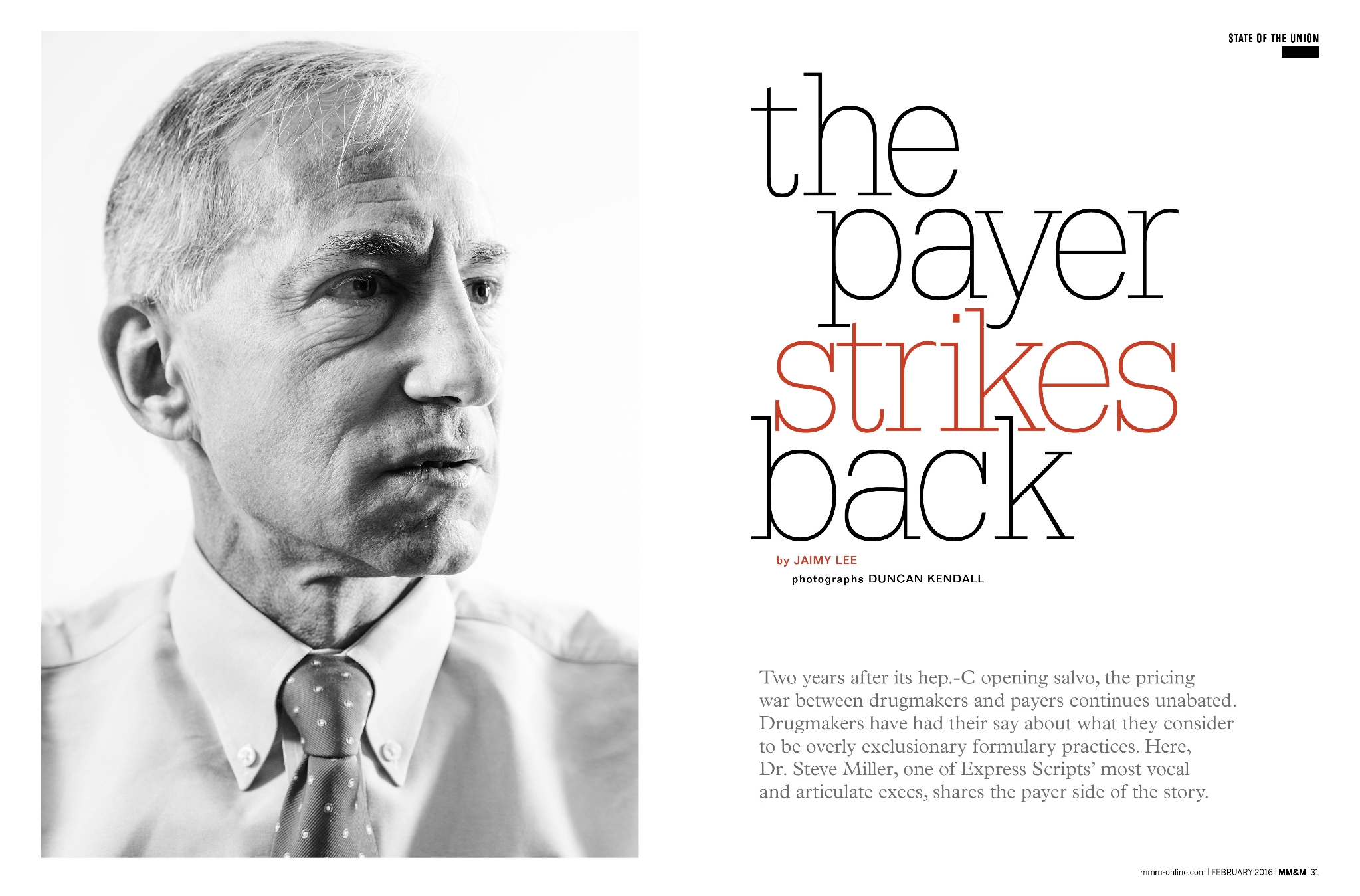 Read the report. Share it instantly on Facebook, Twitter, Google+ and LinkedIn. Post your own comments. View or download a PDF of the beautifully designed original layout from the print edition of MM&M. It's all FREE and it's right here.