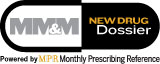 MM&M's New Drug Dossier combines promotional insights with clinical information to offer marketers the first complete online resource for newly approved drugs.
Entry kit available online February 11

The time is almost here to enter the industry's most distinguished awards program. MM&M Awards honor exceptional creativity and marketing effectiveness in healthcare. With a wide range of categories, you're sure to find the perfect fit to showcase your best work. Visit www.mmm-online.com/awards for more information and to download your entry kit.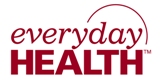 How to Engage Online Consumers in Daily Health Management
Date/time: Available on demand
Click here to register for FREE

This event will offer expert insights on the importance of engaging consumers in regular healthcare management, and how marketers can achieve this. Topics will include the characteristics and behavior of the online audience, the role of women as family healthcare managers, overcoming hurdles that prevent consumer action and tools for daily healthcare management. There will also be an interactive Q and A session.

Sponsored by Everyday Health.
To find out about the MM&M Careers Section contact:
Scott Dattoli at 646-638-6015
MM&M
offers the most relevant news, analysis, opinion, feature stories and special reports to nearly 15,000 marketing executives at pharma companies, agencies and in healthcare media.
Click here to subscribe
.
The
MM&M
News Brief provides news and features delivered direct to your inbox. To access the full text, simply click the headline.
After being scrapped for 2008, the FDA's plan for premarket review of television advertisements may yet appear. The agency's proposed 2009 budget includes an increase of $14 million for direct-to-consumer (DTC) TV ad review.
Medtronic won approval for its Endeavor drug-eluting stent, making it the third player in a market likely to get much more competitive.
Web sites for Pfizer's smoking cessation drug Chantix, erectile dysfunction drugs Cialis, marketed by Lilly and Pfizer's Viagra were the top three online branded pharma product portals driving offline consumer prescription requests, a new study shows.
Australia's drug and medical device regulatory agency, the Therapeutic Goods Administration (TGA), has issued a warning concerning nail fungus treatment Lamisil (terbinafine) tablets following reports of three deaths and severe liver reactions among patients.
The Medical Advertising Hall of Fame (MAHF) will induct Robert Baldini, John Corcoran and Richard Cliggott at a special celebration dinner on February 12 at the Pierre Hotel in New York City. The MAHF will also honor Audrey Girard with a lifetime achievement award and M. James Dougherty with a service to industry award.
Schering-Plough announced that the FDA has approved Asmanex Twisthaler 110 mcg (mometasone furoate inhalation powder) for the maintenance treatment of asthma as a preventive therapy in patients 4 to 11 years of age.
AstraZeneca has appointed Marta Brito Pérez as human resources VP, North America and global marketing.
GlaxoSmithKline has inked a deal worth as much as $425 million to develop drugs for respiratory and cardiovascular disease with San Diego company Amira Pharmaceuticals.
OrthoNeutrogena, a division of Ortho-McNeil Pharmaceuticals, has selected Stratagem Healthcare Communications to handle the company's marketing and branding initiatives for Renova (tretinoin cream 0.02%) indicated to reduce fine facial lines associated with chronic sun exposure when used as part of a comprehensive skin care program.
PMRG 2008 Annual National Conference
Pharmaceutical market research predictions are used, among other things, as the basis for product go/no-go decisions, business development acquisitions and marketing resource allocations. But do we truly have all the tools and knowledge to make these predictions? Find out at PMRG's 2008 Annual National Conference:
Crystal Ball. Today's Information. Tomorrow's Insights
. The PMRG Annual National Conference will be held at the JW Marriott Desert Ridge in Phoenix from Sunday, March 9 through Tuesday, March 11, 2008.
Click here
to register.
PMRG advances the principles, practice and power of marketing research within the healthcare industry. PMRG enhances the ability of our members to build the future by driving better business decisions.
The quest to win an MM&M Award starts here with the launch of the 2008 program. As always, your entries will be judged by an independent panel of some of the industry's finest minds.
What, if anything, is wrong with FDA? And who's to blame: the agency's leadership or its massed ranks of critics? These are just some of the questions Warren Ross posed to an opinionated panel of agency alumni and observers in the know
The Medical Advertising Hall of Fame will induct Robert Baldini, John Corcoran and Richard Cliggott at a special celebration dinner. The MAHF will also honor Audrey Girard with a lifetime achievement award and M. James Dougherty with a service to industry award.
New media and technology won't be replacing tried-and-true pharmaceutical direct marketing any time soon say the experts. Stephen McGuire reports on how pharma marketers are using a mix of old- and new-school direct marketing tactics to drive brand results and reach targeted audiences with increasing accuracy
She makes house calls, lots of them. Maureen Doyle-Scharff, MBA, FACME, calls Ohio home but logs about half her work hours in Pfizer's Manhattan offices.