September 14, 2017
Giant brings on new brand experience lead, as Armstrong departs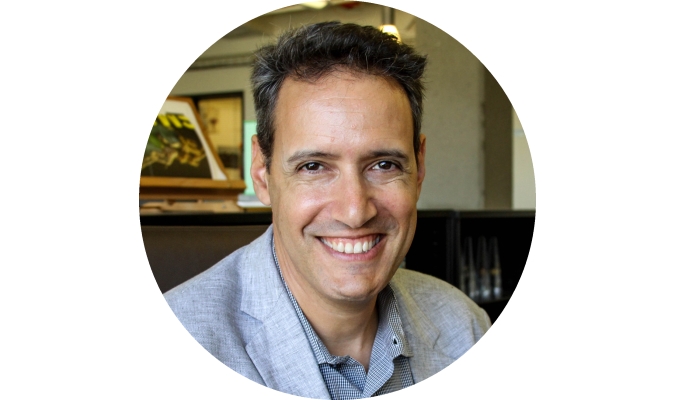 Giant Creative/Strategy appointed Aaron Sklar as VP of brand experience. He replaces Christine Armstrong, formerly EVP/managing director, brand experience, who left the agency and started a new role as head of experience and growth at January, a Silicon Valley health startup.
Sklar most recently served as VP of design at health technology startup Welltok, and is a co-founder of Prescribe Design, a company that comprises healthcare executives and design professionals that work together to re-imagine medical products and services. He reports to Giant president Adam Gelling.
See also: Giant's McCasland on chasing novelty
In his new role, Sklar is responsible for expanding Giant's brand experience services with the aim of offering clients compelling brand narratives and purposeful design.
"Throughout my career, I have seen the magic that happens when human-centered design is applied in the healthcare setting," Sklar told MM&M. "There is a huge wave of transformation happening at the intersection of design, technology and healthcare — and I'm thrilled to be positioned as a central part of that action."
Sklar's initial focus will be on using product design expertise to meet client needs, and he will also be expanding Giant's in-house practices in design research and usability testing to better engage audiences, he said.
See also: Healthcare brands turn to emotion, to better tell their stories
"Aaron has proven he can use his expertise to unlock the hidden potential of brands via meaningful conversations that drive loyalty," added Gelling, in a news release. "Aaron is the ideal person to have at the crossroads of healthcare and strategic design."
Giant also hired Andrew Wint as SVP of technology. Wint was previously VP and director of technology for The Bloc and VP and director of technology at FCB Health.
Scroll down to see the next article