September 15, 2014
AbbVie, Biogen to file MS drug next year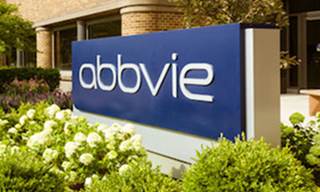 Phase-III results of the AbbVie-Biogen Idec experimental multiple sclerosis shot Zinbryta (daclizumab) indicate the drug bests Biogen's injectable Avonex (interferon beta-1a) on some measures among relapse-remitting MS patients.
The companies released the full results at the Sixth Triennial Joint Meeting of the Americas Committee for Treatment and Research in Multiple Sclerosis and the European Committee for Treatment and Research in Multiple Sclerosis last week.
The clinical trial of more than 1,800 patients showed Zinbryta patients had "significantly improved key measures of multiple sclerosis disease activity," including a 45% reduction in relapses compared to Avonex patients and fewer new brain lesions. Researchers found that 73% of Zinbryta patients were relapse-free after 96 weeks of therapy, compared to Avonex patients, of whom 59% were relapse-free within the same timeframe.
Jefferies analyst Thomas Wei wrote in a Monday research note that results put the AbbVie-Biogen Idec contender in the same efficacy space as Novartis's oral Gilenya (fingolimod) and Biogen's Tysabri shot (natalizumab), even though patients had a slightly higher relapse rate on Zinbryta than patients in Gilenya trials.
Wei also noted that Zinbryta results showed a statistically significant impact on Paced Auditory Serial Addition Test scores which measure cognitive functions that are typically affected by the disease, whereas Gilenya offered what Wei called a numerical improvement.
Side effects included higher rates of skin reactions among Zinbryta patients than among Avonex patients, which AbbVie, Biogen and Wei considered consistent with the MS population as a whole, but Leerink analyst Joseph Schwartz wrote in a Thursday research note that a key opinion leader was bothered by the reaction.
An additional MS therapy may not enhance the finances of Biogen's MS portfolio: Jefferies analyst Thomas Wei said the 50-50 split with AbbVie could have a negative earnings impact if it takes away from sales of other Biogen MS products. Jefferies's Jeffrey Holford noted in his Monday assessment that Biogen's Tecfidera is also tussling with Biogen and non-Biogen MS drugs, and writes that the twice-daily oral is gaining new prescriptions at the expense of treatments including Biogen's Avonex and Teva's Copaxone, while also fighting for prescriptions against Gilenya and Sanofi's Aubagio (teriflunomide.)
AbbVie and Biogen Idec plan to file the drug with the FDA in the first half of next year.
Scroll down to see the next article