September 30, 2013
Boehringer takes health and diabetes onto dance floor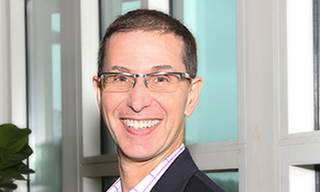 Boehringer Ingelheim's social media presence took on a bigger stage last week with the announcement that the drug maker had teamed up with Spanish-language media outlet Univision to create a health and education campaign that will be integrated into the show Sábado Gigante (Giant Saturday). The program is the longest-running variety show in TV history, according the Guinness Book of Worlds Records. Boehringer notes that it is also a top show in 42 countries.
The launch comes almost at the midpoint of Hispanic/Latino Heritage Month, which the Centers for Disease Control notes runs from September 15 through October 15. Hispanics are among a group of populations, which includes African-Americans and Pacific Islanders, which has a high risk of type two diabetes.
The collaboration is a competitive dance/exercise segment called Ritmo Dieta, in which 10 contestants (one is diabetic) participate in a 13-week dance competition to lose weight and live healthier. Dance-induced weight loss has been a hallmark of the UK import show Dancing with the Stars. The 2011 season featuring actress Kirstie Alley and the 2007 run with singer Marie Osmond had entertainment outlets talking as much about their respective weight losses during the series run as they did the competition itself.
Social media, as well as three videos that talk about diabetes and weight management, are supporting pieces to the Ritmo Dieta educational effort, scaled to run on Univision's website as well as mobile devices. The tags are linked to #SaludesVida and Univision's Facebook page.
Boehringer's role is both one of support and sponsorship. BI's associate director of public affairs and communications, Catherine London, tells MM&M that Univision's team created the bulk of the content, with the drug maker providing support "where applicable, and where it makes sense with regard to any advice." Dr. Luis Salmun, the company's executive director of health sciences executives, will be on the show, in addition to acting as an overall resource for the project.
Sábado Gigante is not BI's first effort at Hispanic health outreach, and the company points to past projects, such as its participation in the program Tu Diabetes, which started in 2007, as among its efforts. "We just want the community to know we're there and to support [them]" London says, and notes the company has a history of working with the National Alliance for Hispanic Health.
London says the company exploring outreach in additional languages, but is being careful not to just pick a language and post content. "We want to do it the right way. We don't just want to start translating things into Spanish or Chinese," she explains, and says the company is working on expanding its language profile.
Scroll down to see the next article