January 09, 2008
Bystolic
Product
Bystolic
Approval Date
December 17, 2007
Release Date
January 2008
Company
Forest Laboratories/Mylan
Class
Beta blocker
Indication
Treatment of high blood pressure.
Active ingredient
Nebivolol 2.5mg, 5mg, 10mg; tabs.
Agency Roster
Sudler & Hennessey (Professional)
Fleishman-Hillard (PR)
Marketing Strategy/Execution
Does the world need another beta blocker? Forest Labs and Mylan say their newly approved ß-blockade drug, Bystolic, is different. According to Charles Triano, Forest VP, investor relations, setting the new drug apart from traditional beta blockers are its greater tolerability, vasodilating qualities and efficacy in a broader group of patients, including blacks. Those insights are likely to feature in promotions. Don't look for Forest to advertise on TV or use other common DTC tactics, though. "The typical Forest model is a lot of physician education right to the prescriber level," Triano said. That means some patient outreach via the Internet, but mostly the firm will rely on physician education from its roughly 2,000 reps detailing Bystolic, as well speaker programs. Another method preferred by Forest is journal advertising, in this case through multi-page buys in the minimass publications. The company will also work with managed care organizations to get the drug covered.
The Market
Beta blockers US sales ($000s) last 5 years

2006

$

2,296,910

2005

$

2,107,054

2004

$

1,899,567

2003

$

1,576,975

2002

$

1,337,166

Source: IMS Health, Jan. 2008

Top 5 beta blockers


Jan.-June '07 US sales ($000s)

% sales growth over Jan.-June '06

TOPROL-XL (AstraZeneca)

$760,938

-10%

METOPROLOL SUCCIN




$89,141

***

PROPRANOLOL HCL


$63,994

508%

INDERAL LA (Wyeth)

$46,914

-57%

ATENOLOL


$42,012

-29%

Source: IMS Health, Jan. 2008

Physician Outlook
Nebivolol (Bystolic) is a new beta blocker expected to launch early in 2008. Forest, which licensed the product from Mylan in 2006, plans to introduce this new hypertension treatment in a market already crowded with generic options, including generic beta blockers. Forest believes that despite the cost pressures, Bystolic's low sedation level will be the competitive advantage that drives its use. According to GfK Market Measures 2007 Treatment of Hypertension Physician research, of the 20% of beta blocker users who have a problem with side effects, fatigue is the number-one complaint. Nebivolol is currently in Phase III research as well for treatment of heart failure.
—Anna Marie Napolitano, VP, category business leader, cardiovascular, GfK Market Measures, Dec. 2007
Also in the Pipeline (according to Adis R&D Insight)
Drug: TAK 491
Manufacturer: Takeda
Indication: Hypertension
Active Ingredient: Azilsartan kamedoxomil
Phase: III
Drug: Clonicel
Manufacturer: Addrenex Pharmaceuticals
Indication: Attention-deficit hyperactivity disorder/hypertension
Active Ingredient: Clonidine controlled-release
Phase: III
Drug: HMR 4005
Manufacturer: Abbott GmbH & Co. KG
Indication: Resistant Hypertension
Active Ingredient: Darusentan
Phase: III
Drug: Clevelox
Manufacturer: AstraZeneca
Indication: Perioperative Hypertension
Active Ingredient: Clevidipine
Phase: Preregistration
Drug: Cynt
Manufacturer: Eli Lilly
Indication: Hypertension
Active Ingredient: Moxonidine
Phase: III
Drug: Altace ATC, Triatec HCT
Manufacturer: Sanofi-Aventis
Indication: Hypertension
Active Ingredient: Hydrochlorothiazide/ramipril
Phase: III
Drug: Thelin
Manufacturer: Encysive Pharmaceuticals
Indication: Pulmonary Hypertension
Active Ingredient: Sitaxsentan
Phase: Preregistration
Source: Wolters Kluwer Health
Recent MM&M News Coverage
Specialty Spiral
Medical/Surgical Journal Ad Review
DDMAC warns Bayer on YAZ TV ads
Product News
Pharmacology
Nebivolol is a once-daily ß-adrenergic blocking agent that, at doses up to 10mg, is primarily ß1-selective. In poor metabolizers (those with reduced activity of CYP2D6) and at higher doses, however, it may inhibit ß2 adrenergic receptors as well. ß2 blockade may lead to bronchoconstrictive effects. Nebivolol does not have intrinsic sympathomimetic effects or membrane stabilizing activity at therapeutic doses. It has several active metabolites which are the product of glucuronidation and hydroxylation by the oxidative enzyme CYP2D6.
Possible factors that may contribute to nebivolol antihypertensive activity include decreased heart rate and myocardial contractility, reduced sympathetic tone, suppression of renin activity, and vasodilation and reduced peripheral vascular resistance.
Clinical Trials
Three double-blind, placebo-controlled, 12-week studies were conducted to demonstrate the effectiveness of nebivolol as monotherapy in the treatment of hypertension. Two of these trials studied 1716 patients in the general hypertensive population (26% non-Caucasian) and a third studied 300 Black (African-American) patients. Another study, which enrolled 669 patients, evaluated the effect of adding nebivolol to a background anti-hypertensive regimen of up to two other agents, including ACEIs, ARBs, and thiazide diuretics. In each study, nebivolol was shown to be effective in lowering both systolic and diastolic BP. Effectiveness was established in Black patients, but as monotherapy the magnitude of effect was somewhat less than in Caucasians. The BP-lowering effect was seen at 2 weeks after starting therapy and was maintained over the 24-hour dosing interval.
Adverse Reactions
Headache, fatigue, dizziness, GI upset.
Adults
=18yrs: initially 5mg once daily. Individualize; may increase at 2-week intervals; max 40mg/day. Severe renal or moderate hepatic impairment: initially 2.5mg once daily.
Children
<18yrs: not recommended.
Contraindications
Severe hepatic impairment (Child-Pugh >B). Severe bradycardia. 2nd- or 3rd degree AV block. Cardiogenic shock. Overt heart failure. Sick sinus syndrome (unless paced).
Precautions
CHF. Angina. Recent MI. Bronchospastic disease. Diabetes. Hyperthyroidism. Severe renal impairment. Moderate hepatic impairment. Avoid abrupt cessation (taper over 1–2 weeks). Surgery. Peripheral vascular disease. Pheochromocytoma. Pregnancy (Cat.C). Nursing mothers: not recommended.
Interactions
Caution with phenylalkylamine and benzothiazepine calcium channel blockers (eg, verapamil, diltiazem), antiarrhythmics (eg disopyramide), digoxin, reserpine, guanethidine; monitor. May be potentiated by CYP2D6 inhibitors (eg, quinidine, propafenone, paroxetine, fluoxetine); may need to reduce dose. If on both nebivolol and clonidine, discontinue nebivolol before tapering clonidine. May block epinephrine.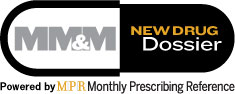 Scroll down to see the next article