May 14, 2015
Contrave dispute causes co-marketer tension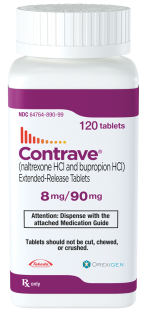 A dispute between the Cleveland Clinic and weight-loss drug manufacturer Orexigen Therapeutics highlights the problem with sharing premature data—in this case, cardiovascular benefits that could not be supported—but the latest developments are unlikely to have an impact on the firm's ability to sell the drug.
Takeda markets the weight-loss drug Contrave with Orexigen, and the marketing partners announced they shut down the Light Cardiovascular study after the Cleveland Clinic published the study's full results. The study was halfway done, but earlier disclosure issues prompted the FDA to say last year the partners could not use the study to fulfill the regulatory requirements it had been created to meet.
Michael Walsh, a partner at law firm Strasburger & Price, told MM&M it was unlikely that the news would affect the drug's marketability unless the drugmaker used the now-disproved benefits to promote the drug. Walsh's firm does not represent Orexigen or Takeda, Contrave's marketing partner.
The issue has, however, prompted Takeda to rethink its 2010 collaboration agreement with Orexigen. The drugmaker said in a statement that it asked Orexigen to terminate the agreement but also said it is "working closely with Orexigen to try and resolve the situation."
Orexigen's release of early data indicating Contrave could reduce the risk of stroke and heart attack has caused problems in at least two instances. The most recent includes the public tension between the Cleveland Clinic and the drugmaker, which included the hospital's publication of all clinical trial information without Orexigen's approval.
The Cleveland Clinic's data, which includes information compiled at the trial's halfway point, showed that information shared in the 2015 patent application indicating that Contrave may reduce stroke and heart attack was wrong. Dr. Steven Nissen, the lead clinical researcher and head of the Cleveland Clinic's cardiovascular department, accused Orexigen of misleading patients and investors and told Forbes that Orexigen tried to suppress the data even though Takeda supported releasing all of it.
Orexigen had already used earlier data, which compiled results using information that was mined one-quarter into the study's timeline, as the basis of the March 3 patent application. A report released by the FDA in September shows that Orexigen also shared this information with 100 employees in April 2014—a disclosure that prompted the FDA to request an entirely new study to fulfill the postmarketing requirement that was part of the drug's 2014 approval. This disclosure violated an FDA-Orexigen agreement that the early information could be shared with a small team of people who had to see the information as part of the filing process.
The FDA explained in the report that it was concerned that sharing incomplete data could harm the trial's integrity and introduce "bias with regard the outcome assessment or safety-related events."
Scroll down to see the next article