April 03, 2015
Five things for pharma marketers to know: Friday, April 3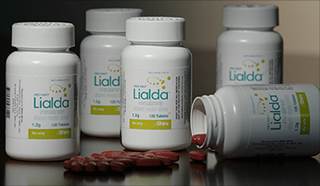 The founder of a hedge fund filed a petition to challenge patents held by Shire on two drugs—ulcerative colitis drug Lialda and short bowel syndrome treatment Gattex, according to The Wall Street Journal. A law passed in 2012 makes it less expensive and easier to challenge patents. The drugs generated 12% of Shire's revenue in 2014. Kyle Bass, founder of Hayman Capital Management, told Bloomberg News that a small number of drugmakers are abusing the patent system "to sustain invalid patents that contain no meaningful innovations but serve to maintain their anti-competitive high-price monopoly."
The Centers for Medicare and Medicaid Services released four documents this week that address the pricing and utilization of biosimilars, reported BioPharma-Reporter. Biosimilars will be included in the average sales price methodology, which means the government will pay the average sales price plus an additional 6%. Zarxio, developed by Novartis's Sandoz subsidiary, is the first biosimilar to receive FDA approval. That approval was announced in March.
More layoffs and job shifting in the pharmaceutical sector are under way. GlaxoSmithKline said it would shut down a vaccines lab in Cambridge, Mass., and move 150 jobs to a new research and development center in Rockville, Md., while Valeant announced it would lay off 258 employees in North Carolina.
Astellas Pharma and the University of Texas MD Anderson Cancer Center signed an agreement to develop a treatment for patients with acute myeloid leukemia. The cancer center will conduct Phase Ia and Phase Ib studies for h8F4, an antibody invented by an MD Anderson physician. As part of the agreement, Astellas will pay up to $26 million as an option premium and for research and development funding.
Nine out of 10 pharmaceutical and medical device companies have formed a health economics and outcomes research team, according to a new survey from Cutting Edge Information. Manufacturers use the teams to develop data to help them market a product's value to payers.
Scroll down to see the next article