February 06, 2015
Five things for pharma marketers to know: Friday, February 6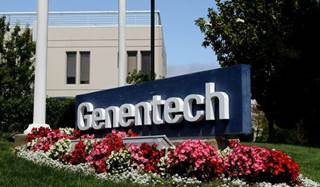 Two experimental Parkinson medications triggered lung toxicity in monkeys, Bloomberg reports. The news site said Genentech researchers found that the drug's LRKK2 protein-inhibition mechanism also harmed functions that help lungs inflate and deflate. "We're in a big bind," a researcher told Bloomberg, which noted that the Fox Foundation has funneled around $100 million in LRKK2-protein research because it is "one of the few direct causes that have been discovered for the disease."
Cigna has sided with Gilead in the hepatitis C wars. Reuters reports that the health insurer is giving Gilead's Harvoni preferred status over AbbVie's Viekira Pak. Gilead's discount was a key component of the decision. Discounting by both sides has helped insurers determine favored statuses, but the Wall Street Journal notes that the degree of the discounts — Gilead pegged this year's at around 46% — has taken investors by surprise.
Valeant has raised its bid for bankrupt Dendreon to $400 million. The Canadian company announced the increase Friday — it initially offered $296 million. The drug manufacturer's "stalking horse" status entitles the company to a break-up fee if the deal falls through.
GlaxoSmithKline announced Friday that a trial evaluating Taflinar (dabrafenib) and Mekinist (trametinib) in positive metastatic melanoma demonstrated a "statistically significant reduction in the risk of death." Livemint reported that the two drugs reduced the risk of death by 39%. GSK agreed to sell the two cancer drugs, along with the rest of its cancer portfolio, to Swiss drugmaker Novartis for $14.5 billion in April of last year. Friday's positive results trigger an additional $1.5 billion payment from Novartis to GSK.
Forty million US residents with a smartphone actively use at least one wellness or fitness app, according to a survey from Park Associates. The market intelligence firm says about one in four heads of households with broadband Internet "use a mobile app to track fitness progress or calorie intake." The report went on to say that it expects that usage to grow with the release of more wearables like the Apple Watch.
Scroll down to see the next article