January 16, 2015
Five things for pharma marketers to know: Friday, January 16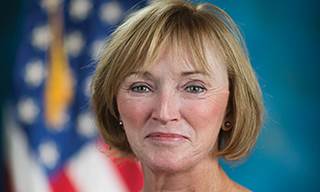 The head of the Centers for Medicare and Medicaid Services, Marilyn Tavenner, has resigned, reports Modern Healthcare. Tavenner's tenure has been short—she took the post three years ago. Reporter Paul Demko writes that Tavenner will work through the end of February. Tavenner took responsibility for last year's failed healthcare.gov launch, but the Huffington Post notes that she has had support from both parties. "She's not been viewed in town as a particularly political figure. She's viewed as a manager, which says something about her leadership," lobbying firm America's Health Insurance Plans told HuffPo.
Concern about drugs and impaired driving continues to grow. BioCentury reports that Health and Human Services is taking a look at psychoactive drugs and has issued guidance that may help flag possible motor skill impairment. The FDA has already dialed back sleeping pill doses based on driving studies, a move preceded by similar concern with allergy medications.
French biotech Trophos is now part of Roche, which announced the $138-million deal Friday. The acquisition means Roche will own olesoxime, a pipeline treatment for a rare genetic neuromuscular disease called SMA. The deal includes up to an additional $402 million in milestone payments.
Depomed will add Johnson & Johnson's Nucynta (tapentadol) opioid pain pill to its neurology portfolio in a deal worth $1.05 billion, according to Bloomberg. The California-based drugmaker plans to relaunch the drug and expand its sales force by 250 people, the news service reported Friday. Depomed reported $134 million in sales for 2013—with the majority of that revenue coming from an anti-seizure drug, Gralise.
Merck's innovation lead Sachin Jain, MD, is now the chief medical officer of CareMore Health Systems, MobiHealthNews reported Friday. CareMore is the provider of Medicare Advantage plans for insurer Anthem. Medicare Advantage plans are offered by private companies, like CareMore, but contract with Medicare to provide recipients with Part A and Part B benefits. Jain will spearhead Caremore's plans to scale up nationally, the Anthem subsidiary already serves 80,000 patients in Arizona, California, Nevada and Virginia.
Scroll down to see the next article