June 05, 2015
Five things for pharma marketers to know: Friday, June 5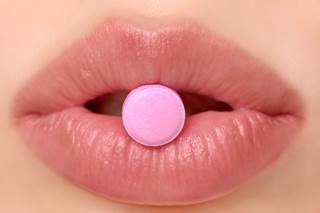 An FDA advisory panel recommended that the regulator approve what is being referred to as female Viagra. If the FDA follows the panel's recommendation and approves the medication, the drug, flibanserin, will be the first therapy approved to treat a lack of sexual desire in women. A coalition formed by a consultant for Sprout Pharmaceuticals, the drug's developer, waged a lobbying campaign to encourage approval of the drug, arguing for sexual equality, according to The New York Times. Still, critics say that drug shouldn't be approved for that reason alone.
The FDA said that Praluent, Sanofi's and Regeneron's experimental PCSK9 inhibitor, lowers LDL cholesterol and is well tolerated, Reuters reported. An FDA advisory panel is scheduled to meet next Tuesday to discuss whether the drug should be approved. Amgen's Repatha, another cholesterol-lowering PCSK9 inhibitor, is also set to be reviewed by the FDA this summer.
The National Institutes of Health said it halted production of drugs being used in 46 clinical trials after FDA inspectors discovered fungal contamination in two vials. The officials also reported flaws in the air-handling system and insufficient employee training at the NIH's compounding pharmacy.

The pharmaceutical industry is reportedly pushing the Obama administration to provide 12 years of marketing exclusivity for new biologic drugs in the Trans-Pacific Partnership, a trade agreement between the US and 11 other nations in the Asia Pacific region, according to Politico. That provision has been opposed by the other countries over concerns about affordability.
GlaxoSmithKline cut 350 jobs in its Parsippany, NJ, office as a result of the consolidation of GSK's and Novartis's consumer health businesses, NJBiz reported. The cuts affected employees in marketing, medical affairs, sales and other sectors of the business. The companies said last year they would form a joint venture of their consumer businesses. GSK is the major shareholder.
Scroll down to see the next article