November 14, 2014
Five things for pharma marketers to know: Friday, November 14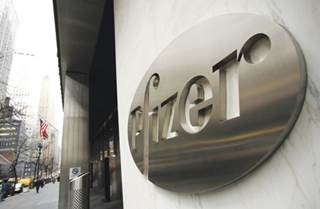 AstraZeneca and Pfizer are allowed to talk business in the next 12 days, when the cooling off period ends, but Reuters reports Pfizer isn't interested in reviving the M&A discussion. Sources tell Reuters Pfizer is looking at other businesses, with Dublin-based Actavis among its list of possible targets. A lot has changed since talks fizzled last summer, including new Treasury rules that have made companies skittish about tax-inversion deals, as seen by the recent deaths of the AbbVie-Shire and Salix-Cosmo deals.
The FDA has declared that two doses of Mallinckrodt's generic Concerta is not the bioequivalent of the branded and authorized generic of the ADHD medication from Johnson & Johnson. Investor's Business Daily reports that Actavis, which has the license for the authorized generic, controls about half of the market, "with the rest divided between Mallinckrodt and Kremers Urban Development. "We believe that the FDA's actions are not supported by sound scientific evidence and not consistent with the best interests of patients," Mallinckrodt's President and CEO Mark Trudeau said in a statement. The WSJ notes that this is not about safety, but that it does mean that two of the three Concerta doses Mallinckrodt makes cannot be substituted for branded Concerta until the issue is resolved. Mallinckrodt said it will work with the FDA regarding next steps and will have to revisit its 2015 guidance based on this news.
High-deductible health care plans are set to dominate health exchange insurance programs. Modern Healthcare reports that between 60% and 80% of exchange plans will be ones that are typically characterized as "cost-sharing" plans, in the hope that the greater out-of-pocket patient responsibility will guide patients towards cheaper, and vital, healthcare choices. The appeal also includes the relatively low premium, but MH notes a Commonwealth Fund survey shows that the higher deductibles "have left many working Americans in the middle and lower end of the income distribution with large healthcare cost burdens." Other surveys have found these plans are also linked to fewer prescription fills.
GSK's mature drug portfolio may have just found a wholesale suitor, Reuters tells us. Private equity firm Apollo Global Management plans to bid for all the British drugmaker's mature medicines at auction. The portfolio is valued at more than $3 billion, according to unnamed sources from the news service. Other interested parties include another private equity firm KKR, Dutch drugmaker Norgine and Denmark's Lundbeck.
Clinical reports related to AbbVie's Humira have come under fire from European Union Ombudsman Emily O'Reilly, RAPS reported. The public advocate questioned why details from the reports were redacted, and whether it was legal to do so, saying the laws around omitting commercial confidential information was not as clear as those governing the removal of personal details. The 16 redactions include entire sections describing how the trial was conducted.
Scroll down to see the next article