December 15, 2014
Five things for pharma marketers to know: Monday, December 15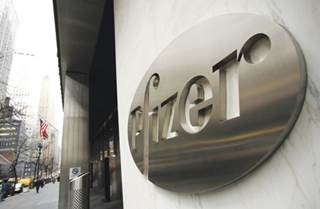 Pfizer has inked a $295-million commercialization and development deal with Opko Health to develop the experimental human growth factor hGH-CTP. The deal gives Pfizer exclusive worldwide commercialization rights and includes up to $275 million in milestone payments for Opko. The treatment's promise over current treatment is that it is being tested as a weekly shot, instead of the typical daily treatment.
Insurer United Healthcare is testing an all-inclusive cancer care payment model. The Wall Street Journal reports that the approach, which is being tested in MD Anderson Cancer Center over three years will displace per-service care fees for new head and neck cancer patients with a one-payment-covers-all-care approach, with no additional reimbursement even if "a patient has complications that require unexpected treatments." UHC said the goal is to reduce costs and move towards treatments that are more effective.
Just in time for Medicare's 50th anniversary, the Commonwealth Fund has assessed the senior set's health program, and the results are not so great. The New York Times's Paula Span says the retrospective shows "we still have mortifying lapses and problems, despite spending more on health care than any other country in the world," though the author notes that the US does place 10 spaces higher than other countries "sometimes, surprisingly." Among the findings: the US leads in the number of 65-year-olds with at least two chronic diseases. The Commonwealth Fund tells the Times this reflects the up-and-down nature of healthcare coverage which may have led seniors to skip preventative care in their younger decades. Cost unsurprisingly is also listed as a factor, as is the struggle to get same-day appointments. The good: US seniors plan ahead in designating someone to talk on their behalf and mapping out end-of-life plans.
Phase III tests show Bolero's Afinitor (everolimus) did not hit its prime goal of extending progression-free survival among HER2 positive advanced breast cancer patients when used as a first-line treatment alongside paclitaxel. The drug company said in its Friday announcement that this population represents approximately 20% of advanced breast cancers.
Eli Lilly's Cyramza (ramucirumab) is now approved for metastatic non-small cell lung cancer. The FDA expanded the indication Friday, making it the third indication for the drug which was previously indicated for advanced stomach cancer as a first-line treatment (April) and then as a second-line treatment with paclitaxel (November).
Scroll down to see the next article