December 08, 2014
Five things for pharma marketers to know: Monday, December 8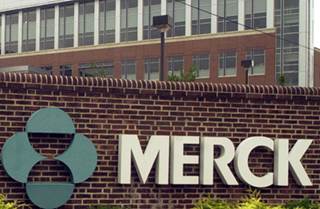 Merck is buying up Cubist Pharmaceuticals in an $8.4-billion deal. The company has said for the past few years that it would consider an acquisition, and Bloomberg notes this move adds a roster of antibiotics to Merck's portfolio. The companies expect to close the deal in early 2015.
A jury has declared an AstraZeneca-Ranbaxy deal that kept generic Nexium off the shelves was not anti-competitive, reports the Wall Street Journal. The lawsuit was the first to flow through the courts since the Supreme Court ruled that pay-for-delay deals may warrant scrutiny. The Journal notes that although the jury found the deal between the companies was "large and unjustified," – criteria the 2013 court ruling said were reasons to trigger a closer look, the jurors said the deal was not "unreasonably anti-competitive."
Top Lucentis-prescribing doctors were also among Genentech's highest-paid consultants, reports the New York Times which identified the correlation after sifting through information in the federal database that provides industry-doctor payment information. The Times says money reached doctors through consulting fees, speaking fees and travel expenses, between $8,500 and $37,000 for the top-20 paid consultants during the first half of 2013. The NYT also notes these same doctors were among the highest prescribers of the drug in 2012. The controversy in this case is twofold, in that it highlights concerns that drug company connections influence prescribing decisions, and it falls smack in the middle of a contentious Lucentis-Avastin debate in which advocates argue cheaper Avastin should be allowed to be used in place of Lucentis for ocular conditions. Avastin is currently an oncology medication.
Novartis's generics division Sandoz says Phase III results show its Neupogen biosimilar has a "similar safety and efficacy" profile as Amgen's branded biologic. The drugmaker said in a statement that the Phase-III Pioneer study showed that toggling between its biosimilar and Amgen's Neupogen "showed no impact on efficacy, safety or immunogenicity." The FDA accepted Sandoz's application to review its filgrastim biosimilar in July.
Pfizer is settling a class-action suit with 160 patients in Australia over side-effects associated with its Parkinson's disease and restless-legs syndrome drug Cabasar, reports the Age. The settlement is for patients who used the drugs between 1996 and 2010, and who "developed gaming and sexual addictions," after taking the medications. The lawsuit accused the drugmaker of failing to provide "adequate warnings about side-effects." The Age notes that Eli Lilly and Aspen Pharmacare settled a similar lawsuit over its drug Permax.
Scroll down to see the next article