February 09, 2015
Five things for pharma marketers to know: Monday, February 9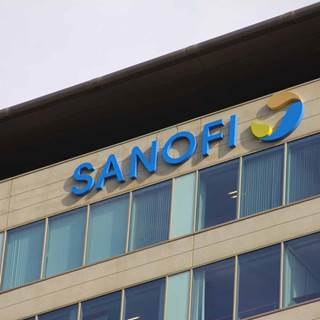 Sanofi will replace a third of its sale managers in a bid to compete with diabetes rival Novo Nordisk, Bloomberg reported Monday. The Paris-based drugmaker also has increased the number of people promoting its diabetes products. Additionally, chairman Serge Weinberg announced that Sanofi will appoint a new chief executive by the end of March, according to the Financial Times.
FDA announced Friday that Roche's injection Lucentis (ranibizumab) is now approved for use in diabetic retinopathy, a complication of the eyes that can lead to blindness. The FDA granted Lucentis Breakthrough Therapy Designation in October of last year and also evaluated the drug under the agency's Priority Review program. Lucentis has already been approved for use in some cases of macular edema and macular degeneration.
Achillion Pharmaceuticals' experimental HCV drug, ACH-3102, destroyed the virus in six weeks of use when used in combination with Gilead's Sovaldi, Reuters reported Monday. Achillion chief executive Milind Deshpande stated that this data "represents the shortest duration and highest response achieved to date with any two-drug, direct-acting antiviral regimen for HCV." The news service noted that the drug could prove to be strong competition to Gilead's Sovaldi and Harvoni as well as AbbVie's Viekira Pak.
GSK will shutter its vaccine R&D operations in Hamilton, Montana, laying off 27 employees, the Missoulian reported. Employees were notified of the layoffs last Thursday. The company's manufacturing plant—also located in Hamilton—will not face any layoffs. The layoffs stem from a global reorganization effort that the British drugmaker announced in late November.
An FDA arthritis advisory committee will meet on March 17 to discuss Celltrion's biologic license application for Remsima
, a proposed biosimilar for Janssen's rheumatoid arthritis Remicade. The drug's proposed indications are for uses in some patients with Crohn's, ulcerative colitis, rheumatoid arthritis, active ankylosing spondylitis and plaque psoriasis.
Scroll down to see the next article