March 02, 2015
Five things for pharma marketers to know: Monday, March 2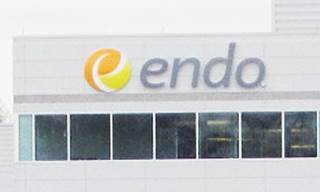 Boston Scientific purchased the men's health and prostate business of American Medical Systems (AMS)—a subsidiary of Endo International—for $1.6 billion. Boston Scientific CEO Mike Mahoney said that he expects the deal to generate $1 billion in annual sales, according to the Wall Street Journal. The Dublin-based drugmaker is reportedly exploring options for the AMS women's health business, as well. Endo purchased AMS in April 2011 for $2.6 billion.
Ranbaxy was denied a bid to reinstate FDA approvals of generic versions of heartburn medication Nexium and antiviral Valcyte by a US federal judge. A US District Court judge also ruled against the Indian drugmaker on Friday, saying it would not halt other drugmakers —namely Teva, Endo International and Dr. Reddy's Laboratories—from launching their own copies of the two drugs. If the approvals had been reinstated, Ranbaxy would have received six months of exclusivity, Reuters reported. The approvals had been rescinded due to Ranbaxy's manufacturing plants not being compliant with FDA standards.
Cardinal Health agreed to buy Johnson & Johnson's cardiology and endovascular products business, Cordis, for $1.94 billion. Cordis reported annual sales of $780 million last year, according to Bloomberg, with about 70% of those sales coming from outside the US. The health services firm expects the deal to be finalized at the end of 2015.
Bristol-Myers Squibb's investigational lung-cancer treatment Opdivo (nivolumab) has been granted a priority review by the FDA for its biologics licensing application. The expedited review means FDA is required to issue a decision by a goal date of June 22, 2015, based on requirements set out by the Prescription Drug User Fee Act. Opdivo is already approved as a second-line treatment for use in certain forms of melanoma.
Generic drugmaker Natco Pharma signed a deal with Gilead Sciences to manufacture and sell copies of its HCV treatments, including Sovaldi, in 91 developing countries. The Indian manufacturer had previously attempted to block Gilead's patent for Sovaldi in India, Reuters reported Monday. Gilead reported sales of $1.7 billion for Sovaldi in the fourth quarter of 2014.
Scroll down to see the next article