September 29, 2014
Five things for Pharma Marketers to know: Monday, September 29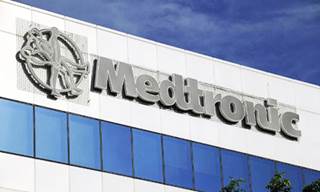 Proposed tax inversion rules are already having an impact. Mass Device reports that Medtronic is having a rethink about the $42.9B price of its Covidien acquisition. Mass Device explains that the Treasury's new rules could make it a more expensive deal and Medtronic is probably going to ask Covidien to accept a little more stock and a little less cash to meet the US threshold for an inversion.
Roche's breast cancer drug Perjeta (pertuzumab) has what the New York Times describes as "unprecedented success" when it comes to prolonging patients lives, adding almost 16 months to HER2-positive metastatic breast cancer clinical trial patients who received the drug—along with Herceptin and chemotherapy—vs those who did not. Roche said in a statement that no new safety signals were observed in the study and that the "median survival of almost five years for people receiving Perjeta is the longest observed to date in people with this aggressive type of advanced breast cancer." Researchers said the data indicated the Perjeta-enhanced regimen reduced the risk of death by 32% and reduced the risk of the condition worsening by 32%.
Reseachers have found pairing AstraZeneca's Iressa (gefitinib) with chemotherapy in patients whose lung cancer has worsened does not provide any benefit if the patients have already taken the drug. Reuters reports that doctors had hoped the combination would extend a patient's life, even if the cancer had developed drug resistance.
Merck's PD-1 Keytruda is already available for melanoma patients, but the drugmaker has already moved on to promoting possible add-on indications, such as today's announcement focusing on Phase-Ib testing of the drug among bladder cancer patients. The early results showed a response rate of 24% among patients receiving the drug as a monotherapy treatment. The company announced the results at the European Society for Medical Oncology 2014 Congress in Madrid.
Daiichi Sankyo is buying Ambit Biosciences for around $410 million. Bloomberg reports that the deal gives Daiichi Sankyo the late-stage leukemia drug quizartinib that targets acute myeloid leukemia. It also furthers the firm's investment in cancer research, which includes the 2008 purchase of U3Pharma and the 2011 Plexxikon acquisition.
Scroll down to see the next article