April 30, 2015
Five things for pharma marketers to know: Thursday, April 30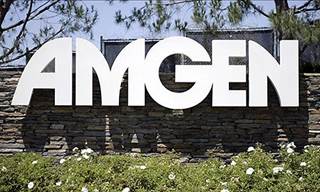 A FDA advisory committee voted in favor of Amgen's immunotherapy drug to treat melanoma despite FDA staff concerns about the design of one of the drug's studies, reported Reuters. The treatment, talimogene laherparepvec, which is called "T-Vec," is a virus engineered to kill cancer cells when injected into tumors. The FDA said earlier this week that it would not grant accelerated approval to the drug.
The corporate love triangle between Mylan, Perrigo and Teva continues, most recently with Teva sending a letter to Mylan making the case for a merger, according to MarketWatch. The letter was released just hours after Perrigo again rejected Mylan's offer. Teva CEO Erez Vigodman told Mylan that the company is willing to make divestitures to secure regulatory approval for its proposed acquisition of Mylan.
Legislation drafted by House leaders would eliminate the need for randomized controlled clinical trials for companies seeking new indications for already-approved drugs, according to Reuters. The draft is the result of 21st Century Cures, a broad initiative that aims to modernize the drug and medical device development and delivery process. The draft proposes numerous changes, including allowing drugmakers to share off-label economic data with payers.
The FDA approved Kybella, an injection that reduces double chins in patients. Physicians say both men and women are likely to be interested in the treatment, according to The New York Times. The drug is expected to be available later this summer. Kythera Biopharmaceuticals, Kybella's manufacturer, has not yet released pricing information.
Sanofi said that sales of its blockbuster diabetes drug Lantus fell 5% in the first quarter due to pricing pressure, which is expected to continue through the year, The Wall Street Journal reported. An analyst told Bloomberg that the first-quarter results put more pressure on Sanofi's ability to sell Toujeo, its new insulin product. Lantus currently generates about a fifth of Sanofi's revenue.
Scroll down to see the next article