February 19, 2015
Five things for pharma marketers to know: Thursday, February 19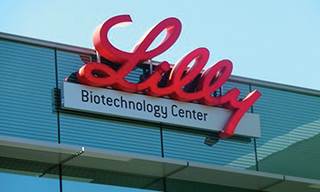 Phase-III results of Eli Lilly's cholesterol-lowering drug evacetrapib have been pushed off by an additional six months. Lilly said in a statement Thursday that an academic committee has recommended the Accelerate study of patients at a high risk for atherosclerotic cardiovascular disease continue for an additional half year. Committee members have not seen the results but recommended the extension based on what's been happening with similar drugs in competitive pipelines. Evacetrapib is a cholesteryl ester transfer protein, referred to as a CETP. The goal is that the drugs elevate "good" cholesterol levels, and although previous industry efforts have faltered, interest has started to climb over the past few months, as seen by a review of Roche's scuttled contender.
University of York researchers say the UK's drug-price watchdog is a little too generous. PharmaTimes reports that the team finds fault with the government agency's sense of cost-effectiveness. The National Institute for Health and Care Excellence uses a quality adjusted life year as a drug's benchmark. This is currently $46,000, but the researchers say it should be closer to $20,000. NICE's chief executive told PharmaTimes the recommendation could mean turning away new drugs "unless you believe that drug companies would be prepared to lower their prices in an unprecedented way."
PatientsLike Me and drugstore chain Walgreens have teamed to what amounts to an Amazon-like experience—patients will be able to look up drugs on Walgreens.com and read about how other patients reacted to the medication. "Our collaboration with PatientsLIkeMe underscores the power of social support and shared experiences on a wellness journey," Walgreens divisional health VP Adam Pellegrini said in a statement.
The NIH may have hit upon a way to prevent HIV infections. The government agency said in a statement Thursday that the experimental eCD4-Ig molecule works by attaching to surfaces the HIV virus uses to infect cells, essentially locking out the virus and preventing it from multiplying.
Roche announced Thursday that its combination of Zelboraf and investigational treatment cobimetinib received Priority Review from the FDA for patients with a serious mutation of skin cancer known as BRAF V600. Both Roche's Genentech and drugmaker Exelixis are developing the drug combination. A Phase-III trial showed that the two medicines reduced the risk of the disease worsening, or death, by half — and demonstrated a median progression-free survival of 9.9 months for the combination vs. 6.2 months with just Zelboraf alone. Zelboraf was approved by the FDA for use in metastatic melanoma with the same BRAF V600 mutation in August 2011.
Scroll down to see the next article