March 05, 2015
Five things for pharma marketers to know: Thursday, March 5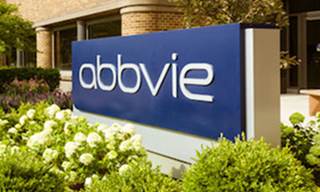 AbbVie's $21-billion bid for Pharmacyclics will give the Chicago-based company an immediate oncology boost. Reuters reported that AbbVie snatched the drugmaker out from under Johnson & Johnson, which had reportedly been in talks to acquire its partner on cancer drug Imbruvica. The acquisition will give AbbVie some breathing room: Humira accounts for the bulk of the company's sales and is expected to lose patent exclusivity next year. Reuters noted that AbbVie anticipates the deal will enhance its revenue stream by 2017.
Specialty drug company Mallinckrodt is buying Ikaria, which is known for treatments and devices hospitals use in neonatal intensive care units, for about $2.3 billion. The Wall Street Journal reported that the deal is expected to add about $150 million in sales to Mallinckrodt's balance sheet this year. The acquisition also mirrors Pfizer's recent Hospira purchase. Like Mallinckrodt, Pfizer made an acquisition to boost the firm's hospital products portfolio. In Pfizer's case, this meant injectable drugs, vials and syringes, Reuters reported at the time.
The FDA is reading—and censuring—social media claims. Regulatory Focus reported that the regulator has sent at least six warning letters to companies including Vitalab, BodyHealth, and NanoBiotech Pharma about promotional claims the companies have made on social media channels including Facebook that the FDA has not approved. Although it may be easy to dismiss these efforts because they are about products like Vitalab's line of Vi-Ra-Tox supplements that purport to remove toxins, a study published in March in Health Affairs shows that supplement labels and promotions can have implications for the regulated drug market.
The Alzheimer's Association put up $8 million for a study of Eli Lilly's experimental drug solanezumab. MedPage Today reported that the money is going toward a study that is testing the drug in clinically healthy people who have a high risk of developing the disease. Lilly's drug targets beta-amyloid plaques. The study will use PET brain scans to see if it has an impact on tau proteins, which are also associated with the disease. (Another Lilly drug that is also used with PET scans to identify brain plaques associated with Alzheimer's received limited coverage from the CMS last year.) MedPage also noted that the Anti-Amyloid Treatment in Asymptomatic Alzheimer's Disease Study "is widely considered a make-or-break trial for anti-amyloid therapies." Unlike its peers Pfizer and Johnson & Johnson, Lilly has continued to explore solanezumab, despite disappointing trials.
Dr. Harold Varmus is stepping down as director of the National Institutes of Health's National Cancer Institute. Deputy Director Dr. Douglas Lowy will take on the role of director on April 1. The NIH said in a statement that Varmus's five-year tenure included creating the NCI's Center for Global Health and launching "an initiative to find drugs that target the cell signaling pathway controlled by the RAS oncogene." Ras proteins help transmit intra-cell signals. Ras oncogenes are associated with cancers.
Scroll down to see the next article