October 23, 2014
Five things for pharma marketers to know: Thursday, October 23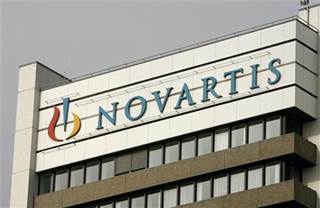 Four days after an FDA panel endorsed Novartis's experimental drug secukinumab for the potentially profitable psoriasis market, the Swiss drugmaker announced that Phase-III results of this same IL-17a inhibitor hit the primary targets among ankylosing spondylitis patients. Novartis said results showed improvement in physical function and quality of life compared to a placebo. Ankylosing spondylitis is a painful inflammation of the spine that can significantly reduce mobility. Novartis is also exploring the drug's potential in rheumatoid arthritis and psoriatic arthritis.
The courts have sided with Pfizer in its Sutent (sunitinib) patent lawsuit against Mylan. Reuters reports that Pfizer filed its suit in 2010 after Mylan tried to market the kidney cancer drug even though the patent was not due to expire until 2021. The drug contributed $578 million to Pfizer's sales for the first half of this year.
Lobbying organization PhRMA announced Thursday that it has named Christina Stow to VP of communications. Stow will oversee the group's day-to-day activities with media relations, message development, media outreach and relationship building, according to the statement. She will report to Robert Zirkelbach, SVP of communications. Stow hails from APCO Worldwide, where she served as co-practice lead of the firm's corporate communications and issues management service group.
Drugmakers developing Ebola vaccines may seek indemnity from governments and agencies against possible losses from emergency use of these experimental treatments in Africa, Reuters reported Thursday. World Health Organization Director-General Margaret Chan will chair a discussion on this very issue in Geneva on Thursday, the news service tells us. Reuters also wrote Wednesday that the US will tighten Ebola monitoring going forward for West African visitors. The new measures will mandate that people entering the country from Liberia, Sierra Leone and Guinea take their temperature and keep in contact with health authorities.
Black box warnings inhibit prescribing, according to a survey on Medpage Today. Out of 967 physicians polled, 57% said they are less likely to prescribe a drug with known benefits if it has such a warning. Medpage Today codes that these surveys are not "valid statistical samples," but rather a "snapshot" of current sentiments.
Scroll down to see the next article