April 07, 2015
Five things for pharma marketers to know: Tuesday, April 7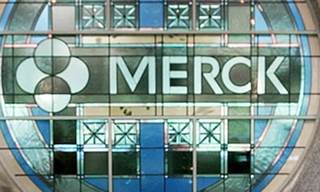 Merck and Arvinas inked a collaboration in which Merck uses the privately held biotech's protein-degrading technology to create a new class of drugs. The financial terms were not fully disclosed, but Arvinas said that it will receive up to $434 million in milestone payments in addition to funding for Merck-related research. Arvinas said traditional approaches inhibit proteins, but its technology uses proteolysis-targeting chimeras to target proteins for degradation, "thus removing a protein from the system."
Shire expects its experimental attention deficit hyperactivity disorder drug SHP465 to receive FDA approval by the first half of 2017. Shire first needs to submit results of a short-term efficacy and safety study in pediatric patients the FDA has requested, the company said in a statement. The Vyvanse maker said SHP465 would be for adults, but the regulator wanted the oral drug tested in children ages six to 17 years old in case younger patients end up using it.
Implementing pediatric guidelines would make more than 400,000 17- to 21-year-olds eligible for statin therapy, according to a study published Monday in JAMA Pediatrics. Researchers said the transition to adult care may mean patients in this age group are not being adequately assessed for statins because adult criteria may be applied to this younger group, inadvertently excluding them from recommended treatment under the 2011 National Heart Lung and Blood Institute guidelines. The study found the pediatric guidelines determined 2.5% of study participants were eligible for statins, compared to the 0.4% who would be considered eligible if applying adult statin guidelines. Pediatric guidelines apply cardiovascular risk factors that go beyond age and LDL levels, such as hypertension, smoking and obesity.
The word "communicate" as opposed to "notify" is a key component of legislation some states have passed that requires pharmacists to tell doctors and patients if a biosimilar has been provided instead of a branded biologic. An executive for the Alliance for Safe Biologic Medicines told The Pew Charitable Trusts that the verbiage is to "make sure you aren't in any way saying that biosimilars are substandard." The FDA approved the first biosimilar, Zarxio, last month.
Former FDA Commissioner Dr. Margaret Hamburg will be the foreign secretary for the National Academy of Sciences' Institute of Medicine. Hamburg previously chaired the IOM's board on global health and begins the part-time job Monday, reported BioCentury.
Scroll down to see the next article