March 03, 2015
Five things for pharma marketers to know: Tuesday March 3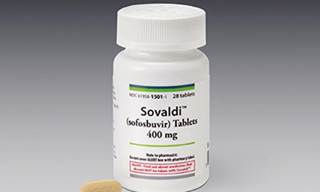 Britain's National Institute for Health and Care Excellence (NICE) is recommending Gilead Sciences' hepatitis-C drug Harvoni, reported PMLive. The news comes after last month's announcement that the price watchdog supported putting Sovaldi on the National Health Service's formulary. Although NICE wanted to hold off on introducing Sovaldi, PMLive says it is not seeking a similar two-month funding delay for Harvoni. A NICE spokesperson explained that Harvoni may be cheaper in the long run because it may be used for a shorter period of time compared with Sovaldi.
The FDA turned down Pacira's expanded indication request for its Exparel pain drug. The New Jersey drug manufacturer said in a statement Monday that the regulator issued a Complete Response Letter after reviewing its supplemental new drug application. Jefferies analyst David Steinberg said in a research note that the rejection was a surprise: Pacira and the FDA had discussed submitting the drug's application for the new indication if the drug showed effectiveness in one of two trials, which it did. He wrote that the letter may mean the regulator decided it wants "a more robust data set," but Pacira has not said if the FDA asked for additional trials. The drug is currently indicated for infiltration into a surgical site to produce postsurgical analgesia. Pacira wanted to expand the approval to include it in a nerve-block capacity to prevent pain.
Novo Nordisk's latest wave of diabetes promotions is focused more on the patients and the company than it is on a particular drug regimen, reported MobiHealth news. Outreach efforts include teaming up with RunDMC's Rev Run on the campaign Ask.Screen.Know, which encourages consumers to talk to doctors about diabetes and to know their blood glucose levels. Another campaign, Cornerstones4Care, addresses the next phase of treatment after a patient is diagnosed with diabetes and includes access to an online diabetes coach to help manage the disease. Jeremy Shepler, Novo's diabetes marketing head, talked about the programs at last week's ePharma Summit conference in New York City.
Complying with the FDA's clinical trial requirements eats up around 23 million industry hours each year, reported Regulatory Focus. RF noted that the FDA estimates the "reporting burden for human drugs" accounts for 19 million of those hours (record keeping for these drugs is a mere 127,00 hours).
ICYMI: NICE isn't the only group comparing HCV drug costs. A 30-member US panel will assess the cost of hepatitis-C drugs and modify prescribing guidelines using this information, according to Bloomberg. Gilead's Sovaldi ($84,000 for a 12-week course of treatment) and Harvoni ($94,500 for 12 weeks of treatment) will be on the discussion list. Bloomberg noted that payers tend to use guidelines to justify formulary limitations and that endorsing these costly medications could change the pricing conversation.
Scroll down to see the next article