April 08, 2015
Five things for pharma marketers to know: Wednesday, April 8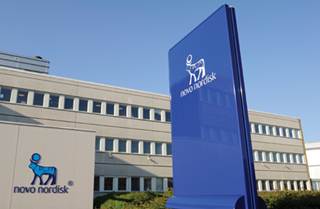 The FDA accepted a resubmitted application for Novo Nordisk's diabetes drug Tresiba. The basal insulin was rejected by the FDA in February 2013 due to cardiovascular safety concerns. The agency asked Novo at the time to complete an additional safety trial to evaluate those risks. Novo now expects to complete that study in the second half of 2016, according to Reuters. Morningstar analyst Karen Andersen wrote in an investor note in March that Tresiba is an important foundational drug for Novo in testing future combination regimens.
Gilead Sciences submitted an FDA application for HIV treatment emtricitabine and tenofovir alafenamide (TAF), known as F/TAF. The investigational therapy is meant to treat adults and patients with HIV who are 12 years old and older. In November Gilead filed a new drug application for a single tablet regimen of elvitegravir, cobicistat, emtricitabine and TAF. The FDA set a target decision of November 5 for the triplet regimen. Norbert Bischofberger, Gilead's chief scientific officer, said "F/TAF may offer an improved backbone for a new generation of HIV regimens."
Researchers say that cancer drug prices are not rational, but the prices also "reflect what the market will bear," according to an analysis published in JAMA Oncology. The researchers looked at 51 cancer drug approvals from 2009 to 2013 and the results "suggest that the price of cancer drugs is independent of novelty." Furthermore, researchers could identify no relationship between cost and benefits.
The FDA granted Merck Breakthrough Therapy designation for its HCV therapy grazoprevir/elbasvir in patients with genotypes 1 and 4 that also have end-stage kidney disease and are on dialysis. The agency rescinded the therapy's Breakthrough status in January for patients with genotype 1, citing the availability of other drugs on the market—namely, Gilead's Sovaldi and AbbVie's Viekira Pak. Merck plans to present 14 abstracts for studies on grazoprevir/elbasvir at the International Liver Congress in Vienna later this month.
AbbVie, too, will present new data in Vienna from its HCV program. The drugmaker plans to release results from a Phase-III study on Viekira Pak in patients with genotype 1 and 4 at the same International Liver Congress.
Scroll down to see the next article