March 06, 2008
Flector Patch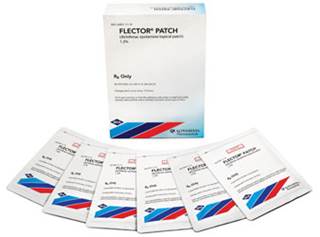 Product
Flector Patch
Approval Date
January 31, 2007
Release Date
February 21, 2008
Company
Alpharma
Class
Topical analgesic (NSAID)
Indication
Topical treatment of acute pain due to minor strains, sprains, and contusions.
Active Ingredient
Diclofenac epolamine 180mg; per patch.
Agency Roster
DraftFCB Healthcare (professional)
Marketing Strategy/Execution
Alpharma's ability to strengthen its position in the pain-management space will depend on the launch of Flector Patch, a topical NSAID approved for pain. The sales force has effectively doubled to 400 and is sized for both the patch and the upcoming launch of Embeda, an abuse-deterrent version of its morphine pain drug Kadian, slated to be filed in the first half of this year. In addition to recruiting 200 mostly experienced reps in support of the Flector Patch, Alpharma engaged 125 Ventiv contract sales reps and made "significant" advertising and promotion outlays including med ed, sales support and samples. Novartis stole a march on Alpharma with Voltaren Gel, another topical NSAID also introduced in January. But Alpharma thinks its twice-a-day patch stacks up well against the four-time-a-day Novartis gel. Two-thirds of Alpharma's 400-person sales force is new and will require training. Whether the patch, in-licensed from IBSA, will succeed in drawing patients currently treated with oral NSAIDs and COX-2 drugs is unknown. But the launch is a critical phase in Alpharma's transformation into a specialty pharma business centered around pain management.
The Market
Synth Non-Narc Analg alone US sales ($000s) last 5 years
2007
$452,526

2006
$401,058
2005
$458,219
2004
$506,729

2003
$478,621

Source: IMS Health, Feb. 2008

Top 5 Synth Non-Narc Analg alone

'07 US sales total ($000s)
'07 % sales growth over '06
ULTRAM ER

$168,422
14%

TRAMADOL/APAP
$89,343
76%

TRAMADOL HCL
$85,562

-14%

ULTRAM
$29,131
12%

PONSTEL
$19,671

-1%

Source: IMS Health, Feb. 2008

Physician Outlook
Alpharma's Flector Patch is the first NSAID utilizing a patch delivery system. Given its indication for acute pain relief of minor strains, sprains or bruises—the Flector Patch will compete with both the over-the-counter and prescription therapies. The Flector Patch offers convenience and an alternative to the oral NSAIDs for patients at risk for gastrointestinal complications.
--- Geoff Penney, VP, category business leader, GfK Market Measures, Feb. 2008
Also in the Pipeline (according to Adis R&D Insight)
Drug: EN 3269/Keofix
Manufacturer: Applied Pharma Research
Indication: Pain
Active Ingredient: Ketoprofen
Phase: III
Source:Wolters Kluwer Health
Recent MM&M Coverage
Account Wins
Product news
The Top 60: Draftfcb Healthcare
Pharmacology
Flector is a topical patch that contains 1.3% of diclofenac epolamine, a non-steroidal anti-inflammatory drug (NSAID). It measures approximately 10 x 14 cm. When applied to intact skin, it provides local analgesia as the drug is released into the skin. Although the exact mechanism by which NSAIDs alleviate pain has not been established, their ability to inhibit the activity of various prostaglandins may play a role.
Following application of a patch to the upper inner arm, peak plasma levels of diclofenac were noted 10-20 hours later. Diclofenac is highly protein-bound; it is eliminated by both renal and hepatic mechanisms.
Clinical Trials
The efficacy of Flector Patch in alleviating acute pain was demonstrated in two studies in patients with minor sprains, strains, and contusions. Patients were randomly assigned to receive either the Flector Patch or a patch that did not contain the active ingredient. In the first study, patients with ankle sprains were treated once daily for 1 week. In the second study, patients with sprains, strains, and contusions were treated twice daily for up to 2 weeks. Patients treated with the Flector Patch were found to have experienced a greater reduction in pain as compared to those randomized to placebo patch.
Adverse Reactions
Skin reactions (eg, burning, dermatitis, pruritus), GI events (eg, nausea, dysgeusia, dyspepsia), headache, paresthesia, somnolence. Discontinue if rash or hepatic reaction occurs. See literature re: risk of cardiovascular events, Stevens-Johnson syndrome, toxic epidermal necrolysis, GI ulcer/bleed.
Adults
Use lowest effective dose for shortest possible duration. Apply 1 patch to clean, dry, intact skin on most painful area twice daily. May tape edges down if patch begins to peel off. Wash hands after application. Remove during bathing/showering.
Children
Not recommended.
Contraindications
Aspirin triad/allergy. Perioperative pain for coronary artery bypass graft (CABG). Non-intact or damaged skin (eg, dermatitis, eczema, burns, wounds, lesions).
Precautions
Advanced renal disease: not recommended. History of ulcer disease or GI bleed, or risks thereof (eg, concomitant corticosteroids, anticoagulants, smoking, alcohol use, prolonged NSAID therapy). Cardiovascular disease or risk. Hypertension. Heart failure. Fluid retention. Impaired renal or liver function. Monitor blood pressure and for thrombotic and GI events. Not a substitute for corticosteroids. Avoid eyes, mucosa. Handle and dispose of properly. Elderly (monitor renal function). Debilitated. Pregnancy (Cat.C; avoid in late pregnancy). Labor & delivery. Nursing mothers: not recommended.
Interactions
Avoid concomitant aspirin. May potentiate lithium, methotrexate, warfarin. May antagonize antihypertensive (eg, ACEIs). Concomitant diuretics, ACEIs: increased risk of renal decompensation.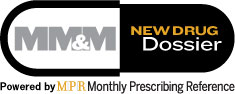 Scroll down to see the next article