January 26, 2015
NPS drug approval bolsters Shire acquisition decision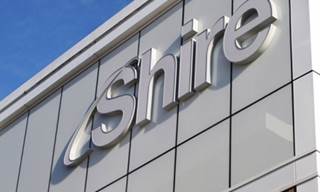 The FDA has approved NPS Pharmaceuticals's rare-disease drug Natpara (parathyroid hormone) for bone-thinning associated with hypoparathyroidism. The new drug adds slight pressure to Eli Lilly's injection Forteo (terinaperide).
Shire — which scooped up NPS for $5.2 billion in cash earlier this month — said in a statement that it expects the drug to hit the market during the second quarter. Jefferies analyst David Steinberg said in a Monday research note that his firm expects the drug will have around $35 million in second-quarter sales, growing to $243 million in the third quarter.
In contrast, Lilly's Forteo — which is indicated for osteoporosis in post-menopausal women and men who have a high risk for fracture, as well as for glucocorticoid-induced osteoporosis and osteorporosis-related fractures — had $1.24 billion in 2013 sales.
Shire's decision to buy NPS was more than a return to the M&A posture it assumed before becoming embroiled in the now-failed acquisition by AbbVie. It also represented a deep commitment to its goal of pursuing specialized conditions.
The rare disease sector has also captured the Street's attention for its high-priced drugs, and have also started to comprise a greater number of regulatory approvals, making these small-disease populations considerable pipeline forces. The latest tallies indicate that the FDA granted 260 orphan-drug designations in 2013 — these labels apply to rare disease medications — and that the FDA approved 15 orphan drugs just last year. A December Evaluate Pharma report projected that rare-disease drugs could account for 19% of all prescription drug sales by 2020.
Scroll down to see the next article