June 12, 2008
Omnaris

Product

Omnaris


Approval Date

October 24, 2006


Release Date

May 9, 2008


Company

Sepracor


Class

Corticosteroid


Indication

Treatment of seasonal allergic rhinitis in patients =6yrs old and perennial allergic rhinitis in patients =12yrs old.


Active Ingredient

Ciclesonide 50micrograms/spray; aqueous nasal spray.


Agency Roster

ICC


Marketing Strategy/Execution

The Omnaris brand of ciclesonide, a nasal spray, follows on the heels of another ciclesonide product that Sepracor launched earlier this year—inhaled corticosteroid Alvesco. Despite their follow-on status, Sepracor has high hopes for the drugs and is ramping up its sales force by 200 to support the launches. Executives say the $2.3-billion inhaled nasal steroid market is ripe for newcomers; 40% of patients have taken two drugs in the past year.


Omnaris offers the distinctive class qualities of being the only pro-drug, hypotonic suspension. It's a low-volume spray, unlike market leaders Nasonex and fluticasone. Marketing tactics for the Omnaris launch include detailing, sampling, physician education programs and, eventually, targeted DTC via relationship marketing to help drive demand and improve persistency among converted patients. In addition, Sepracor hopes to ease trial through a card that lowers the co-pay patients have to fork over at the pharmacy to around $25.


Also in the Pipeline (according to Adis R&D Insight)

No competitor compounds in phase III or pre-registration, US


Recent MM&M Coverage

Product news from the 10/24/06 News Brief
Nycomed finds a US partner for asthma drug
Pharmacology

Omnaris is an alcohol-free, hypotonic suspension formulation of the corticosteroid, ciclesonide, which is administered as a nasal spray that is scent-free and delivers a low spray volume. Following intra-nasal application, ciclesonide is hydrolyzed to its active metabolite, desciclesonide, by esterases in the nasal mucosa.


Corticosteroids have a wide range of effects on various cell types (eg, mast cells, eosinophils, neutrophils) and mediators of inflammation (eg, histamine, leukotrienes, cytokines). The precise mechanism(s) of action of ciclesonide in the treatment of allergic rhinitis has not been established.


Clinical Trials

The safety and efficacy of ciclesonide nasal spray was evaluated in four randomized, double-blind, placebo-controlled trials in adults and adolescents with allergic rhinitis. Three studies, which were 2–6 weeks in duration, included 1524 patients 12–86 years of age with seasonal or perennial allergic rhinitis. Treatment with ciclesonide 200mcg once daily resulted in statistically significantly greater decreases in total nasal symptom scores (runny nose, nasal itching/congestion, sneezing) than treatment with placebo.


Other studies showed that the significant effects of ciclesonide 200mcg/day were maintained over the 24-hour dosing interval. Onset of effect was seen within 24–48 hours, with further symptomatic improvement seen over 1–2 weeks in seasonal allergic rhinitis, and over 5 weeks in perennial allergic rhinitis.


In a 2-week study involving children 6–11yrs old, ciclesonide 200mcg/day was shown to be statistically significantly different from placebo in patients with seasonal allergic rhinitis; the 100mcg/day dose was not statistically significantly different from placebo. In a 12-week study, none of the ciclesonide doses were statistically significantly different from placebo in patients 6–11yrs old with perennial allergic rhinitis.


Adverse Reactions

Headache, epistaxis, nasopharyngitis, ear pain.


Adults

2 sprays in each nostril once daily (200mcg/day).


Children

Seasonal allergic rhinitis: <6yrs: not recommended. =6yrs: 2 sprays in each nostril once daily (200mcg/day).


Precautions

Respiratory tract tuberculosis. Infections (eg, ocular herpes simplex). Unhealed nasal wounds. If adrenal suppression exists following systemic corticosteroid therapy, replacement with topical steroids may exacerbate symptoms of adrenal insufficiency. If exposed to measles or chickenpox, consider immunoglobulin prophylactic therapy. Reevaluate if no improvement after 2 weeks (for seasonal allergic rhinitis) and 5 weeks (for perennial allergic rhinitis). Monitor for growth suppression in children. Monitor for hypercorticism and HPA axis suppression (if occur discontinue gradually), and for candida infection and other nasal mucosal changes. Monitor for vision changes or if history of glaucoma or cataracts. Avoid eyes. Pregnancy (Cat.C). Nursing mothers.


Interactions

May be potentiated by ketoconazole.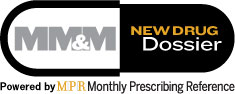 Scroll down to see the next article