November 18, 2014
PCSK9s stalk Merck's Vytorin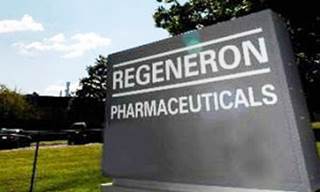 Monday's Vytorin news gave Merck a little bit of breathing room, but the respite appears to be short-lived.
The reason: the results were presented at the American Heart Association's Scientific Sessions the very same day Sanofi and Regeneron unveiled results of a head-to-head study comparing the companies' experimental PCSK9, alirocumab, to Merck's Zetia (ezetimibe), which is one half of its cholesterol-lowing drug Vytorin. It is also the half of the Vytorin combination that had watchers on edge, as they waited for 10 years of data to assess whether or not Zetia lowered LDL.
Merck's results showed that Vytorin was effective, but Sanofi and Regneron's findings took away from the results because its head-to-head trial with Zetia showed that the PCSK9 "produced significantly greater LDL-C reductions versus ezetimibe" after 24 weeks of treatment.
"It's a more potent and more effective lipid lowering drug, getting participants to goal by a 10-fold higher amount. It just blows [Zetia] away," researcher Patrick Moriarty said during the presentation, Reuters reports.
The PSCK9 was also associated with "fewer skeletal muscle events."
Zetia and the nascent PSCK9 provide alternatives to patients who cannot tolerate statins, such as simvastatin or atorvastatin, which is also known by the blockbuster brand name Lipitor.
The PSCK9 inhibitor race has been a tight one: Amgen filed its version, evolucumab, in August, and although Sanofi and Regeneron do not plan on filing alirocumab until later this year, the partners will be able to narrow the lead by attaching a Priority Review voucher they purchased from BioMarin for $67.5 million. Sanofi and Regeneron can tack the voucher onto any drug of their choosing, but have said they expect to tie it to alirocumab.
A March assessment of the cardiovascular space also indicated that professionals are primed for a new way to handle cholesterol levels: A survey by investment firm Jefferies, which projected at the time that the class could hit $5 billion in US sales a year after launch, indicated that doctors expected to prescribe the drugs to between 10% and 23% of their high-risk patients, even before cardiovascular risk information rolls in.
Scroll down to see the next article