November 12, 2014
Researchers: Pharmacy deserts contribute to access issues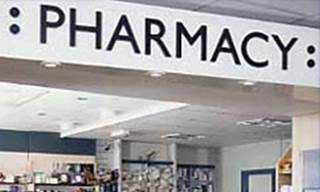 Retail pharmacies have been taking on a greater role in healthcare, such as providing vaccinations, giving school physicals, and even having professionals write prescriptions. Yet a study of Chicago's pharmacy distribution published in Health Affairs shows that the explosion in retail services has not expanded healthcare's reach in low-income minority neighborhoods.
The reason: pharmacies are simply not in these communities, a service gap which they say shows that cheap medications and expanded health insurance are not enough if the goal is to create healthy communities. It is also a gap the researchers from the University of Chicago, the University of Illinois, Brown and Northwestern hypothesize may explain medication use disparities and may therefore be an "overlooked contributor to disparities in health outcomes."
Among their findings: the number of pharmacies in Chicago's segregated white communities increased 20% between 2000 and 2010, while declining in segregated Hispanic and African-American communities.
Lack of access is typically tossed in when talking about healthcare in rural communities, but this is a major city, and the researchers found that the difference in pharmacy numbers "were not explained by differences in population density, which suggests that pharmacies were less likely to be located in minority communities, regardless of population changes."
The result is essentially a pharmacy desert — a title the researchers use both for the imagery as well as the fact that the very same criteria the Department of Agriculture and the Centers for Disease Control and Prevention used to identify food deserts, or areas in which it is difficult to find healthy food, applied to areas that lack pharmacies. In this case, the deserts embraced about 1 million Chicagoans primarily, 53% of whom live in segregated African-American communities. Of the 11 white-segregated communities, 5% qualified as deserts, and 34% of Hispanic-only communities were considered deserts, and 29% of integrated communities were also in pharmacy limbo.
Contributing to the access issue is basic transportation. Transit issues in census-defined communities showed that the desert label applied because either more than one-third of these community residents lived more than a mile from a pharmacy or that more than 33% of a "low vehicle access" community lived more than a half a mile from a pharmacy.
Chicago's sprawling public transportation system that literally wends its way overhead and below ground, also fails to compensate for the lack of a local pharmacist because "the time it takes to travel to a pharmacy may be longer for minorities, especially blacks, given that they are less likely to own a private vehicle and more likely to rely on public transportation, compared to their white counterparts."
Scroll down to see the next article