February 01, 2013
Therapeutic Focus 2013: Rare Diseases
Download:

Rare Diseases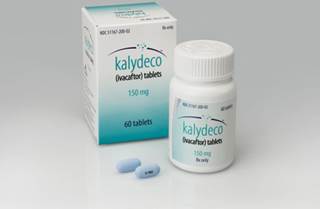 Kalydeco misses trial endpoint, though some benefit
CLINICAL CORNER
Aside from the commercial implications of pharma's interest in small disease populations, the trend has multiple effects on development.
The upside: some very nice tax benefits for manufacturers, which Chris Tobias, MD, EVP and chief medical officer at Dudnyk, rattles off as: "Fifty percent of R&D efforts come back as tax credits; you have seven years of exclusivity; and FDA waives the fees for the drug approval application. Orphan drugs also can get approved in a shorter time frame."
On the other hand, manufacturers face a host of technical challenges, says Shire Human Genetic Therapies president Sylvie Grégorie, PharmD. "With many rare diseases, there are often no natural history studies, which means that the company needs to undertake its own original research to identify endpoints to pursue or where to intervene in the course of disease.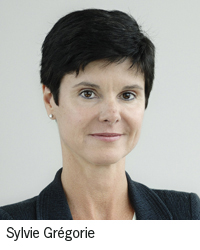 "Once an endpoint has been determined, there is also the challenge of finding patients who are at the same point in their illness, which creates a hurdle in terms of recruiting enough centers," Grégorie continues. "There are also questions of how long is it going to take before one can demonstrate a benefit, whether a control arm is needed, whether it is even ethical to have a placebo arm and/or whether the parents give consent."
With such small numbers, "Everyone is trying to find solutions for getting a robust patient base," adds Alex Kondo, senior offerings manager, clinical trial optimization solutions at IMS Health.
Recruiting for randomized trials is hugely difficult. "Let's say there are 5,000-6,000 patients in the US," says Tobias. "To find them and get them enrolled in a clinical study is hard." Even if you do, it may be more difficult to demonstrate a statistically meaningful effect.
One example is mantle cell lymphoma (which constitutes 5% of all non-Hodgkin's lymphoma). "There are numerous options for initial therapy and at relapse, so comparison studies are difficult given the different possible 'control' group options," says John Leonard, MD, who heads the new clinical trials office at Weill Cornell Medical College and specializes in clinical trials in oncology.
The scope of customers is limited even further when multiple companies are developing a product for a single indication. Here's where patient advocates can help. Commenting on how patient groups set up clinical trial networks and patient registries, Frank Sasinowski, a lawyer who helped draft the 1983 Orphan Drug Act, says, "What you're seeing is a window on the future of drug development—people who know a disease, who are committed to it, who get the funds and who organize the trials themselves."
Given this emerging dynamic, Dr. Tim Cote, a consultant who used to head FDA's Office of Orphan Drugs, says, "You can develop a drug for less than $200 million. You can get a drug approved with 50 patients." —Noah Pines and Marc Iskowitz