March 01, 2014
Therapeutic Focus 2014: Metabolic
Download:

Metabolic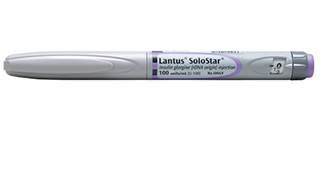 Therapeutic Focus 2014: Metabolic

CLINICAL CORNER
Results from clinical trials found that a commonly used drug might help Type 2 diabetes patients, while other trials clarified safety issues for two more drugs, quashing fears about increased heart-attack risks.
Salsalate, a drug used to treat arthritis has been shown in a study to lower blood glucose and improve glycemic control in Type 2 diabetes.
"It's exciting," says lead study author Allison Goldfine, MD, an associate professor of medicine at Harvard Medical School. "Salsalate may have an important role in diabetes treatment and may help us learn more about how inflammation contributes to the development of Type 2 diabetes."
Before winning FDA approval, the drug's impact on heart disease must be evaluated. Goldfine is leading that study, expected to produce results in about two years.
On the Type 1 front, there's also promise in the pipeline. Teplizumab, an investigational medicine that has been studied for nearly 20 years, replicated efficacy results in a recent Phase-II study, according to Jeffrey Bluestone, PhD, lead researcher and executive vice chancellor at the Diabetes Center, University of California, San Francisco.
The drug—also known as anti CD3—is designed to block the advance of Type 1 diabetes in its earliest stages, Bluestone says.
Among marketed products, a recent clinical trial concluded that GSK's Avandia (rosiglitazone) showed no elevated risk of heart attack or death in patients being treated with the drug, when compared to standard-of-care diabetes drugs. The findings seemed to counter earlier trials, which reported in 2007 that the drug appeared to increase the risk of heart attack. The latest trial reflects "the most current scientific knowledge about the risks and benefits of this drug," says Janet Woodcock, MD, director of the FDA's Center for Drug Evaluation and Research. "Our level of concern is considerably reduced. Thus, we are requiring the removal of certain prescribing restrictions."
Other safety-related research was reported for AstraZeneca's Onglyza (saxagliptin). The Type 2 diabetes drug posed no increased risk for heart attack, stroke or cardiovascular death, according to a recent clinical trial evaluating 16,492 patients. "The results add important evidence to the overall body of data to further define the clinical profile of saxagliptin for the treatment of Type 2 diabetes," says Deepak Bhatt, MD, MPH (pictured at left), a senior investigator with the TIMI study group, Brigham and Women's Hospital, and a principal investigator for the clinical trial. Adds Briggs Morrison, MD, executive vice president, global medicines development, AstraZeneca: "The data on pancreatitis and pancreatic cancer in a study of more than 16,000 patients provide important and timely scientific information from a robust, randomized trial for the diabetes community."
But Onglyza is not completely out of the woods: at press time the FDA had announced a fresh inquiry to examine a possible link between the drug and heart failure.