February 01, 2014
Therapeutic Focus 2014: Rare Diseases
Download:

Rare Diseases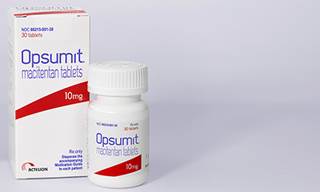 Therapeutic Focus 2014: Rare Diseases

CLINICAL CORNER
Among the biggest stories in the latest wave of orphan-disease drug development has been the hunt for a disease-modifying therapy for Duchenne muscular dystrophy (DMD). Two molecules are under investigation, eteplirsen from Sarepta Therapeutics and drisapersen from Prosensa Holding N.V.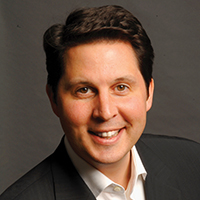 Both are personalized therapies that target "exon-skipping," a process thought to amend genetic mutations that interfere with dystrophin expression in those with the disease. Both work on a specific exon (exon 51), which cause about 12.5% of the 30,000 cases worldwide. Drisapersen even scored FDA's Breakthrough Therapy Designation. Christopher Tobias, PhD, EVP and chief scientific officer at ad agency Dudnyk (pictured), says he's been impressed with the molecules' ability to "go where they need to" and prevent the gene mutation from stopping transition of the dystrophin protein.
But both drugs have had setbacks. In September, GlaxoSmithKline and Prosensa, which had been co-developing drisapersen since 2009, announced that it failed to meet the primary endpoint (statistical improvement in a walking test) in a double-blind, placebo controlled Phase-III trial.
The failure of the competitor product caused the FDA pause. Two months later, Sarepta was told it should not seek accelerated approval for eteplirsen based on Phase-II data alone.
In light of drisapersen's failure, the FDA feared a disconnect, Sarepta said, between "increased expression of dystrophin and clinical efficacy for drisapersen." That, plus negative reports about a previous drug thought to act by increasing dystrophin, "raise 'considerable doubt' about both the dystrophin biomarker and the supportive clinical efficacy assessed on the 6-minute walk test (6MWT) in the Phase IIb clinical study of eteplirsen."
Yet hopes were renewed when, at press time, Sarepta released 120-week results showing its drug demonstrated continued ability in helping boys perform well on the 6MWT, and that patients on the drug were able to walk 64.9 meters farther than the placebo group.
The data could give Sarepta a leverage point with the FDA, says Tobias. "FDA likes (needs) to see validated functional tests," he says. "The problem stems from the fact that as these children age, they are always getting a little bit worse, and there is heterogeneity in their ability to walk at each age. Moreover, many are in a wheelchair…They don't have another good endpoint for people who can't walk."
In January, GSK parted ways with Prosensa around the development of drisapersen. Prosensa says its DMD portfolio includes drisapersen and five other RNA-based compounds.
Sarepta, which was expected to have a new clinical trial protocol in hand by mid-year, feels the 120-week data could give it a boost. The big question for 2014 is whether it can work with the FDA to identify endpoints agreeable to the agency so that it can move eteplirsen, and its other DMD candidates, forward.