July 06, 2015
Vertex's Orkambi nabs FDA approval but may face payer backlash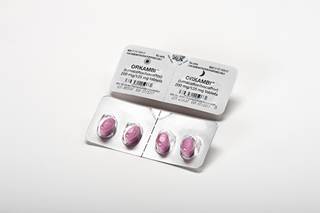 The FDA last week approved a new cystic-fibrosis drug, Vertex's Orkambi, in what could be a huge boost for the company's chances at becoming consistently profitable if it can withstand payer pushback against the high-priced therapy.
Orkambi is a combination of lumacaftor and ivacaftor (Kalydeco)—another Vertex treatment—and represents one of the first drugs to treat the underlying causes of the disease.
The drug is approved to treat patients during a critical time frame—12 years and older—as half of patients with cystic fibrosis die before they reach their early 40's, according to the Cystic Fibrosis Foundation. Orkambi has the potential to reach 8,500 new patients that are not included in Kalydeco's market. It's estimated that 30,000 people in the US have cystic fibrosis.
Orkambi's success largely hinges on payer reception to its $259,000 per year price tag. Prime Therapeutics, a pharmacy benefit manager, forecast in May that Orkambi could cost the US health system as much as $4.5 billion annually, which was based on a price estimate of $300,000 for a year's worth of treatment.
Orkambi represents the company's latest efforts to move beyond its untenable reliance on Kalydeco as a monotherapy and broaden its product portfolio. About 80%—or $464 million—of the company's total revenue last year came from Kalydeco.
Evercore ISI analyst Mark Schoenebaum told investors that he expects Orkambi would likely see an average discount of 20% off its US sticker price, or $207,200. It's a common practice for drugmakers to negotiate with insurers and PBMs and provide lower prices for drugs that end up with preferred positions on those formularies.
The drug has not yet been approved in Europe.
Scroll down to see the next article