September 04, 2015
Five things for pharma marketers to know: Friday, September 4, 2015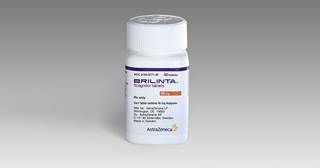 AstraZeneca's blood-thinner Brilinta can be used as a long-term treatment for some patients, the company said. The FDA approved a new lower dose of the drug and said it is now approved as a treatment to reduce the rate of heart attack and stroke in patients with acute coronary syndrome or those with a history of heart attacks. Patients can now take the drug for more than one year after having a heart attack.
Google is streamlining the type of information that appears when people make health-related searches online, according to a company blog post. It now provides "at-a-glance" information for about 900 conditions and also offers a "download PDF" link so a patient can print the information and take it to a doctor. The search giant said this has been a top request from physicians.
Novartis began the marketing push for Zarxio, its biosimilar oncology product, on Thursday and experts say the drug's price is higher than they expected, according to The Wall Street Journal. Zarxio will cost 15% less than Amgen's Neupogen, its biologic reference product. Previous estimates had said that biosimilars will cost between 20% and 30% less than biologics.
The World Conference on Lung Cancer is scheduled to begin Sunday in Denver. Expect new data about the combinations of immuno-oncology drugs. Drugmakers have been studying how effective treatments such as Merck's Keytruda and Bristol-Myers Squibb's Opdivo are when treating lung cancer in the first-line setting.
ICYMI: Sen. Bernie Sanders (I-VT), a Democratic Party presidential candidate, on Tuesday said he plans to introduce legislation to let the government negotiate drug prices with pharmaceutical companies.
Scroll down to see the next article