October 05, 2015
Five things for pharma marketers to know: Monday, October 5, 2015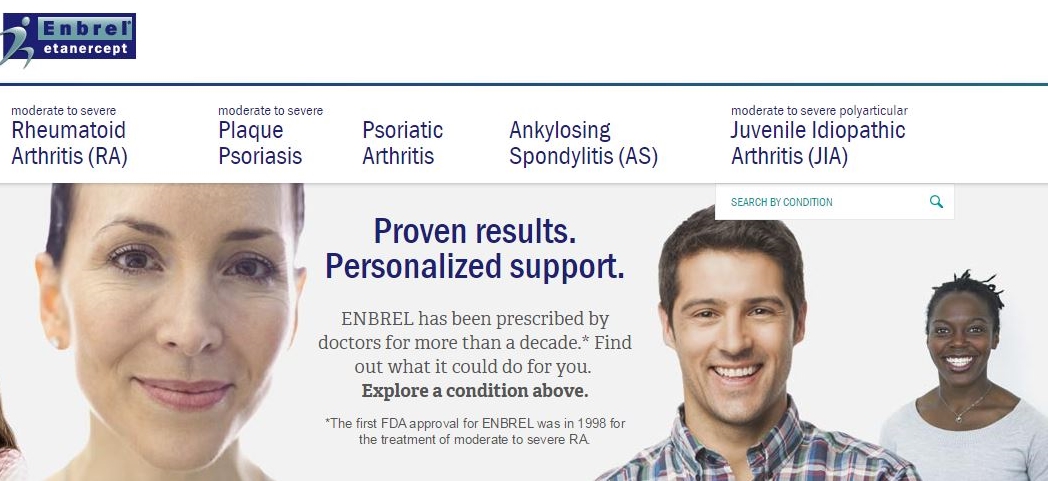 1. The FDA accepted Novartis's submission for a biosimilar copy of Amgen's Enbrel. Enbrel brought in sales of roughly $9 billion in 2014, according to Reuters. Novartis launched the first biosimilar in September, Zarxio, itself a copycat version of another Amgen drug, Neupogen.
2. Merck received approval for Keytruda in certain patients with non-small cell lung cancer—specifically those patients with specific levels of a protein known as PD-L1 and patients whose disease has progressed after chemotherapy or other treatment options. The drugmaker said that approximately 25% of all non-small cell lung cancer patients have levels of PD-L1 that would make them eligible for treatment.
3. A large-scale study researching the purported link between childhood vaccines and autism found no brain or behavior chains in monkeys. The study was funded in part by autism advocacy organizations, SafeMinds and the National Autism Association, according to Newsweek. The paper was published in the Proceedings of the National Academy of Sciences.
4. Gilead Sciences' Letairis (ambrisentan) received FDA approval for use in treating pulmonary arterial hypertension when used in combination with PDE5 inhibitor Tadalafil. GlaxoSmithKline is responsible for commercial operations of ambrisentan outside the US, where it is known as Volibris.
5. An advertising campaign in Australia is encouraging gay men to engage in unprotected sex as way of promoting PrEP drug, Truvada, which is manufactured by Gilead Sciences, according to The Age. Activist group SEEITCLEARLY2020 said the posters are meant to shock and start a conversation "because of the lack of awareness by existing public health authorities."
Scroll down to see the next article