Five Reasons to Attend
1. Build your knowledge of this topic from the observations, insights and experiences of our expert speakers.



2. Gain a better idea of what works and what doesn't from real-life case studies.



3. Benefit from the intimacy and interactivity of the event - the audience will be limited to around 100 places.



4. Enjoy valuable networking opportunities during coffee breaks and the cocktail reception at the end.



5. Take the opportunity to meet with the MM&M editorial team, including Marc Iskowitz and Larry Dobrow.
TAKE-AWAYS FROM SKILL SETS LIVE
Click on any cover below to get the information from each event.
If you missed any of MM&M's Skill Sets Live events, we're now giving you a second chance to get up to speed, with insightful e-books on each event, with all the key take-aways.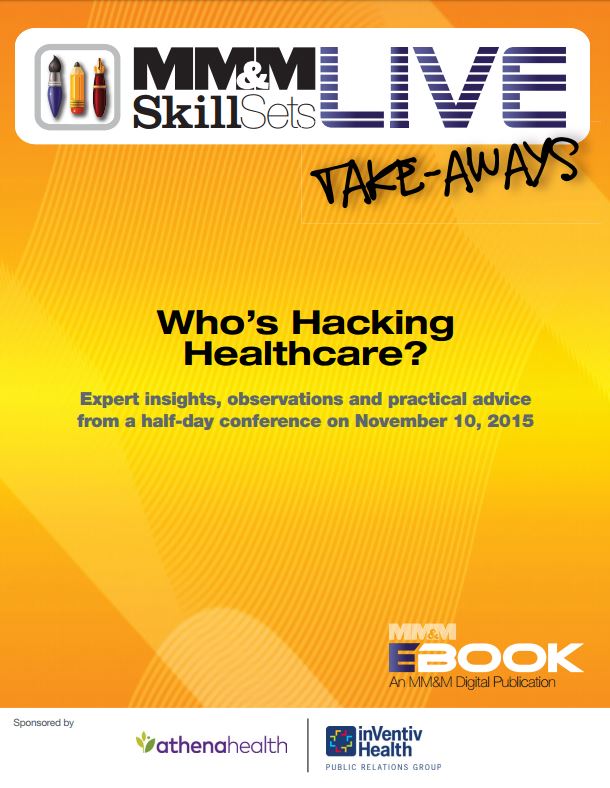 HACKING HEALTHCARE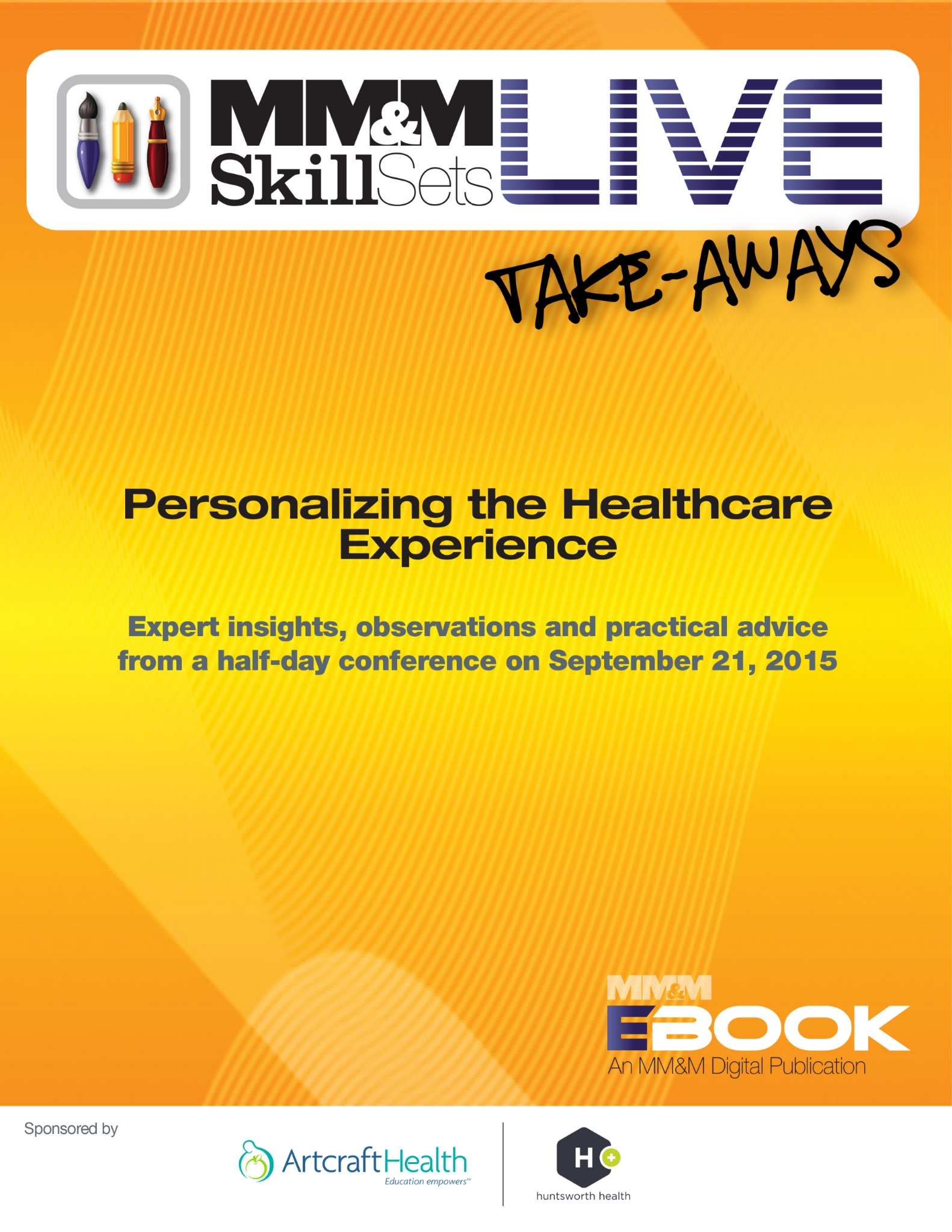 PERSONALIZING THE HEALTHCARE EXPERIENCE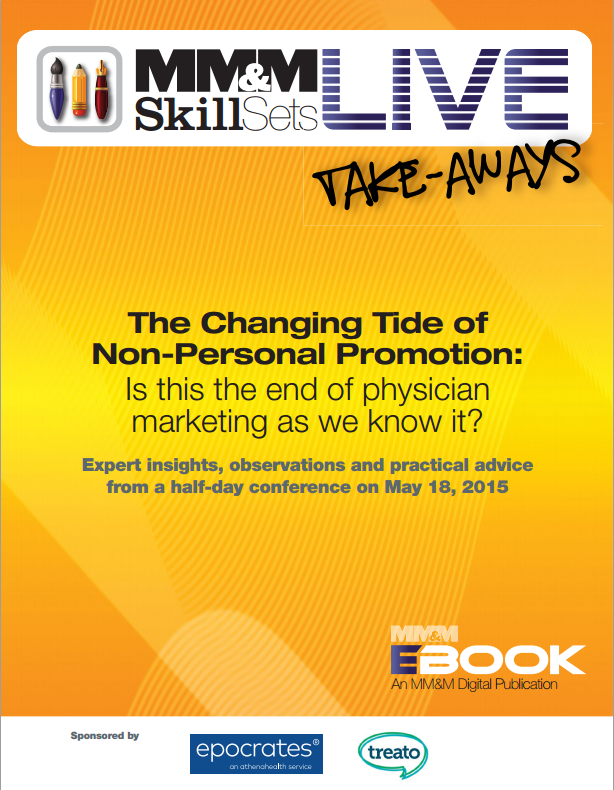 THE CHANGING TIDE OF NONPERSONAL PROMOTION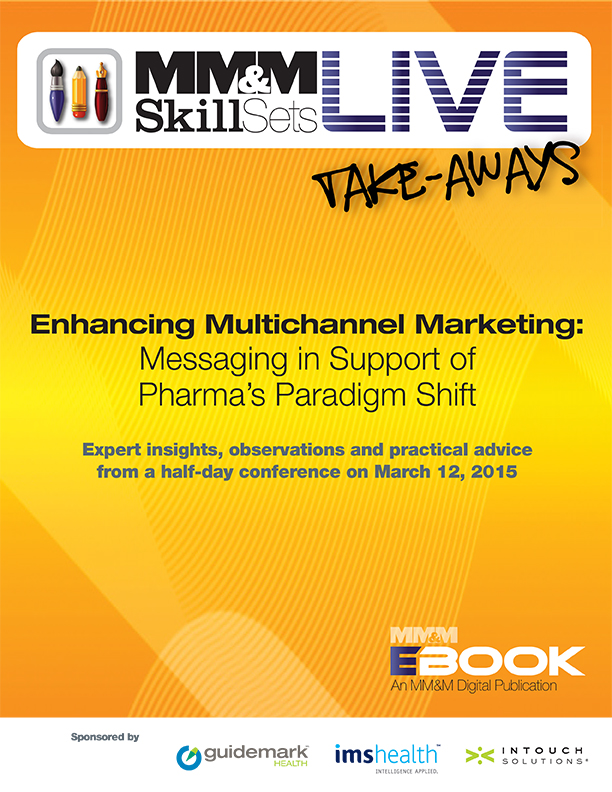 SKILL SETS LIVE: ENHANCING MULTICHANNEL MARKETING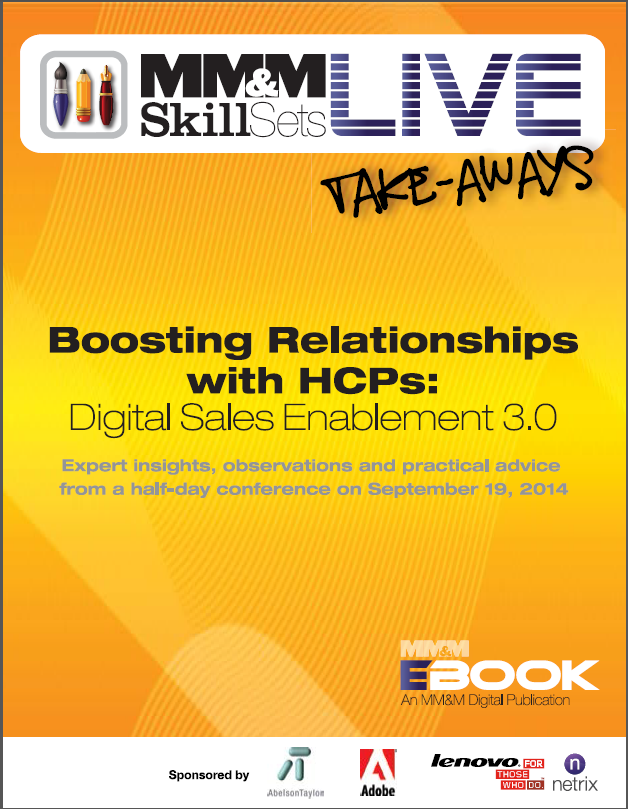 SKILL SETS LIVE: DIGITAL SALES ENABLEMENT 3.0

SKILL SETS LIVE: CONTENT MARKETING FOR HEALTHCARE

SKILL SETS LIVE: TURNING BIG DATA INTO DEEP INSIGHTS
EMAIL NEWSLETTERS
Check out what's trending