Speakers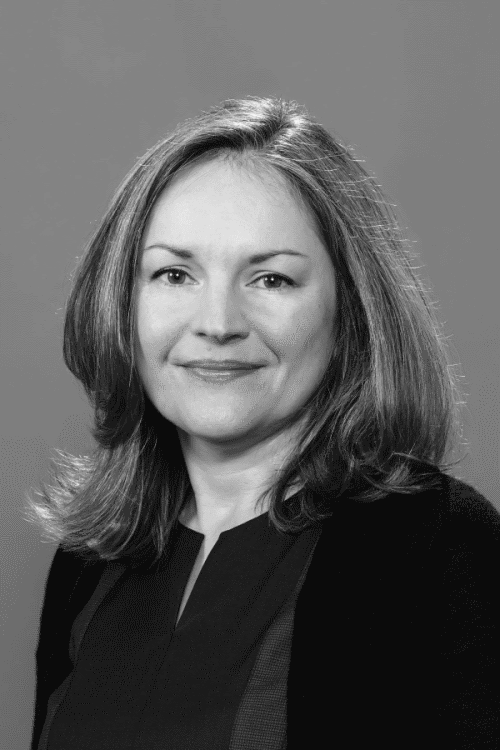 Lita Sands, Partner, Life Sciences Practice, IBM
Lita Sands is a Partner in IBM's Life Sciences Group responsible for helping our clients transform their commercial model to drive better outcomes on behalf of patients, physicians and payors.
Lita has led large-scale transformational initiatives for Pharmaceutical companies such as Novartis, Pfizer and Pharmacia. In her most recent role, Lita built the US and Global Multi-Channel and Digital capabilities for Novartis. The customer engagement platforms she developed are used by over 20K representatives around the globe, and over 40 country organizations now have advanced digital capabilities that are dramatically transforming how they engage physicians, patient and payors. It was one of the first technology led business transformations in the industry, is being taught as a case study at IMD and won the Novartis Global Pharma Award for Innovation.
She also led Novartis's mobile health initiatives, and launched the first app based on the Quantified Self to help patients with COPD live a healthier lifestyle. The powerful impact of this app won many awards, including the Novartis Respiratory Franchise Award for Innovation, and eyeforpharma's Most Valuable Patient Initiative of 2015.
Her accomplishments in the industry won her recognition this year as a Top 40 Healthcare Transformer by MM&M. A noted thought leader in how Pharma needs to change to meet the dynamic needs of today's healthcare environment, she recently chaired the 2015 iPharma event and was a speaker at eyeforpharma's 2015 event focused on the future of the industry.
Lita has a track record of bringing change to large companies across other industries as well. Her contributions have driven more effective customer acquisition and retention through data-based targeting and advanced segmentation for companies such as AT&T, Prudential Insurance and PNC Bank.
Lita received a B.S. with a dual major in Computer Science and Marketing from Kean University and an M.B.A. from the Wharton School of Business.
---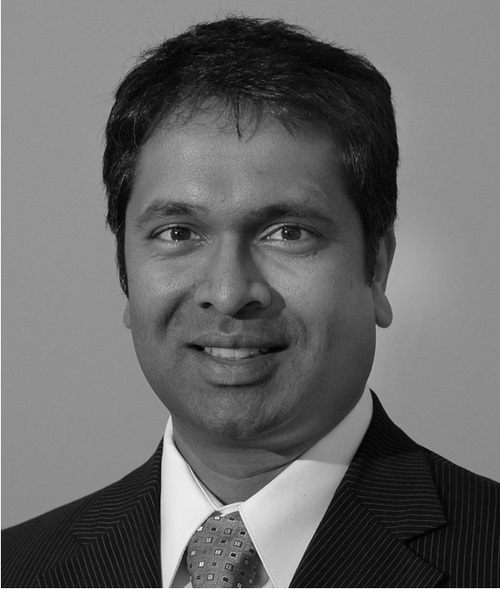 Sandeep Pulim, MD, Chief Medical Officer, @PointofCare
Sandeep Pulim, MD is the Chief Medical Officer at @PointofCare, the Entrepreneur in Residence at Health for America, and Venture partner/Co-Founder of LiftOff Health. He most recently co-founded Health Recovery solutions, a venture backed startup which created a unique mobile platform to engage patients and their families and connect them with providers in hospitals to reduce CHF readmissions. Sandeep is a mentor at the XLerate Health incubator and an advisor at the Blueprint Health accelerator. He previously served as Senior Medical Editor at MDLinx, an award-winning, medical information tool that aggregated information from 1,200 medical journal sources to keep healthcare professionals up to date. He has an intimate understanding of how new technologies, mobile apps, and social media are changing the healthcare landscape for patients, providers, payers, and pharma.
---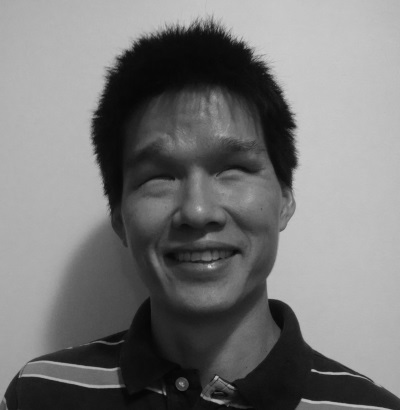 Jack Chen, Product Counsel, Google
Jack Chen is a lawyer working as General Product Counsel for Google's Chromebook and Internet of Things Products. He formerly served as Patent Counsel for Google for four years before taking on this new role. He received his undergraduate and graduate degrees in computer science from Harvard and Berkeley, respectively. Following graduate school, Jack joined a startup building home automation products and received a number of patents for home automation technology. While working for Xanboo, he attended law school in the evenings and went on to work for two large law firms before joining Google. Jack did all this while totally blind. He avidly works with non-profit organizations, including serving on the board of directors for Lime Connect, a one-of-a-kind organization that seeks to change the way corporate America thinks of people with disabilities by attracting and coaching highly qualified, disabled college students and growing them into tomorrow's corporate leaders. Jack is an avid athlete who tries to take on some of the toughest physical challenges, including hiking the Inca trail, climbing Mt. Kilimanjaro, and completing the Florida and New York Ironman triathlons. He is in the process of researching for and writing a book on the characteristics that make disabled people successful.
---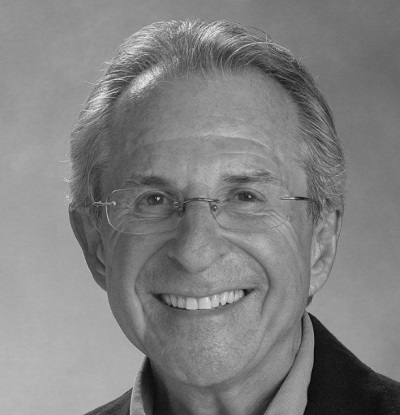 Sander Flaum, Founder and Managing partner, Flaum Navigators
Sander Flaum is the Founder and Managing Partner of one of the leading healthcare and biotech consulting firms, Flaum Navigators, as well as adjunct professor of leadership at Fordham's Gabelli Graduate School of Business Administration. Sander presided over Havas Life, a worldwide network of 43 healthcare ad agencies. During his tenure, he was awarded "Man of the Year" for his accomplishments. Prior to that he served as Marketing Director of Lederle (now Pfizer) where he was responsible for prescription products, vaccines, and launched the Lederle generics division. Sander created the first persistency program for the industry, the first patient-guarantee program, and the first co-pay plan. Sander is a best-selling author and lecturer on topics of leadership and management, having written, "Big Shoes: How Successful Leaders Grow into New Roles" and "the 100-Mile Walk: A Father and Son on a Quest to Find the Essence of Leadership" and "The Best Thing That Could Ever Happen to You...How a Career Reversal Can Reinvigorate Your Life." Hit new book "The Impact Dynamic" is due out in 2016.
---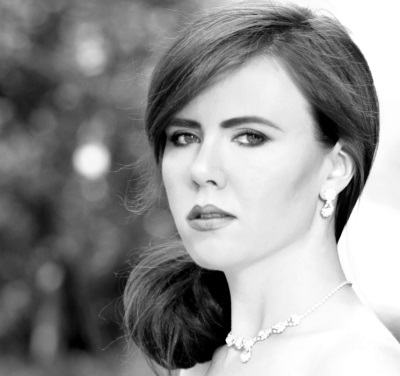 Paulette Penzvalto, Board Chair and Director of Development for the Global and Regional Aspergers Syndrome Partnership, Development Assistant in Faculty Foundation Relations, Columbia University
Paulette Penzvalto is a Google Lime Scholar pursuing a degree in Computer Science and Business Management at Columbia University. She is passionate about Diversity and Inclusion and serves as Corporate Chair of the Columbia Women in Computer Science Board and actively supports underrepresented minorities in tech through her work with Google Scholars Engage.
A classically trained opera singer known for her powerful voice, commanding presence and evocative style, Ms. Penzvalto has graced countless stages across the US and abroad, and is swiftly making her mark as a dynamic and sought-after classical vocal artist. A Metropolitan Opera and Fulbright Scholar Program finalist, she recently completed a Professional Internship at The Juilliard School after graduating with an Artist Diploma in Opera Performance from the University of Cincinnati College-Conservatory of Music, where she graduated with a 4.0, served as President of the Graduate Student Governance Association, and was named to Who's Who Among Students in American Universities and Colleges.
Paulette sits on the NYC Mayor's Council for People with Disabilities, is Board Chair of the Global and Regional Autism Syndrome Partnership (GRASP) and presents nationally on issues pertaining to Women with ASD, and employment issues in tech. She recently authored a book for Children with Autism called Barnabas Barkley and she has been featured in The Atlantic and The Huffington Post. She will join Expedition: Autism Greenland in 2016 to promote Autism Awareness and aspires to work for Google, serve as an Ambassador to the UN and perform with the Muppets. Her primary objective as an advocate is to support, inspire and empower individuals of all abilities, emboldening them to define and strategically achieve their personal moonshots, dreams and goals.
---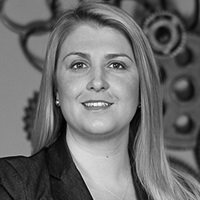 Shauna Aherne, Director, Market Strategy, Artcraft Health
With more than 10 years of experience leading omnichannel marketing campaigns and leveraging communication, content, and strategy to deliver results, Shauna brings a fresh take on marketing within the healthcare industry. She uses her knowledge of interpersonal communication and relationships to create clear messaging that inspires action and resonates into the future.
---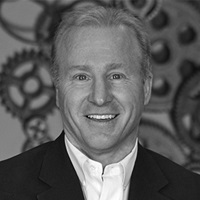 Marc Sirockman, EVP & General Manager, Artcraft Health
Marc is executive vice president and general manager of Artcraft Health. Marc's expertise in the industry encompasses more than 25 years of experience delivering a "patient-centric" approach to healthcare education. His career and success can be attributed to his passion, commitment, ambition, creativity, and knowledge. He has assembled a team of motivated and skilled professionals who create award-winning marketing solutions. Together, Marc and his team are an effective combination focused on communication, awareness, building brand equity, and delivering results. Marc believes that there is never a challenge to small or a solution to big. You need to think big to deliver greatness.
---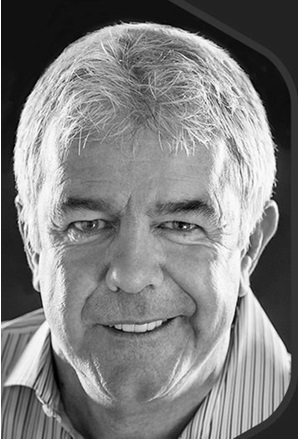 Neil Matheson, Global CEO, Huntsworth Health
Neil is Huntsworth Health's Global CEO. His 30+ years of experience in healthcare marketing and communications provides a solid foundation of well-learned lessons, but it's his leadership skills and passion for teamwork, honed while playing rugby in his homeland of New Zealand, that has helped him build successful businesses.
After founding ApotheCom in 1999 he quickly established a group of synergistic healthcare communications agencies under the AXIS Healthcare umbrella. An advocate for the power of collaboration, Neil strives to bring together teams of talented individuals who understand and appreciate his vision. He believes clients are looking for agencies that can deliver bold, engaging and innovative integrated solutions by working seamlessly across multiple communication channels and is confident that Huntsworth Health is uniquely positioned to meet this challenge.
Sponsors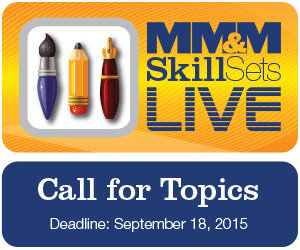 TAKE-AWAYS FROM SKILL SETS LIVE
Click on any cover below to get the information from each event.
If you missed any of MM&M's Skill Sets Live events, we're now giving you a second chance to get up to speed, with insightful e-books on each event, with all the key take-aways.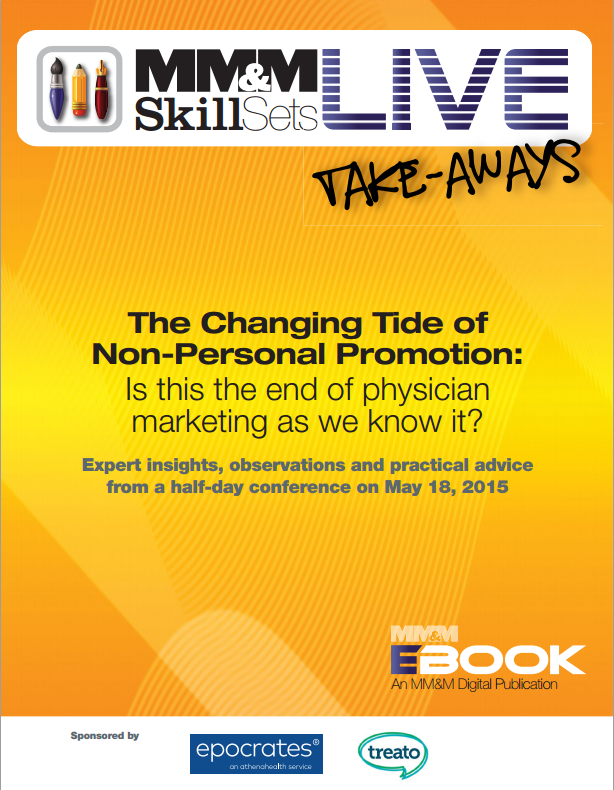 THE CHANGING TIDE OF NONPERSONAL PROMOTION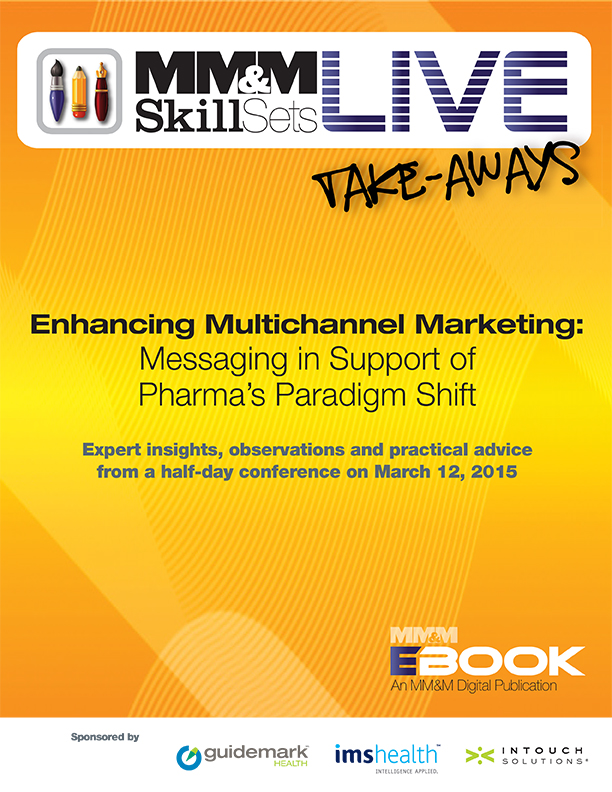 SKILL SETS LIVE: ENHANCING MULTICHANNEL MARKETING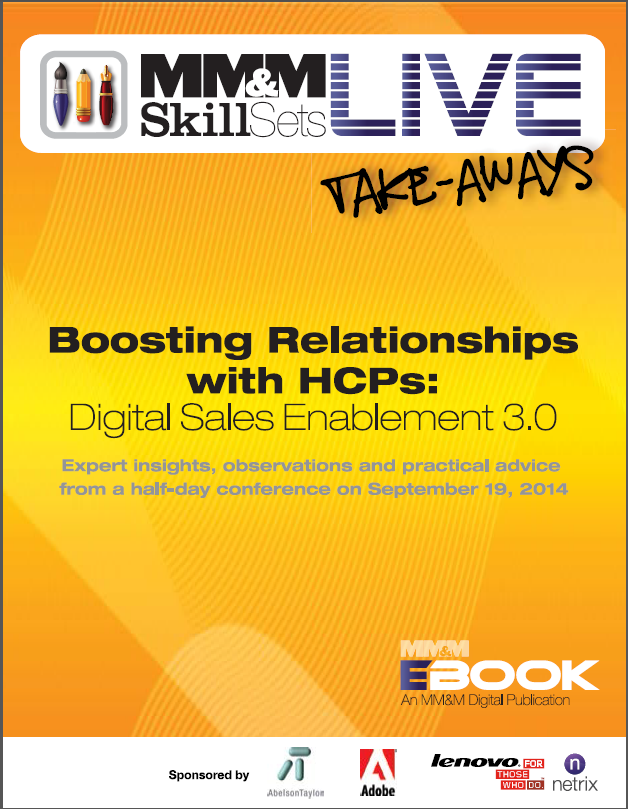 SKILL SETS LIVE: DIGITAL SALES ENABLEMENT 3.0

SKILL SETS LIVE: CONTENT MARKETING FOR HEALTHCARE

SKILL SETS LIVE: TURNING BIG DATA INTO DEEP INSIGHTS
EMAIL NEWSLETTERS
Check out what's trending