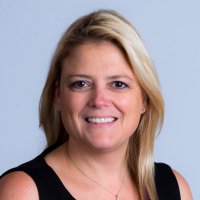 Deb Nevins, Senior Associate Director, Digital Promotion & Multi-Channel Marketing Strategy, Boehringer Ingelheim Pharmaceuticals
Deb Nevins has over 25 years of experience planning, developing, and leading successful interactive programs, the last 10 working within the pharmaceutical advertising industry (five on the agency side, five on the client side). Her digital experience began with her service to our country as a member of the United State Air Force assigned to the White House Communications Agency. In this role, Deb was responsible for setting up and running press rooms for the President, and Vice President of the United States, in locations both domestic and international. After positions as a web studio creative, she entered pharma in 2004, first on the agency side as a creative in the studio, and then as an account director before transitioning to an internal role as a digital strategist with Novartis in the Oncology franchise.
Deb joined Boehringer Ingelheim two years ago where she now supports the Diabetes portfolio as the digital promotion & multi-channel strategist. Deb spends her days developing digital strategies, business cases for new media channels, working cross functionally with multiple team members, and has launched numerous branded and un-branded programs for corporate and local brand teams.
---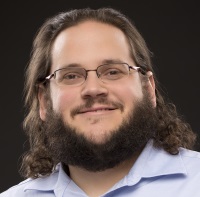 Will Reese, Chief Innovation Officer, Cadient, a Cognizant Company
With more than 15 years of digital marketing experience, Will has developed award-winning campaigns for numerous category-leading brands and has extensive product launch and professional marketing knowledge. Especially noteworthy are his efforts in leading the strategic positioning, design and launch of multiple healthcare and CPG portals and providing consulting to more than 15 product launches.
One of the secrets to Reese's ongoing stream of innovation: Frequent trips to Disney World with his family. Looking ahead to 2015, a quote from Walt Disney that Will believes is especially appropriate for marketers looking to create great content: "You don't build the story for yourself. You know what the people want and you build it for them."
---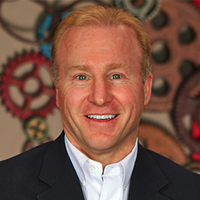 Marc Sirockman, Executive Vice President & General Manager, Artcraft Health
Marc is executive vice president and general manager of Artcraft Health. Marc's expertise in the industry encompasses more than 25 years of experience delivering a "patient-centric" approach to healthcare education. His career and success can be attributed to his passion, commitment, ambition, creativity, and knowledge. He has assembled a team of motivated and skilled professionals who create award-winning marketing solutions. Together, Marc and his team are an effective combination focused on communication, awareness, building brand equity, and delivering results. Marc believes that there is never a challenge to small or a solution to big. You need to think big to deliver greatness.
---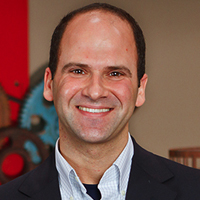 Josh Gilper, Director of Software Development, Artcraft Health
Josh has more than 15 years of extensive experience in programming, coding, and analytics. As the director of software development at Artcraft Health, Josh leads his team in the development of all digital and interactive solutions, incorporating content, design, and technology to deliver an educational experience for patients and professionals. He leads with the philosophy of "if you think of it, we can do it."
---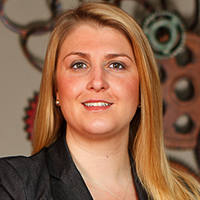 Shauna Aherne, Director, Market Strategy, Artcraft Health
With more than 10 years of experience leading omnichannel marketing campaigns and leveraging communication, content, and strategy to deliver results, Shauna brings a fresh take on marketing within the healthcare industry. She uses her knowledge of interpersonal communication and relationships to create clear messaging that inspires action and resonates beyond the moment.
---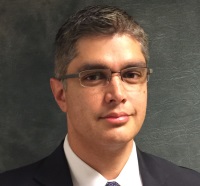 Nolan Castillo, brand manager, ProAir marketing, Teva Brand Pharmaceuticals
Nolan is an innovative marketing brand manager with nearly 10 years of industry experience. Nolan leads professional promotion for a market leading respiratory brand. During the last four years he has launched several HCP and consumer initiatives raising brand and disease state awareness. He has successfully developed engaging marketing content which he leverages across a wide variety of digital and print media channels. He has worked closely with prominent celebrities, key opinion leaders, patient advocacy groups and medical associations to deliver value and promote patient health.
---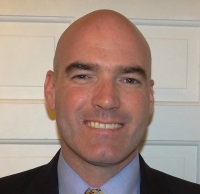 Brian Layden, VP, sales and business development, MPR/PRI Healthcare Solutions
Brian serves as a marketing consultant to brand, generic, OTC, and device manufacturers. With 13 years of industry experience, Brian leverages Haymarket's global reach and relationship with HCPs to deliver programs that align with clinical need while accomplishing defined sales and marketing objectives. Brian is an experienced market researcher with degrees in Information Systems & Statistical Analysis, Sociology, and Psychology. This training and perspective is key to understanding client challenges and constructing integrated and measurable solutions that have a proven track record of engagement and ROI.

---