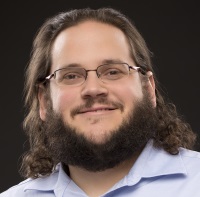 Will Reese, Chief Innovation Officer, Cadient, a Cognizant Company
With more than 15 years of digital marketing experience, Will has developed award-winning campaigns for numerous category-leading brands and has extensive product launch and professional marketing knowledge. Especially noteworthy are his efforts in leading the strategic positioning, design and launch of multiple healthcare and CPG portals and providing consulting to more than 15 product launches.
One of the secrets to Reese's ongoing stream of innovation: Frequent trips to Disney World with his family. Looking ahead to 2015, a quote from Walt Disney that Will believes is especially appropriate for marketers looking to create great content: "You don't build the story for yourself. You know what the people want and you build it for them."