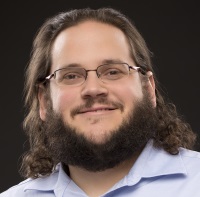 Will Reese, Chief Innovation Officer, Cadient, a Cognizant Company
With more than 15 years of digital marketing experience, Will has developed award-winning campaigns for numerous category-leading brands and has extensive product launch and professional marketing knowledge. Especially noteworthy are his efforts in leading the strategic positioning, design and launch of multiple healthcare and CPG portals and providing consulting to more than 15 product launches.
One of the secrets to Reese's ongoing stream of innovation: Frequent trips to Disney World with his family. Looking ahead to 2015, a quote from Walt Disney that Will believes is especially appropriate for marketers looking to create great content: "You don't build the story for yourself. You know what the people want and you build it for them."
---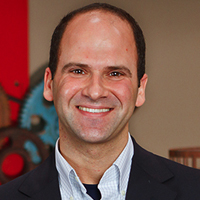 Josh Gilper, Director of Software Development, Artcraft Health
Josh has more than 15 years of extensive experience in programming, coding, and analytics. As the director of software development at Artcraft Health, Josh leads his team in the development of all digital and interactive solutions, incorporating content, design, and technology to deliver an educational experience for patients and professionals. He leads with the philosophy of "if you think of it, we can do it."
---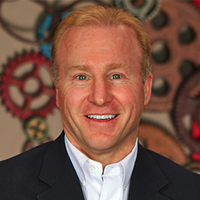 Marc Sirockman, Executive Vice President & General Manager, Artcraft Health
Marc is executive vice president and general manager of Artcraft Health. Marc's expertise in the industry encompasses more than 25 years of experience delivering a "patient-centric" approach to healthcare education. His career and success can be attributed to his passion, commitment, ambition, creativity, and knowledge. He has assembled a team of motivated and skilled professionals who create award-winning marketing solutions. Together, Marc and his team are an effective combination focused on communication, awareness, building brand equity, and delivering results. Marc believes that there is never a challenge to small or a solution to big. You need to think big to deliver greatness.
---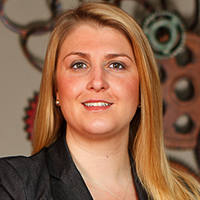 Shauna Aherne, Manager, Marketing & PR, Artcraft Health
With more than 10 years of experience leading omnichannel marketing campaigns and leveraging communication, content, and strategy to deliver results, Shauna brings a fresh take on marketing within the healthcare industry. She uses her knowledge of interpersonal communication and relationships to create clear messaging that inspires action and resonates beyond the moment.
---