Speakers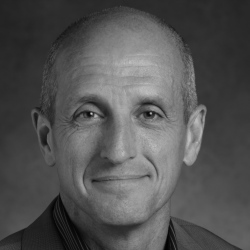 Jim DeLash, Director, Promotion Optimization, ICE-Integrated Customer Experience, US, GlaxoSmithKline
Jim DeLash is the Director, Multi-Channel Marketing for GlaxoSmithKline in US Pharmaceuticals. In this role, he is responsible for driving optimal performance for multi-channel marketing campaigns that reach health-care professionals. Jim has been at GSK for 12 years, with previous roles in Commercial Analysis and Digital Marketing. In those roles, he has provided counsel to brand teams regarding integrated digital media campaigns based on customer segmentation, contact strategy optimization for each segment and ROI analysis.
Prior to joining GSK, Jim spent nine years at Rodale Publishing, where he was responsible for directing customer marketing plans to maximize use of an internal 25 million name database including regression models, contact strategies and disciplined testing. Jim has a BS degree in Marketing from Rider University and an MBA degree in Organizational Behavior from Temple University. He is also currently an Adjunct Professor at Temple, teaching a course in Digital Marketing.
---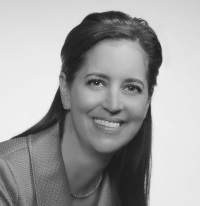 Heather Gervais, Vice President Commercial Operations, Epocrates, an athenahealth service

Heather Gervais is a seasoned professional with hands on experience in the financial services, information technology and healthcare marketing industries. Just prior to joining Epocrates, she was part of AstraZeneca's Digital Marketing Solutions team. She has more than 15 years experience developing and re-engineering business processes, forming and managing multi-disciplinary teams, creating strategic business partnerships and optimizing P & L results.
---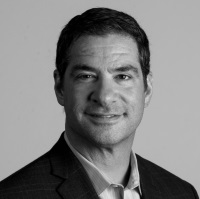 Ezra Ernst, Chief Commercial Officer, Treato

Ezra joins Treato from Medscape where he served as Senior Vice President, General Manager of the company's CME unit. Medscape is a division of WebMD. At Medscape he managed a complex digital media organization, significantly grew revenues, and developed valuable partnerships with the CDC, FDA, The White House and others. Prior to Medscape, Ezra served as President, OptumHealth Education for UnitedHealth Group. His career includes senior executive roles in leading global companies including SIS, Inc. a division of SIS, BV (Netherlands), Wolters Kluwer and the Internet Partnership Group. He holds a BA in English Literature from University of Rhode Island.
---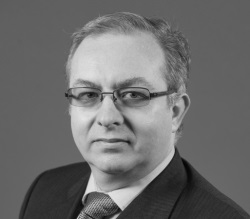 Mony Weschler, MA, CPHIMS, FHIMSS, CIIP, EMTP, Chief Strategist, Montefiore Medical Center

Mony Weschler, Chief Applications Strategist and Architect, Applications Technology Services, Montefiore Medical Center, has more than 25 years of clinical IT informatics & management experience within leading academic healthcare systems. His work focuses on improving patient care with use of advanced clinical informatics specializing in medical imaging and innovation. He has held past positions as Technical Director Radiology Informatics at Mount Sinai Medical Center and was on the pioneering team that developed the first EHR at Columbia Presbyterian Medical Center.
As Director of Clinical Ancillary Systems for Emerging Health, Mony Weschler leads the strategic planning, development, and implementation of all clinical Ancillary Systems solutions and manages a team of 60 professionals for Montefiore Medical Center in Bronx and Westchester County, New York.
Sponsors


TAKE-AWAYS FROM SKILL SETS LIVE

If you missed any of MM&M's Skill Sets Live events, we're now giving you a second chance to get up to speed, with insightful e-books on each event, with all the key take-aways.
Click on any cover below to get the information from each event.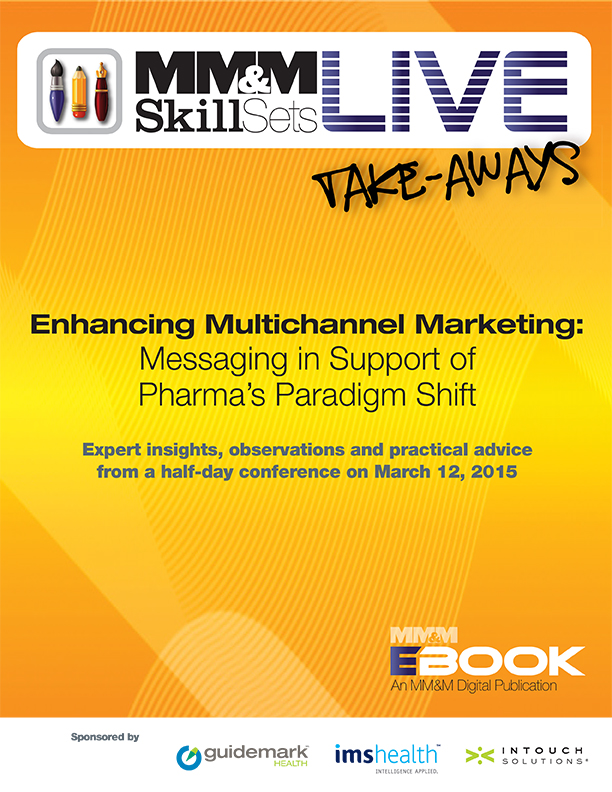 SKILL SETS LIVE: ENHANCING MULTICHANNEL MARKETING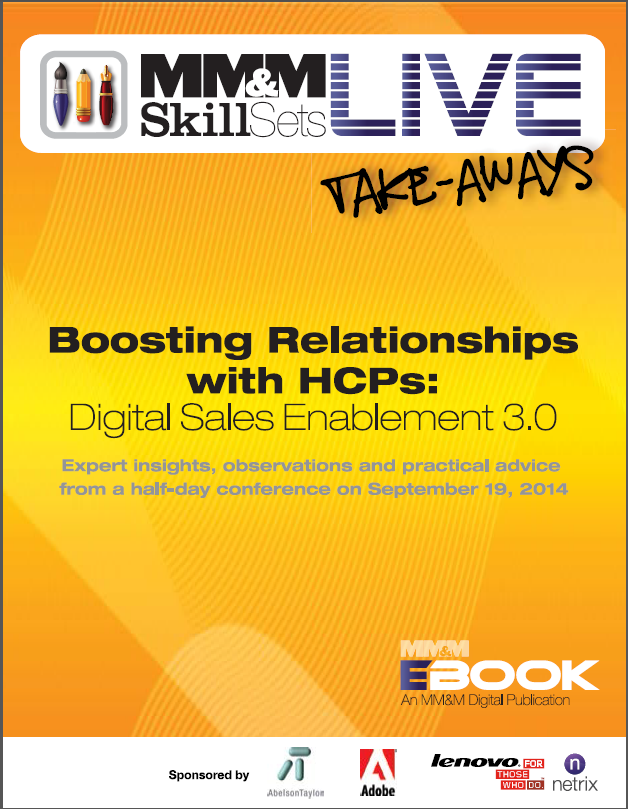 SKILL SETS LIVE: DIGITAL SALES ENABLEMENT 3.0

SKILL SETS LIVE: CONTENT MARKETING FOR HEALTHCARE

SKILL SETS LIVE: TURNING BIG DATA INTO DEEP INSIGHTS
EMAIL NEWSLETTERS
Check out what's trending