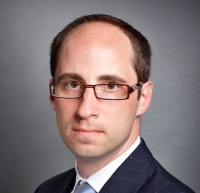 Tony Romito,Managing Director, Accenture's Life Sciences Practice

Tony Romito is a Managing Director in Accenture's Life Sciences Practice, with 18 years of experience in Commercial strategy & solution enablement. During his tenure, he has worked extensively with global pharmaceutical, biotech and medical technology clients to create new Commercial capabilities and improved business outcomes. For the past decade, Tony has led Accenture's Global Pricing & Market Access Practice, optimizing therapeutic access and costs across customer channels (e.g. Payers, Hospital Systems, Retailers, Wholesalers). More recently, he has taken on the responsibility of scaling Accenture's Patient Care Services business to provide the strategies, assets and delivery services that Life Sciences companies require to address unmet patient needs and deliver value across healthcare stakeholders. Tony holds a BA in Economics, with a concentration in Marketing & Information Management, from the Wharton School, University of Pennsylvania.


---

Rob Blazek, RPh, Vice President of Network Strategies, Rx EDGE Pharmacy Networks

Rob Blazek is a registered pharmacist and Vice President of Network Strategies for Rx EDGE Pharmacy Networks, a division of LeveragePoint Media. Since joining the company in 2005, Rob has been responsible for developing and maintaining relationships with the key pharmacy retailers that make up the Rx EDGE network and for finding innovative ways to deliver value to the company's pharmaceutical clients. Prior to joining Rx EDGE, Rob served as Manager of Patient Intervention Programs at CVS, where he oversaw the implementation and analysis of direct-to-patient programs and in-store consumer advertising. He holds a Bachelor of Science degree in Pharmacy from Purdue University.


---

Ryan Walsh, Senior Director, Retail Trade Strategy, Walgreens Co.
Ryan is the Senior Director, Retail Trade Strategy for Walgreens. In this position, Ryan leads the development and implementation of a portfolio of innovative, multichannel solutions to provide value to global biopharmaceutical manufacturers in the areas of commercial strategy and patient acquisition and retention.
Prior to joining Walgreens in 2011, Ryan spent 13 years with Schering-Plough/Merck, during which time he held positions of increasing responsibility in marketing, operations, clinical training, and sales. During his tenure, Ryan was responsible for the development of strategic marketing programs and product value propositions focused on Managed Care customers as well as the development of several disease management and cultural competency programs.
---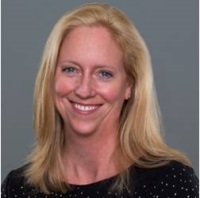 Christie AnbarManaging Director, Chandler Chicco Agency

Christie, head of Chandler Chicco Agency-New York, is a healthcare communications veteran with 25 years of experience in public relations, advocacy and marketing communications.

Joining Chandler Chicco Agency (CCA) in 2004, Christie provides senior counsel for some of the agency's largest clients to ensure all programs deliver the right messages through the right channels to engage stakeholders and measurably achieve objectives. Christie has extensive experience helping clients successfully launch new products and build markets for their brands through variety of pre- and post-approval and communications efforts - from disease awareness celebrity campaigns to scientific exchange to issues management.

A 2009 recipient of the Healthcare Business Women's Association Rising Star Award, Christie has experience in almost all major therapeutic categories with especially in-depth knowledge of the cardiovascular, diabetes, obesity and pain marketplaces. She also has led high profile business and consulted on initiatives in the fields of allergy and asthma, bleeding disorders, women's health, men's health, mental health, addiction, HIV/AIDS, allergy and oncology for a wide array of clients in the healthcare field.

From innovative traditional public relations programs to strategic KOL and advocacy building strategies to award-winning direct-to-consumer and patient engagement initiatives, Christie has great expertise utilizing a diverse range of marketing disciplines to ensure her clients meet their business goals.


---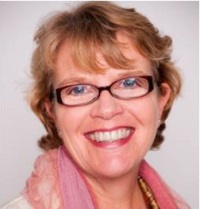 Marianne EisenmannHead of Research & Analytics, Chandler Chicco Companies
Marianne Eisenmann leads the research and insights division of Chandler Chicco Companies, dedicated to promoting research as a fundamental tool for building PR strategy and programming. Ranging from insights through measurement and evaluation to stakeholder research and competitive analysis, Determinus provides account teams the ability to deliver evidence-based PR.
Prior to joining Chandler Chicco, Marianne was the Managing Director for Echo Research Inc., a communications research company providing media evaluation, stakeholder research and corporate reputation analysis and insights to global clients, such as PricewaterhouseCoopers, UPS, Pfizer, Novartis, and Deloitte.
Prior to working on the research side of public relations she was a PR practitioner for more than 20 years. This included five years at Edelman Public Relations as VP for the Asia Pacific Region and four years at Abbott Asia (now Ruder Finn) as General Manager based in Hong Kong working on clients including Motorola, Dell, IBM, General Motors, Saab, J&J and P&G. Prior to Hong Kong she was based in Beijing, China as the PR Director for Shangri-la International and part of the pre-opening management team for the China World Trade Center.
Marianne serves on the Measurement Commission of the Institute for Public Relations. She is also on the IPRA/United Nations DPI Advisory Group, a member of the Board of Directors of British American Business Inc. and a member of the Marketing/Public Relations Committee for the Hudson Guild in New York's Chelsea neighborhood.
---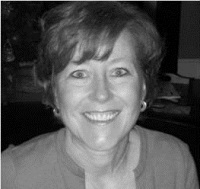 Kathleen R. Starr, Ph.D. SVP, Behavioral Insights and Strategy, InVentiv Health
Kathleen holds a doctorate in Clinical Health Psychology from the University of Miami and completed a post-doctorate fellowship at Duke University Medical Center. Over the span of her career, Kathleen has worked in a wide range of healthcare settings ranging from academic medical centers, government agencies, to private multidisciplinary medical practices.
She has more than 15 years of experience in the life science industry translating behavioral insight into commercial strategy. Leveraging research and clinical expertise in human perception, decision-making, and science of behavior, she provides clients with an evidence-based framework to build engaging patient experiences that will drive sustainable behavior change.
As a health psychologist, Kathleen brings expertise in disease management, treatment adherence, and health outcomes that span many therapeutic areas including oncology, diabetes, HIV, rheumatoid arthritis, cardiovascular disease, neurological conditions, and chronic pain. She continues to work in the community with patients (and their caregivers) facing the challenges associated with serious illness.
---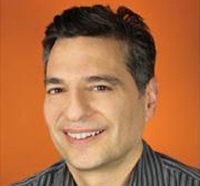 Joe Poggi, Managing Director, HealthEd
As managing director and member of the executive leadership team, Joe helps lead the agency's vision, as well as facets of client partnerships. For over 20 years, he has partnered exclusively with healthcare clients across a diverse range of therapeutic categories including oncology, hematology, virology, infectious diseases, endocrinology, neurology, transplantation and numerous primary care areas.
In his prior leadership roles in the McCann Health and Omnicom global agency networks, Joe has worked with clients in a variety of capacities from pre-launch preparation to multiple country launches to optimizing commercial success. This included work directed to physician specialists, allied healthcare professionals, patients, caregivers and advocacy organizations. Some of the clients he supported include Novartis, Takeda Millennium, Merck, BMS, Sunovion, GSK, Johnson & Johnson and Novo Nordisk.
---

Todd Greenwood, VP, Strategy & Innovation, HealthEd

Todd Greenwood has an extensive background in building and delivering value-based solutions for many high-profile consumer, DTC, and patient marketing programs. Before joining the HealthEd team, Todd worked in both research organizations and top-tier medical marketing agencies. He helped shape brand marketing, disease management, public health and wellness programs -- programs that served the dual purpose of supporting brand objectives and leading to improved patient outcomes. Todd holds a PhD in Instructional Systems Technology from Indiana University and MPH in Health Communications and Health Behavior from the University of Michigan. Todd is a Distinguished Toastmaster who has worked with youth leadership and Special Olympics, teaching communication and public speaking skills


---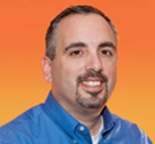 Anthony Marucci, VP, Marketing & Business Development, HealthEd
Anthony joined HealthEd in 2013. As a member of the executive leadership team, he manages the company's outreach, press relations, and client targeting and development. As pointman, Anthony is building bridges and opportunities with industry marketers, the press, industry associations, and government.
Before bringing his talents to HealthEd, Anthony held various positions both in industry and in top-tier agencies. Working in industry, Anthony represented the United States at the Hague, on the USTR Trans-Atlantic Business Dialogue, and on a lobbying team to promote the FDA Modernization Act. His agency roster encompasses clients such as Merck, GlaxoSmithKline, Johnson & Johnson, AstraZeneca, and more. Anthony has also been a frequent presenter at industry conferences.
---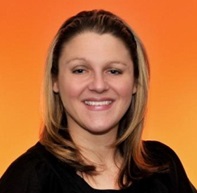 Erika Heiges, Director, Health Education, HealthEd
During her 5 years at HealthEd, Erika has worked on branded and unbranded patient education programs and health care provider support tools for diabetes, hypertension, and rheumatology - providing insights into the patient treatment experience and making sure that program materials follow health literacy and adult learning principles. Erika is responsible for the research and development of wellness programming and literature in order to develop effective programs that lead to better outcomes for patients. By gathering and assimilating information about beliefs, barriers, and understanding, Erika helps to create patient-centric services that addresses various aspects of a disease state and associated treatments.
Before joining HealthEd, Erika had spent many years in diverse healthcare settings as a health educator. Erika worked for corporate and government employee wellness programs, was a community health educator for the American Lung Association, and worked for managed care organizations Kaiser Permanente and QualCare in disease management programs and clinical research.
---

Todd Kolm, former VP and Head of Global Digital Strategy, Sanofi; now SVP Strategy & Insight, WEGO Health
Todd Kolm is the former Vice President and Head of Global Digital Strategy at Sanofi. His mission there was to ensure that the company leveraged the most appropriate mix of digital technology and humanistic approaches in order to best learn from and deliver value to customers. He also led corporate social media strategies.
Prior to Sanofi, Todd worked at Pfizer, where he was responsible for Emerging Channel Strategy. In that capacity, he drove efforts to serve consumer and patient needs via social media, mobile, online video, and other innovative approaches. He also chaired a cross-functional team, comprised of medical, legal, regulatory, privacy, which developed guidelines for engaging customers via these new digital channels.
Todd is a 17-year veteran of the digital healthcare space, having spent the early part of his career on the agency, strategic solutions, and platform side of the business before finally making the jump to the pharma side. He recently left pharma and returned to his roots by joining WEGO Health, where he is SVP of Strategy and Insights, a post that enables him to harness the power of WEGO Health's community of over 65,000 trusted patient influencers to connect companies to millions of engaged health consumers.
---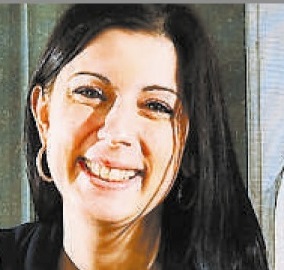 Christine Miserandino, Lupus and Chronic Illness Health Activist, author of The Spoon Theory and creator of the site, But You Don't Look Sick
Christine Miserandino is an award-winning writer, blogger, speaker and patient advocate. Her writing about lupus and her "Spoon Theory" of communicating about chronic illness has been featured in numerous newspapers, magazines, medical newsletters and television media around the world, as well as on her website ButYouDontLookSick.com. Long Island Business News recognized Christine as a "Volunteer Healthcare Hero" and NY Newsday featured her as "one to watch" on Twitter as well as highlighting Christine in a full page spotlight on her work in the lupus community on Long Island and online.
She has been a keynote speaker for many health organizations around the country as well as lead workshops and spoken on health related panels. She has served on the board of directors of the National and Local Long Island/ Queens Lupus Alliance. She has also worked with pharmaceutical and marketing companies as a consultant representing a patients perspective bringing with her over 20 years of living with chronic illness. Ms. Miserandino has worked as a guest expert and communtiy manager on Alliance Health's LupusConnect.com and WebMD.com's Lupus Community and She had the honor of being the host on WebMD.com's video series called "Speaking of Lupus with Christine Miserandino" Christine has formed a large supportive community of patients who lovingly refer to themselves as "spoonies" and can be found online on facebook, twitter, instagram etc. She has one of the largest personal health related blog pages on facebook. Christine has represented patients on television numerous times.
Recently you might have seen Christine on national television on the "Dr. Oz show" talking about stress, or "The Revolution" speaking with Toni Braxton about living with Lupus. Working with groups like Wego Health help Christine further her goals of helping chronically ill patients have an easier and happier healthcare experience.
---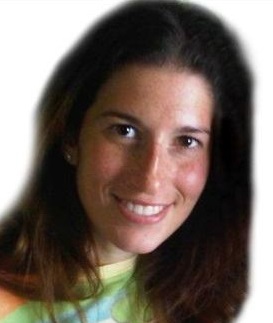 Marisa Troy, Inflammatory Bowel Disease Health Activist and creator of the blog Keeping Things Inside is Bad for My Health
Right before she was about to head to a national swim meet in Florida, Marisa was diagnosed with ulcerative colitis. At the age of 13, she never heard of the disease before and was extremely unprepared for the journey that was ahead of her. Having grown up an incredibly athletic, happy-go- lucky kid, who loved nothing more than to be out and about with friends and family, Marisa had no idea how much this diagnosis would impact every fiber of her being. Marisa's disease came on suddenly and with a vengeance. After two years of never really achieving any period of remission, being in and out of the hospital and trying a wide range of medications, Marisa underwent her first surgery to remove her entire large intestine. The following year and a half was spent dealing with numerous complications, infections, fistulas, abscesses, and at the end of it all left her needing to undergo 14 major abdominal operations (over the span of nine years) which has resulted in a permanent ileostomy.
Having an ileostomy, although not how she ever intended or wanted to go through life, has made her health a lot more stable. This finally has given her the ability to connect with fellow IBDers and ostomates, something she says has been truly "life changing" for her.
Marisa has now been focusing her advocacy efforts on showing those people who are battling Crohn's disease and ulcerative colitis that they don't have to go through this journey alone. She tries to depict the real picture of what life is like as an IBD/ostomy patient and acknowledges that she, too, struggles sometimes. But with the help of others in the community, loved ones, and a heck of a lot of inner strength and determination, Marisa feels as though we can help each other get through all of the emotional, physical and social challenges that come our way.
---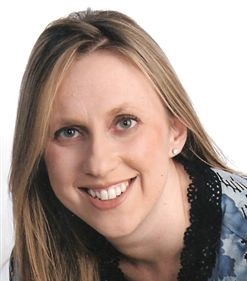 Carrie Goldstein, APR, Product Public Relations, Pfizer
Carrie Goldstein is a Senior Manager in Product Public Relations in the Global Innovative Pharmaceuticals Business Unit at Pfizer, where she leads the communications strategy for two of the Company's largest brands. Carrie has a broad expertise in a multitude of disease and therapeutic areas with in-depth knowledge of key written and oral communication priorities for every stage of a brand's lifecycle . Her programs have included traditional and social media campaigns for regulatory milestones, data announcements and patient educational campaigns in collaboration with advocacy organizations.
Prior to her work at Pfizer, Carrie was President of Impact Image, a boutique public relations firm that focused on healthcare, physician and non-profit public relations campaigns. Carrie has 16 years of communications experience in developing strategic communications platforms that has led to many award-winning pharmaceutical and consumer healthcare campaigns.
Carrie earned her Accreditation in Public Relations (APR), a distinction earned by approximately 5,000 communications professionals worldwide. Carrie earned her Bachelor of Science degree and a Certificate of Degree in Women's Studies from the University of Maryland, as a member of the distinctive University Honors Program.
---