April 04, 2016
Are Pharmas Emailing Doctors or Porn Stars?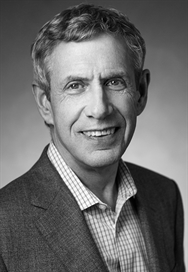 There's a time and a place for just about everything, but emailing porn stars about formulary changes and patent expirations is not one of them. In fact, healthcare marketers are practically begging for the FDA to slap down a lawsuit – inadvertently or not – by marketing pharmaceutical products to people outside of the healthcare profession. All too often, marketers use lists full of bad domain names (i.e., the part of the address after the "@"), putting them at risk for legal action and getting blocked from email service providers for violating CAN-SPAM rules.
Scoping Out Competing Lists: Who Are You Talking To?
DMD has run diagnostics on other companies' email files to analyze why they underperform. As we suspected, bigger isn't better. Clients are paying for marketing messages that aren't even being delivered to physicians or mid-level healthcare professionals (HCPs). In these email addresses, we found domains belonging to:
Porn sites

Bank of America

Spas

Big-box domains, such as Walmart
Are HCPs moonlighting as adult-film stars? Since when do doctors read their email in a cubicle at Bank of America? Maybe part-time stock-boy jobs are helping pay for that new Mercedes. A more likely scenario is that the list provider didn't properly build its algorithm to filter out these bad domain names, so now you're sending emails to explicit email accounts instead of HCPs.
What Went Wrong: 1) No Authentication, 2) List Scraping, and 3) Bad List Hygiene
Fundamentally, the travesty of a list we just described stems from a lack of authentication. Authentication ensures that the email addresses on your list are valid, belong to an HCP, and are the HCP's preferred address.
But where do all the bad email addresses come from? Some companies engage in a bad practice called list scraping, which is often the culprit. For example, say marketers identified how a
hospital composed its email addresses (e.g., firstname.lastname@company.com). They then look at the physician directory – assuming each HCP has a hospital email address – and essentially guess each HCP's address. The email might appear delivered, giving you a false positive, but the content never reaches the HCP because that's not the address or the domain the HCP uses.
The final cause is poor email list hygiene. Marketers need to check domains to verify that they are medical domains; otherwise, they're likely spam traps. In other words, in searching for a physician email addresses, you end up with a list full of email addresses belonging to unsavory characters.
What Authentication Actually Looks Like: Knowing Which Emails and Which Don't
In email marketing, knowing what email addresses don't work are as valuable of an asset as the ones that do. Since 2004, our research has removed 1.5 million non-functioning HCP email addresses from our database.
Lastly, we practice meticulous list hygiene, processing opt-outs and hard bounces the same day, ranking domains for deliverability, and updating domain changes (e.g., two hospitals merge).
The result of DMD's authentication system is a credible email list that eliminates wasteful spending on deploying content to porn and other bad domains. You get a more defined target as well as a higher ROI.