May 18, 2017
Game Changers 2017: New Solutions Factory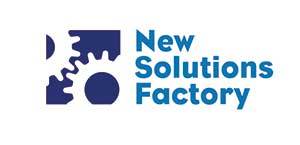 Looking back at formerly game-changing ideas, name one you had high hopes for, but did not work?
Fitness trackers are touted as the next big thing in patient care, yet studies show they have little impact on chronic disease. A recent study in The Lancet found wearing a fitness tracker didn't improve health outcomes after one year, while a JAMA study found overweight people wearing trackers lost less weight than a control group. It takes more than smart tech to change health behaviors.
Natanya Wachtel, managing partner
---
FAST FACTS
Address: 100 Overlook Center, Suite 200, Princeton, NJ 08540
Phone: 732-610-5012
Email: info@newsolutionsfactory.com
Year Founded: 2008
Employees: 26
Holding Company: Independent and a certified woman-owned business
Sample Clients: Johnson & Johnson, Novartis, Mylan, Invibe Labs, Lupin Pharmaceuticals, IMS Quintiles, Manhattan Research/DRG Digital
New Business Contact: Jeff Greene, jeff.greene@newsolutionsfactory.com
COMPANY PROFILE
New Solutions Factory is a highly specialized and results-driven consulting consortium of "experts on demand." Our teams have been creatively partnering with healthcare products, wellness brands, and creative agencies for more than 20 years.
Our staff includes behavioral science and health psychology leaders in behavior change with proven success in guiding content and solutions that drive action and yield returns. We bring a 360-degree approach to problem-solving with our team of physicians, certified health educators, social workers, and nurses.
Our team of multichannel research strategists is on the front lines helping brands achieve practical marketing transformation. Our analytics leaders bring clients deep experience and proven frameworks to measure and optimize modern marketing and field force programs.
SERVICES AND OFFERINGS
We meet client needs through a suite of offerings, including:
Behavioral consulting, brand identity creation: Using behavioral science models to predict and understand customer experiences and the levers that drive action.
Customer insights and analytics: Mapping real-world disconnects and opportunities by layering traditional market research with our proprietary data and mobile-response survey platforms.
Relationship marketing leadership: Transcending formulaic approaches to create emotional connections together with measured, long-term value for MCRM programs. We serve partners in an interconnected role between agencies and brands to ensure all content and programs are effective and optimized.
CORE CAPABILITIES
Our subject-matter mavericks give clients a path to understand, manage, and solve modern business challenges — with a unique blend of customer-centric psychology, actionable behavioral models, and innovation experience that creates proven returns.
Scroll down to see the next article