Sponsors

Epocrates, an athenahealth service, is the #1 medical reference app among U.S. physicians, helping them make more confident, efficient clinical decisions in the moments of care. Nearly 1 in 2 U.S physicians rely on Epocrates for the latest drug and clinical updates, formulary status changes, and medical news.
---

Treato™, the leading source of real health insights from millions of real health consumers, uses patented analytics and big data technology to turn billions of disparate online conversations into meaningful social intelligence. With 2 billion posts analyzed and continuously expanding, Treato is partnered with 13 of the top 50 pharmaceutical companies and is one of the top healthcare consumer sites.
Treato is privately held with offices in Israel and Princeton, NJ. Investors include Reed Elsevier Ventures, OrbiMed Partners and New Leaf Venture Partners, among others. For more information please visit http://treato.com and corp.treato.com.
Sponsorship Opportunities
Sponsors


TAKE-AWAYS FROM SKILL SETS LIVE

If you missed any of MM&M's Skill Sets Live events, we're now giving you a second chance to get up to speed, with insightful e-books on each event, with all the key take-aways.
Click on any cover below to get the information from each event.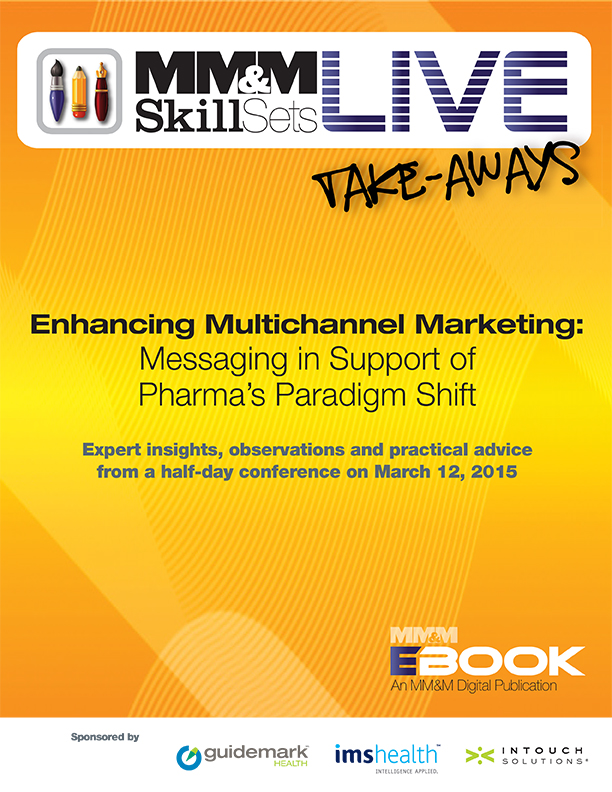 SKILL SETS LIVE: ENHANCING MULTICHANNEL MARKETING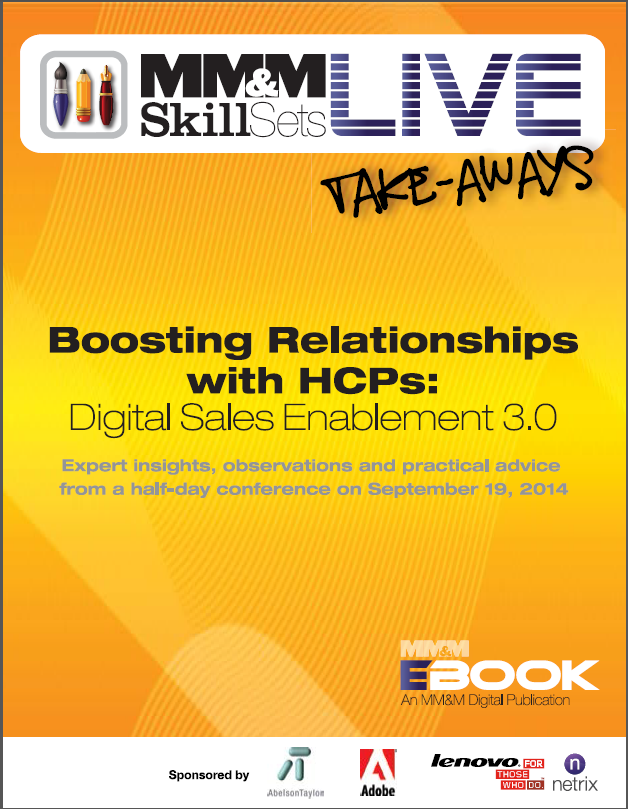 SKILL SETS LIVE: DIGITAL SALES ENABLEMENT 3.0

SKILL SETS LIVE: CONTENT MARKETING FOR HEALTHCARE

SKILL SETS LIVE: TURNING BIG DATA INTO DEEP INSIGHTS
EMAIL NEWSLETTERS
Check out what's trending