SPONSORS

Artcraft Health is an award-winning, full-service health education agency specializing in the creation and development of compelling solutions that are aligned with our clients' strategic imperatives. We partner with our clients to develop branded and unbranded strategies and tactics to overcome health literacy barriers and promote effective, innovative outcomes across the healthcare continuum.
Internal competencies in content development, medical illustration and animation, design, and analytics allow us to create and deliver custom results, from traditional to digital. Our creative process deploys the talents and experience of our exceptional team members to solve our clients' distinct challenges and unmet needs. We provide solutions and services from the clinical to the consumer that empower through education.
Whatever your particular challenge, we apply our trademarked CARE™ principles (clear, actionable, relevant, and engaging) to exceed expectations. We leverage our expertise to be a trusted advisor and deliver health education solutions that increase awareness, build brand equity, and achieve your marketing objectives.
Sponsorship Opportunities

TAKE-AWAYS FROM SKILL SETS LIVE

If you missed any of MM&M's Skill Sets Live events, we're now giving you a second chance to get up to speed, with insightful e-books on each event, with all the key take-aways.
Click on any cover below to get the information from each event.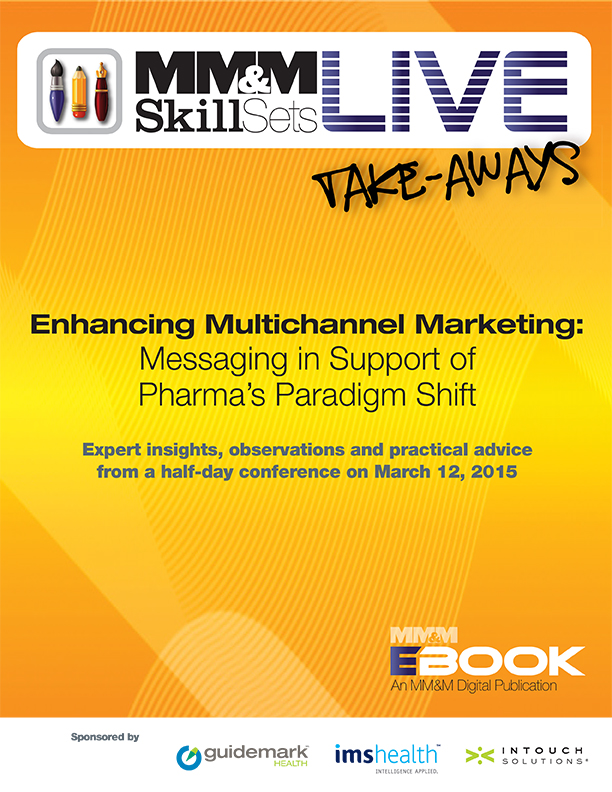 SKILL SETS LIVE: ENHANCING MULTICHANNEL MARKETING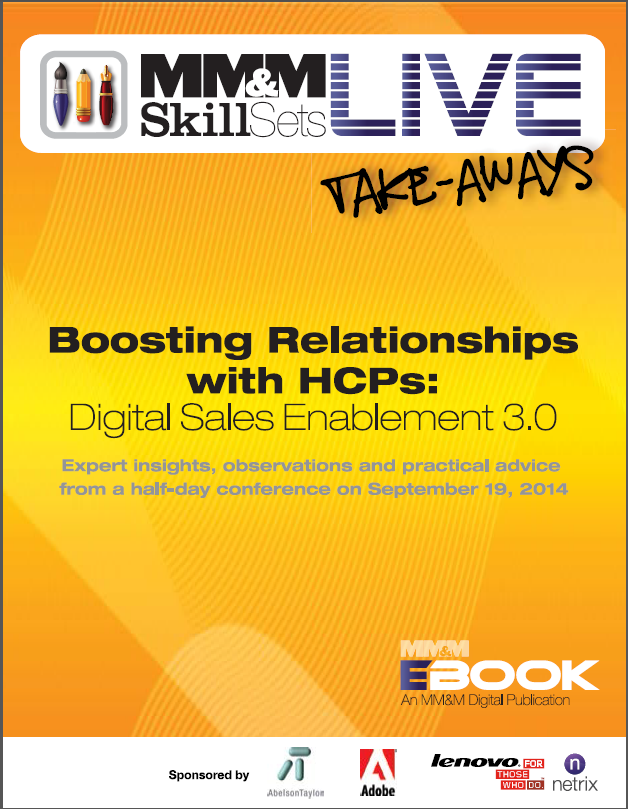 SKILL SETS LIVE: DIGITAL SALES ENABLEMENT 3.0

SKILL SETS LIVE: CONTENT MARKETING FOR HEALTHCARE

SKILL SETS LIVE: TURNING BIG DATA INTO DEEP INSIGHTS
EMAIL NEWSLETTERS
Check out what's trending