Sponsors

Epocrates, an athenahealth service, is the #1 medical reference app among U.S. physicians, helping them make more confident, efficient clinical decisions in the moments of care. Nearly 1 in 2 U.S physicians rely on Epocrates for the latest drug and clinical updates, formulary status changes, and medical news.
Sponsorship Opportunities
TAKE-AWAYS FROM SKILL SETS LIVE

If you missed any of MM&M's Skill Sets Live events, we're now giving you a second chance to get up to speed, with insightful e-books on each event, with all the key take-aways.
Click on any cover below to get the information from each event.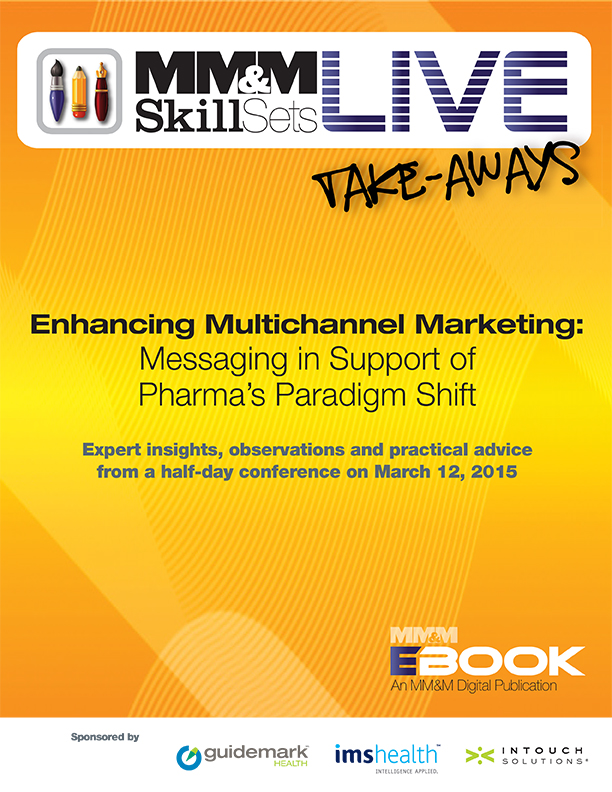 SKILL SETS LIVE: ENHANCING MULTICHANNEL MARKETING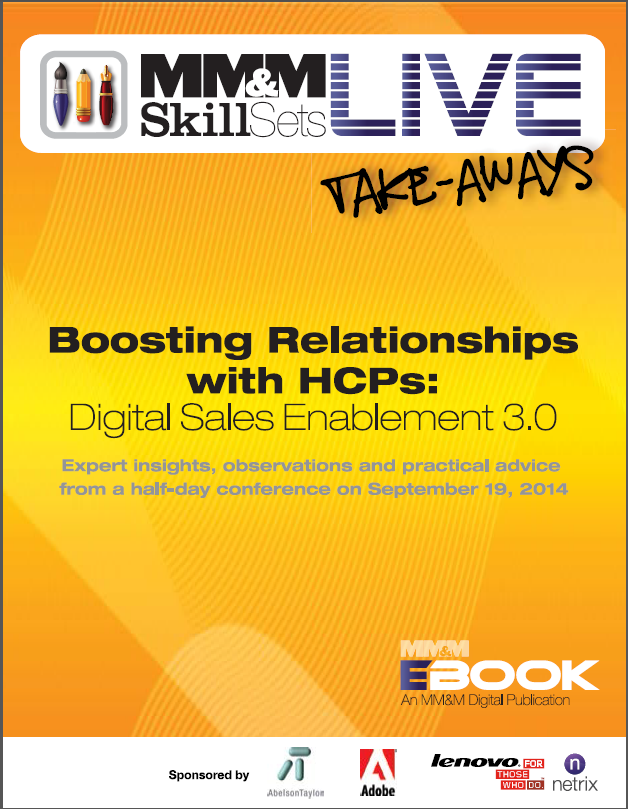 SKILL SETS LIVE: DIGITAL SALES ENABLEMENT 3.0

SKILL SETS LIVE: CONTENT MARKETING FOR HEALTHCARE

SKILL SETS LIVE: TURNING BIG DATA INTO DEEP INSIGHTS
EMAIL NEWSLETTERS
Check out what's trending