August 15, 2014
As Pharma Slowly Opens Up, Patients Are Engaging Themselves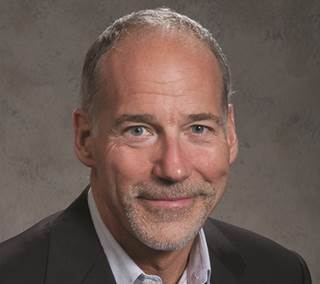 "If patient engagement were a drug, it would be the blockbuster drug of the century and malpractice not to use it." Leonard Kish, chair of the marketing and communications group for the Collaborative Health Consortium, made this profound statement.
But patient engagement isn't a drug waiting to be prescribed. Patients are engaging each other by the millions, connecting into an explosive, organic force of health change with the power to overwhelm longstanding public health and industry challenges, and to reinvent the rules of communication.
This empowered patient movement is brought to you by the Internet, of course—and an entirely new set of (very) human opinion leaders: patient influencers. They are the health discussion group leaders, the bloggers and tweeters and Facebookers, whose grassroots passion connects and moves their thousands of health community members every day.
Now patient influencers have reached critical mass—helpfully defined by Wikipedia: "critical mass is a sufficient number of adopters of an innovation in a social system so that the rate of adoption becomes self-sustaining and creates further growth."
A search for "diabetes" on Facebook alone returns more than 1,000 active groups—each one with a passionate leader. The network that I founded, WEGO Health, focused for seven years only on patient influencers, recently topped 100,000, with members in virtually every health category.
Why does influencer critical mass matter so deeply to marketers (and providers and researchers)? Because patient influencers act like caring, human cell towers—connecting people to each other and to health answers. Now the influencer connector "towers" are so numerous that virtually no patient call gets dropped. And just as mobile is reinventing the way we communicate, those millions of connections are making over health and healthcare.
They are already changing clinical trials, for example. The Wall Street Journal shared recently the impact of one patient influencer, Jeri Burtchell, who blogs at "Gilenya & Me" (WSJ, "Researchers Fret as Social Media Lift Veil on Drug Trials"). The story publicly chronicled her entire trial experience—and exposed the decades-old construct of double-blind studies as unsustainable in today's hyper-connected patient reality. Jeri is now working with industry through her non-profit, Partners in Research.
They also are changing the forces of marketing, as another example. Working with patient influencers, Janssen Therapeutics' Digital Center of Excellence team is determined to change one-way communication to genuine engagement. To connect with the HIV community through a truly interactive Tumblr site, HIV patient influencers gave early advice on content, design and moderation rules. Once the ground-breaking Positively Together site team had redesigned internal processes, patient influencers jump-started the site with fully disclosed freelance posts.
Health marketers—even branded Rx marketers—can join other stakeholders in the reinvention just as Janssen Therapeutics has:
• RESEARCH: Repurpose traditional market research spend to seek advice from patient influencers. Start tomorrow by connecting with relevant influencers through new insights platforms; then graduate to a formal "Consumer Opinion Leader" advisory board.
• COLLABORATE: Enlist those advisors to be your advocates for change—challenge the status quo and test your strategies, tactics and messaging with patient influencers. Sell your Big Ideas by bringing their words of support to internal and external audiences.
• ACTIVATE: Ask which current programs can be powered by patient influencers: is your Facebook page a ghost town? Your patient assistance program invisible? Bring in your advisors, and make them a part of the solution.
In the end, while patient engagement may not be a drug in and of itself, as Kish pondered, it's arguably an active ingredient in a new regimen that will continue to change the face of the healthcare system for the better. And patient influencers are a major force driving that unstoppable change.
---
Jack Barrette is CEO of WEGO Health.
Scroll down to see the next article