April 20, 2012
Five industry experts advise specialty pharma company on digital strategy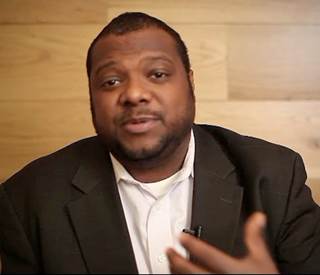 Five industry experts advise specialty pharma company on digital strategy
New Opportunities for Reaching and Engaging Consumers/Patients
Marc Monseau, Founder and Principal, MDM Communications; previously Director of Corporate Communication and Social Media, Johnson & Johnson; member, POZEN Digital Advisory Board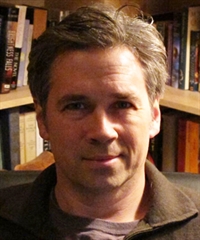 Like most people, I go online when I want to find out more about a product. I not only seek insights from others like myself, but I also look for information and support from the companies that make or sell those products. If I have questions or concerns, I reach out directly to organizations through a variety of digital channels and social media platforms and expect to receive a credible, informed response in a timely way. In most cases, I've been successful.
Yet when reaching out to most makers of prescription medicines, people have a very different experience. There is generally little online interaction, and most communications are formal, highly technical and impersonal.
Given people routinely interact with companies as diverse as airlines, cable providers and consumer goods manufacturers, why is it that when it comes to questions about products that may have the biggest impact on their lives they are greeted with silence?
The reason most often cited is that pharmaceutical companies operate in a highly regulated environment, and that the regulator has yet to provide clarity around what can or can't be done using digital and social media platforms. While that is certainly true, and is no doubt a contributing factor to the reticence, it doesn't provide a complete picture of the situation. Indeed, the other hurdles to effective online interactions, which encompass the structure of the organization, processes that enable effective and timely interaction and an open and supportive corporate culture, may be the highest gates to clear.
Effective engagement on the social web demands that companies demonstrate consistent behaviors through all their customer touch points - from public relations announcements to marketing and advertising activities to customer service. Consistent messaging, tone and actions require a close alignment between the different functional areas responsible for those communications channels. In addition, the expectation that companies will publicly respond online to questions from their customers in a timely fashion requires the creation of teams and systems as well as the dedication of allocated resources that can support this type of content creation.
In all of these areas, most large pharmaceuticals companies are at a disadvantage. Not only are there institutionalized barriers that make coordination between different functional areas difficult to achieve, but the companies generally do not have the processes or resources in place to support timely, informal communications.
Yet all of this can be addressed if the culture of the organization is one in which the customer—whether a healthcare professional or a lay consumer – is put at the center of all activities. Such a focus creates an internal environment where the structural changes, process development and reallocation of resources towards online support and engagement are possible. We've seen such changes take place in other industries, from car manufacturers to consumer goods manufacturers, which have realized this is the level of support people now demand. It is now time for such approaches to become widespread in healthcare – which, after all, has the biggest impact on people's lives. The pharmaceuticals industry must evolve with the customer, developing rapid response systems as well as providing actionable and useful information and tools for patients and physicians that together they can use to improve health outcomes.
While many large pharmaceutical companies are starting to recognize the social shift driven by the widespread adoption of different digital technology demands they revise their approach to external communications, the change is slow in coming as the barriers within many organizations are institutionalized. While internal change may yet occur within established organizations, new and emerging companies such as POZEN are at an advantage. By building structures, processes and a culture that embraces the use of new technologies as a means to interact and engage, they are able to drive more effective and efficient interactions with their customers.